Jo Brand Is Being Investigated By Police Over An Allegation Of Incitement To Violence
Published Sat Jun 15 2019 By Chester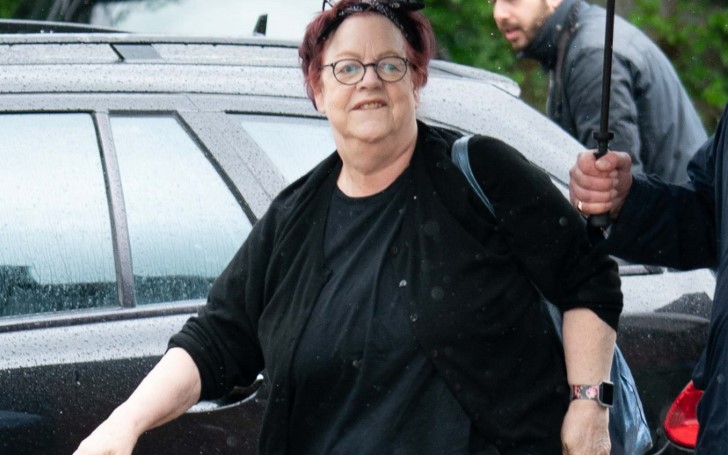 The 61-years-old English comedian, writer, presenter Jo Brand is being investigated for using an offensive statement on BBC Radio 4.
English Comedian Jo Brand is currently under the investigation by police for the allegation of motive to violence, she joked about throwing battery acid over politicians.
The Metropolitician Police shares that they received a complaint on BBC Radio 4 show where Brand made her comments on the recent acid case in a humorous way.
Josephine Grace Brand is an English comedian, writer, presenter, and actress.
SOURCE: Express
Theresa has now asked the BBC why they approved for the broadcast if it was violence against politicians.
Kimora Lee Simons Relaunches her Seminal Fashion Brand Baby Phat; Forever 21 Teased the Return >>>
It prompted the Brexit party leader, Nigel Farage who had milkshake thrown at him while joining the campaigns at Newcastle during the EU elections.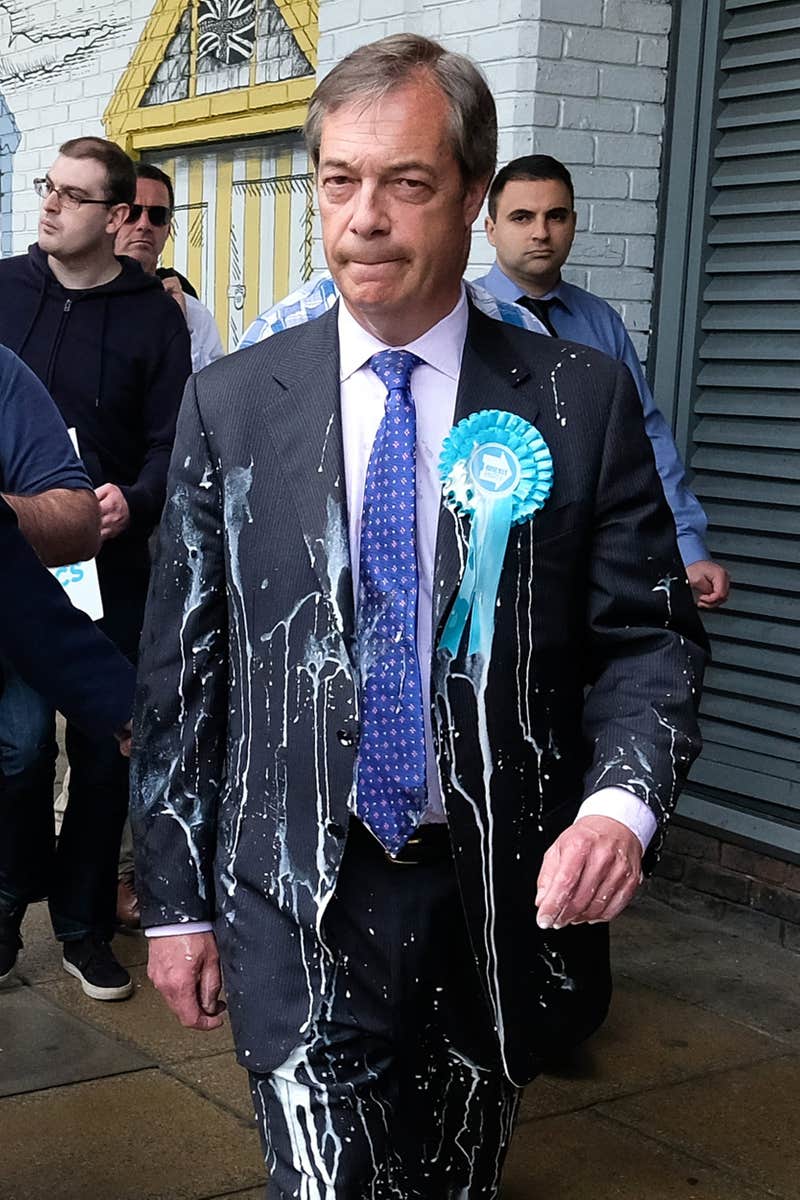 Brexit Party leader Nigel Farage was thrown milkshake over him.

SOURCE: Standard
But as per reports from Standard, Sophie Hall who was recently attacked by acid in a Hackney nightclub informed the police to arrest Brand "so others will think twice and realize it isn't a joking matter."
Fans Outraged By Jenelle Evans' Pet Pics Following Dog Murder >>>
Well, accusations had also been made to BBC for promoting such explicit contents, however, the BBC spokeswoman said 'Heresy' is a long-running comedy program which motives delivers their listeners the truth in an intriguing way and sometimes pricking the political personalities thou intending no to be seriously taken.
The Spokeswomen added,
"We carefully considered the program before broadcast. It was never intended to encourage or condone violence, and it does not do so, but we have noted the strong reaction to it."
Well, the show has taken their responsibilities and mistakes and came up with an apology writing, 'Comedy will always push boundaries and will continue to do so, but on this occasion, we have decided to edit the program. We regret any offense we have caused.'
Latin American Is Defying US Pressure From Trump Administration To Exclude Huawei >>>
The radio show series has not set up test boundaries of what it's ok to say. So what do you guys think about the accusations?
Well, joking about throwing acid is definitely not tolerable but if it's meant for a positive reason as a sarcasm then we think it's fine. It's a way of reaching it out to people in an interesting way. Stay tuned and updated.
-->