People Think Joe Gatto Looks Unwell After His Weight Loss, But Here's the Truth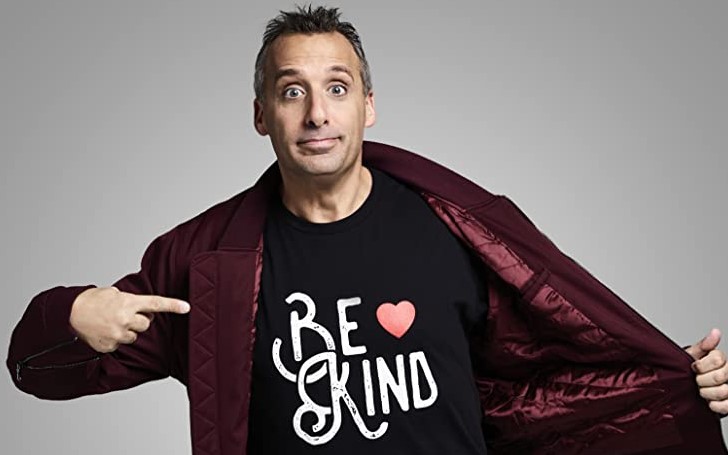 Find out more about Joe Gatto's weight loss.
Joe Gatto (Joseph Anthony Gatto Jr.) is an American comedian, actor, and producer from New York. Gatto is best-known for his appearance on the TruTV show, 'Impractical Jokers.' Joe was born on June 5, 1976, and attended Monsignor Farrell High School along with his other teammates, Sal Vulcano, James Murray, and Brian Quinn.
These four best friends were part of the improvisation club back in the school, but after high school, all four went their separate ways. But the four of them again reunited and began practicing at Joe's house, and started going on tour as improv, and called themselves 'The Tenderloins.
We hope everyone is familiar with all four of them, and also know that all of them, except for Murr, were little on the heavier side. We have seen Sal, Quinn, and Joe running out of breath after making a light run during some of the 'Impractical Jokers' episodes. But that has changed for Joe of late.
Gatto has undergone a massive 40-lbs weight loss, but he has been criticized and made fun of for his transformation. Some people claimed he is ill, while some assumed he lost weight for Hollywood. But Joe has different reasons.
What Inspired Joe Gatto for Weight Loss?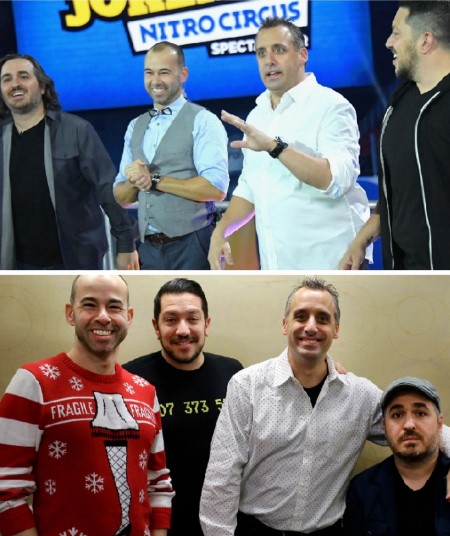 Joe Gatto looks trimmer on his recent picture (down) compared to what he used to look (upper).
Photo Source: Life&Style
Well, according to the comedian, his kids are the reason he lost weight. Joe is blessed with two kids, daughter, Milana Gatto, and son, Remington Gatto, so Joe wanted more energy to keep up with them. It first appeared on Life&Style, Gatto said playing with his daughter was hard for him as he could not chase her anymore.
Also See: Katie Maloney Weight Loss, The Reality Star Sheds 20 Pounds
Gatto, moreover, explained that he was heaving trying to catch his breath and looking at his adorable little girl with her puppy dog eyes pleading with her father to play, to which Gatto could not keep up. So, he decided to make some serious changes on his lifestyle.
How Did Joe Gatto Lose Weight?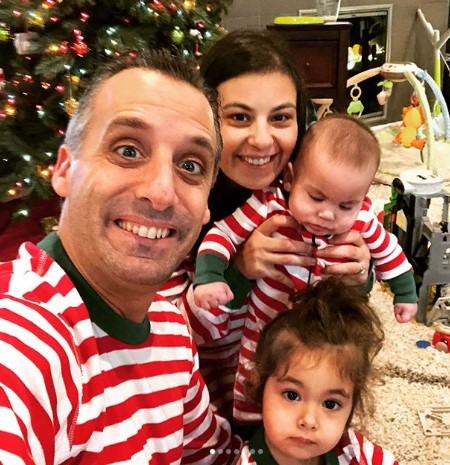 Joe Gatto with his family.
Photo Source: Joe Instagram
To lose weight, Joe Gatto changed his eating habits. The comedian said it really helped him with the energy as it forced him to eat more vegetables and fruits. Moreover, he also stopped drinking alcohol, other carbonated soft drinks, and calories. He said he replaced his iced tea, lemonades, and sodas with coffee and water.
Also Read: How Did Randall Emmett Lose Weight? The Producer Shows Off Amazing Weight Loss Ahead of His Wedding to Lala Kent
Gatto emphasized the most noticeable change came when he controlled his portion. The comedian stressed he literally started eating half of his meals, and it helped. Joe said it was a life-changing experience for him. Moreover, he doesn't have to worry about his friends teasing him for his weight.
Joe Gatto Slams Critics
As we mentioned at the beginning of this article, Joe's transformation got people talking about his weight loss, and some went to the extent saying he is ill, or some blamed he did for Hollywood. But, Joe, who never cared about anything that people have to say about him, was not happy this time.
The comedian took to his Twitter account and slammed all the critics and trollers. Joe, on his tweet, wrote, "Quickly need to address what I have heard about my weight loss. I did not do it because I got "Hollywood." I'm not afraid that it will make me less funny; I did it to live longer and not to be out of breath after chasing my kids. Don't judge people for things you know nothing about!"
Also See: The Secret to Linda Robson's 3-Stone Weight Loss - Find Out How She Did It.
For more information on your favorite celebrities' lifestyle, stay tuned to Glamour Fame, and don't forget to sign up for the newsletter.
-->