Katie Maloney Weight Loss, The Reality Star Sheds 20 Pounds
Let's talk about Katie Maloney-Schwartz's recent weight loss and how she achieved it.
Katie Maloney-Schwartz (nee Katie Maloney) is a well-known TV personality for her stint on the show Vanderpump Rules. Katie was born on January 16, 1987, in Utah, and she is married to her husband, Tom Schwartz, in 2016.
Katie, with her average height of 5'8'', was little on the heavier side, for which she admitted was bullied in the past. So recently, she underwent a whopping 20 pounds weight loss and gained her confidence. Let's find how she lost weight and things that happened with her in the past for her weight.
Katie Maloney Let Her Body Became a Topic of Conversation
Katie Maloney recently opened up about her feelings and what went in the past three years through her Instagram account. Taking to her social media, the reality star said she let her body become a topic of conversation for the last three years.
Katie Maloney-Schwartz was body-shamed by her co-stars.
Photo Source: People
She further added she did not have courage or self love to argue it, as she thought she was not perfect, but she felt it was time to change all of that. She emphasized she is going to continue to grow and reminds herself of her own strength as previously she was bullied for her weight.
Also see: Craig Tinker Actor Colson Smith Stuns Corrie Fans With Dramatic Weight Loss Transformation
The reality star was body-shamed by her co-stars in the past, but some of them apologized for participating. While not all were against her, some even came for her defense. But she was tired of things and wanted a change.
Katie Maloney Lost a Whopping 20 Pounds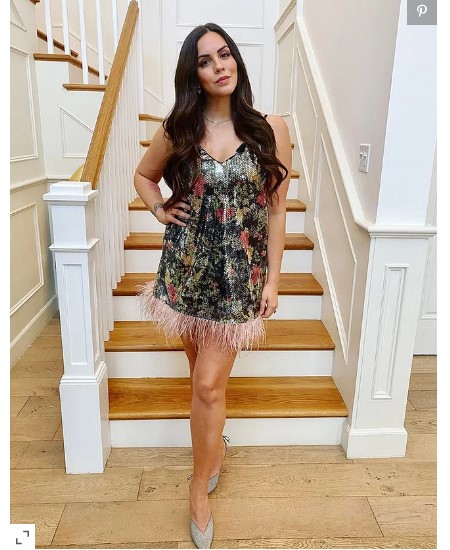 Katie Maloney Showed off her whopping 20 pounds weight loss on Vanderpump Rules Season 8 Virtual Reunion.
Photo Source: Katie Maloney-Schwartz Instagram
Katie's drastic change of 20 pounds weight loss came to public eyes when she showed it off on Tuesday on Season 8 of Vanderpump Rules' Virtual Reunion. She even posted a picture on her Instagram from the same night, where she was seen wearing a sparkly dress and Balenciaga heels for the special.
Also Read: Melissa McCarthy Weight Loss - Learn the Total Pounds She Shed and the Secret to Her Diet!
Certainly, it was her proud moment as she seemed more confident than ever with her recent transformation. But we have emphasized in the past that you should be and feel confident no matter what. Your weight has nothing to do with your confidence, but if it helps, then why not! You go, girls.
How Did Katie Maloney Achieved Her 20Lbs Weight Loss?
While she was opening up about her health, Katie Maloney revealed she previously tried to lose weight by cutting out alcohol and sweets but failed. However, she was not ready to give up and tried a few other things.
While on her quest to find the answers, Katie consulted a medical professional. As she puts it herself, she thought the reason for weight gain could be because of Thyroid imbalance, so went for a check-up, and found it was not a thyroid imbalance.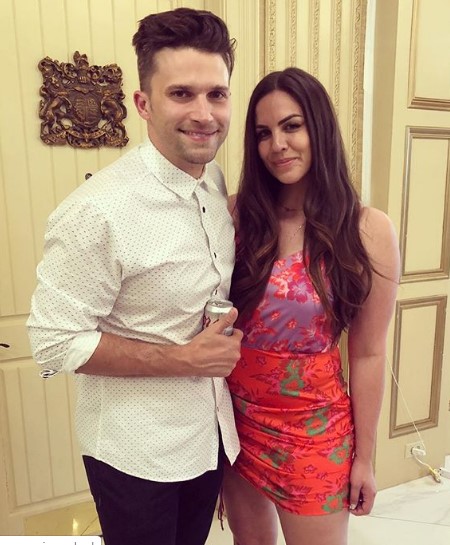 Katie Maloney, who is insulin sensitive, achieved her weight goal by consulting a nutritionist.
Photo Source: Katie's Instagram
Katie, however, found her glucose levels were pretty high, which otherwise would have led to diabetic problems. Following which she consulted a nutritionist who helped her understand how to eat for her metabolism, especially with being insulin resistant.
Katie emphasizes she now has a great understanding on nutrition and what kinds of food are good and bad for her. Moreover, she also stressed, on her 20 pounds weight loss journey, she did not, and is not dieting. She just changed her eating habits and found what kind of foods she should eat did all the tricks for her.
So, one thing learned from Katie's experience, if you tried and still can't seem to lose weight, it's always better to take an expert's advice. Katie managed to lose a staggering 20 pounds just by adjusting her diets, and she did not even mention any physical exercises that were involved. So we assume, she did it all only focusing on her diets!
You May Also Like: Mark Wahlberg Weight Loss - Learn the Secret to His Diet!
For more information on your favorite celebrities' lifestyle, stay tuned to Glamour Fame, and don't forget to sign up for the newsletter.
-->