The Secret to Linda Robson's 3-Stone Weight Loss - Find Out How She Did It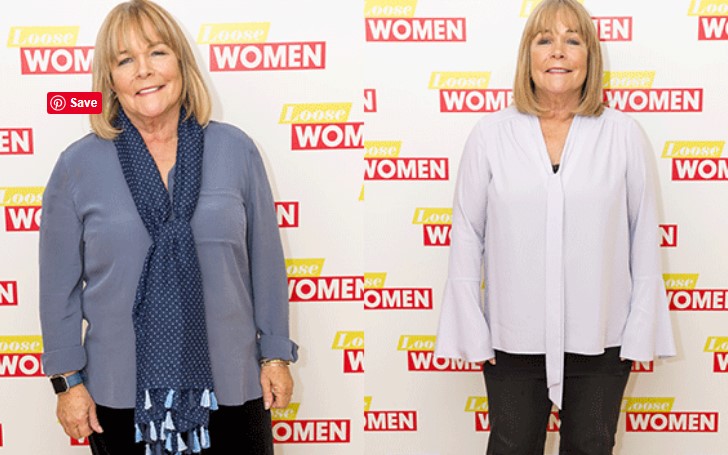 At 62, Linda Robson is giving women half her age a good run for their money following her impressive weight loss. Let's find out how she did it and maintains it.
Linda Robson (Linda Patricia Mary Robson) is an English actress and presenter who is well-known and loved for her stint on the show, 'Birds of a Feather,' where she played the character o 'Tracey Stubbs.' While talking about her recent projects, she is a weekly panelist on the ITV series, 'Loose Women,' since 2012.
Coming from Islington, London, the TV personality has mesmerized many with her skills, which continues to recent days as well. However, more recently, the actress shocked fans with her massive weight transformation. Linda lost almost three stones of her body weight.
Let's find out how she managed to do it, and know all the secret to her weight loss.
What's the Secret to Linda Robson's Weight Loss?
Linda Robson revealed the secret to her incredible weight loss in an Instagram post. But soon the post was taken down by the TV personality, for reasons unknown. However, we have an excerpt of what she said, so you can just relax now.
Linda Robson's incredible three stone weight loss as a result of a dare. All thanks to her fellow 'Loose Women' panelists.
Photo Source: Linda Robson Instagram
On her video, the TV personality explained what her new healthy lifestyle consists of as people kept asking about her weight loss. The first thing she said was she was dared by her fellow 'Loose Women' panelists to go on a sugar-free diet, and also she decided to stop drinking alcohol altogether.
Also See: How Did Randall Emmett Lose Weight? The Producer Shows Off Amazing Weight Loss Ahead of His Wedding to Lala Kent
Linda further revealed she practices yoga to keep herself fit. As she said it, the TV personality wrapped up the video saying, "Love my yoga. Have a lovely day, it's chilly out there. Wrap up, off to my yoga now. Happy Hump Day."
Linda Robson's Lifestyle Before Weight Loss
Linda Robson quoted her lifestyle "unhealthy" previous to her weight loss. The 62-year-old TV personality said she used to pig out the sugary equivalent of 100 doughnuts every month. Moreover, she used to have a bottle of wine every night.
Linda Robson is finally happy with her healthy lifestyle. Though it's hard for her to not think about wine, she replaces it with sparkling water, mint, and a little bit of juice.
Photo Source: Linda Robson's Instagram
The exercise was almost close to nil, and she thought she was living a very unhealthy life. But one day in late 2016, her fellow panelists decided to dare Robson to go sugar-free, and give up alcohol. Linda started to feel the change soon enough.
Also Read: Katie Maloney Weight Loss, The Reality Star Sheds 20 Pounds
She stressed she felt healthier and fitter, and yoga was cherry on top. On April 2, 2018, the 62-year-old TV actor shocked fans with her incredible figure when she posted a picture on her social media. Her hard work and dare she completed certainly paid off nicely.
Linda said, "The wine belly's gone down quite a lot. It's not as hard as it was, but I'm still struggling because it's just like that one thing that you have in your hand. So now I have sparkling water and mint and a little bit of juice."
You May Also Like: Nicole Nafziger Weight Loss 'Did She Really Lose Weight or Was Just Some Camera Trick? Find Out Everything Here'
For more information on your favorite celebrities' lifestyle, stay tuned to Glamour Fame, and don't forget to sign up for the newsletter.
-->