How Did Randall Emmett Lose Weight? The Producer Shows Off Amazing Weight Loss Ahead of His Wedding to Lala Kent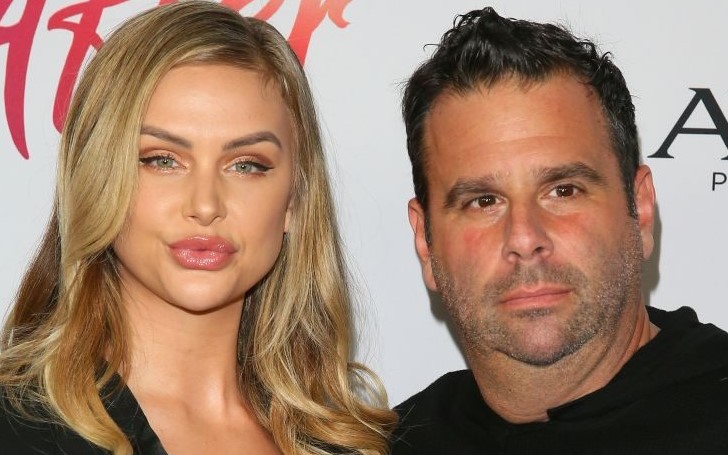 Randall Emmett showed off his recent weight loss. Find all the details here.
Randall Emmett is an American film and television producer, and co-founder and chairman of Emmet, Furla, and Oasis Films production company. Some of his best work includes films like '2 Guns,' 'Silence,' and 'The Irishman.'
Randall was married to Ambyr Childers in 2009, but the former couple are divorced now. The exes called it off in 2018. Randall shares two kids, London Emmett, and Rylee Emmeet with his previous wife. It must be really hard for him as a single parent of two lovely daughters, but not for too long.
Emmett is now in a relationship with Lala Kent. Lala is a model, actress, and a TV personality who is well known for her appearance on the Bravo TV's 'Vanderpump Rules.' The couple was set to get married on April of 2020, however, they had to push it back because of the Coronavirus pandemic.
Also Read: Craig Tinker Actor Colson Smith Stuns Corrie Fans With Dramatic Weight Loss Transformation
Since there's no production going on, and even Kent is fairly free on her schedule, both Lala and Emmett are focusing on their health and fitness as of now. With plenty of time in hands, this is certainly the perfect thing to do.
How Randall Emmett Came Up with the Idea of Losing Weight?
As we mentioned earlier, both of them have plenty of times, so what's better than a little bit of self care, and fitness. Moreover, our producer stressed he is losing weight for his wedding day. Isn't that great?
Randall Emmett showed off his weight loss on his Instagram Post.
Photo Source: Randall Emmet's Instagram
The father-of-two, Randall, recently showed off his weight loss on his Instagram post where he was seen with his two daughters. The producer seemed rather fit on his post compared to his past pictures. Emmett now seems to have a rather defined jawline, and it looks like he shaved off a few years from age.
Also See: Katie Maloney Weight Loss, The Reality Star Sheds 20 Pounds
Indeed, he looked fit, and full of energy while he posed with two lovely kids. The Irishman was wearing a black t-shirt, with his arms around London and Rylee, and wore a matching track pants. On the picture he looked noticeably trimmer.
How Did Randall Lose Weight?
Well, Randall did not elaborate on his plans of his weight loss. However, he only said it's all for his wedding. Well, Emmett is not the only one on this race, even Kent joined the fitness regime. The couple is working really hard for their big day. It's like social distancing thing really bought them some time to prepare themselves for their big day.
According to the reports, Lala had a few ups and downs on her life recently. Getting engaged to really rich guy like Emmett was something good that happened recently, but, sadly, her father passed away this April, which was heartbreaking for her.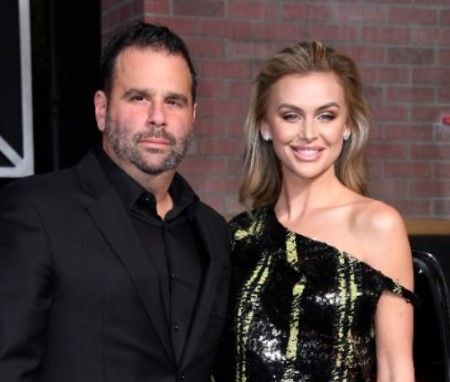 Randall and Lala wedding was postponed due to Coronavirus pandemic. Randall says he is losing weight for his big day now.
Photo Source: Inquisitr.
Following her dad's death, Kent really stopped taking care of herself, as reported by Cosmopolitan. She stopped exercising and stuff, but she is done mourning now. She recently started her exercise regime, stopped drinking alcohol, and opted for healthier lifestyle.
Since Randall and Kent are couple now, we guess they are doing it pretty much in sync. We did not get any reports how Emmett lose weight, but we have Kent's routine. So, we assume, that's pretty much exactly what Randall doing as well.
No alcohols, exercise daily, drink plenty of water in a day, and practice mindfulness, as it is the most important thing to do right now, because of things like social distancing and stuff. We hope they will achieve their goal weight by the time they walk down the aisle. We wish them all the luck.
You May Also Like: Nicole Nafziger Weight Loss 'Did She Really Lose Weight or Was Just Some Camera Trick? Find Out Everything Here'
For more information on your favorite celebrities' lifestyle, stay tuned to Glamour Fame, and don't forget to sign up for the newsletter.
-->