John Beilein's Net Worth; The Complete Breakdown
Published Tue Feb 18 2020 By Chester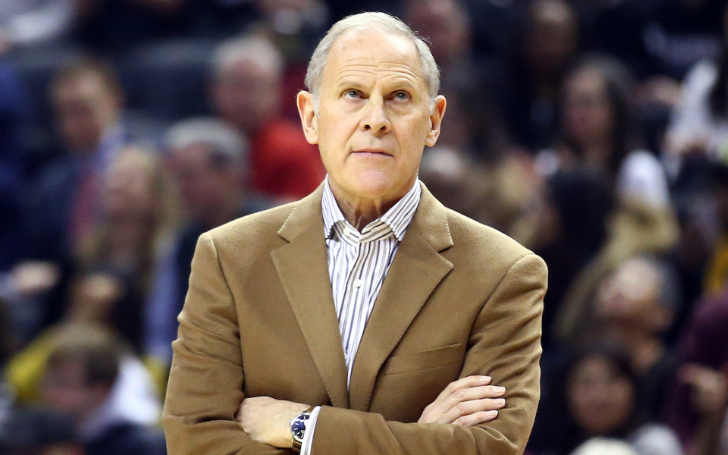 Know about the staggering Net Worth details of the head coach of Cleveland Cavaliers.
John Beilein is an American Basketball Coach who holds a long haul of coaching experience in many basketball clubs. Beilein for the most of his career coached at the University of Michigan, to be precise from 2007 to 2019, where he trained for the Basketball clubs like 'Michigan Wolverines', 'West Virginia Mountaineers', 'Richmond Spiders', 'Canisius Golden Griffins', 'Erie Community College', 'Le Moyne College', and 'Nazareth College'.
Beilein worked as a motivating person for 12 consecutive years, winning some of the prominent records like 'Big Ten' twice and making to the 'final four' twice. So to learn how much fortune the 67 years old made through his decades long career, here we've brought you with all the 'green bands' he made.
John's Net Worth and Income from 12 Years Coaching Career at Michigan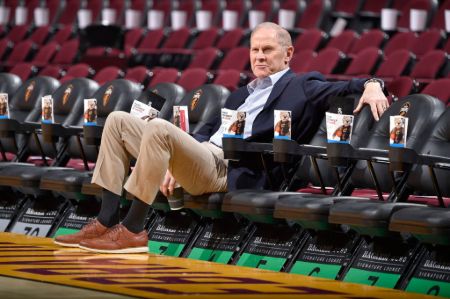 Beilein's considered as one of the most creative coaches in college basketball.
SOURCE: Getty Images
As reports from cbssports, Beilein had a $3.37 million annual salary at Michigan. So worked for there for around 12 years, and we assume the same paycheque number for all the years as the currency value also changed in the years.
Check Out: Mark Stevens, American Venture Capitalist and Golden State Owner Enjoys A Huge Net Worth; Find Out His Source of Earning
So accounting his total income by multiplying 3.37 million into 12 years gives us his net income of staggering $40.44 million. Impressive right! On 2018 he signed off from his longtime coaching career at University and made his debut as a NBA coach.
Tribute to the legend John Beilein.
SOURCE: @MMC Twitter
The Michigan Men's Basketball team even acknowledged him sharing all the contributions he made to the club for 12 years, during his farewell. As in now, he is serving as a trainer for Cleveland.
Earning from Head Coach of Cleveland Cavaliers
In May 2019, the 67 years old John signed a five year deal with NBA leading club Cleveland Cavaliers. But the husband of Kathleen Beilein might be calling it to quit after this season for a lousy team gameplay. Out of total 54 games, the Cavaliers had 40 loss with 14 loss.
John Beilein is set to quit his coaching Cleveland Cavaliers.
SOURCE: @Adrian Wojnarowski
The news of Beilein's possible split with Cleveland Cavaliers came from ESPN NBA insider Adrian Wojnarowski as he wrote on Twitter, "Cavaliers and John Beilein have discussed the possibility of him stepping down as coach during the NBA All-Star Break."
You May Like: Delonte West Net Worth - Details of the Former Pro-Basketball Player's Fortune
Nevertheless, he was offered around $10 million per season for five years contract. Well, he coached for a least one season, which helped him bag at least $8 million.
We've set his paystub to minimal due to the team's bad gameplay this year. Accounting all his career income gives us a result of a total of $48 million fortune. So, John has accumulated a fine amount of revenue to live the 'life of riches' even after his soon to be retirement.
We hope you enjoyed the article, stay tuned for more Net Worth related article only on Glamour Fame.
-->