John Cena's First Wife: Top 5 Facts About Elizabeth Huberdeau
Published Sat May 25 2019 By David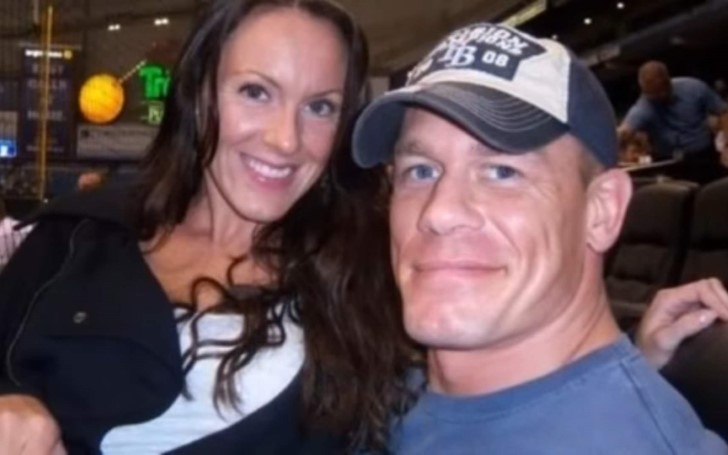 Before Nikki, there was one other woman who former WWE champion John Cena was committed to. And it was none other than Cena's high school sweetheart, Elizabeth Huberdeau.
In the section below, we will discuss what there is to know about Cena and his former wife, Huberdeau; from their sparking romance to proposal and marriage to the very reason for their divorce.
As Mentioned They Were High School Sweethearts
Elizabeth Huberdeau and John Cena were lovers from high school.
Elizabeth Huberdeau was not as famous as her beau, John Cena. She rather was Cena's high school sweetheart.
John has rarely ever talked about his relationship with Huberdeau, so the information regarding there high school is under obscurity. After all, the now WWE superstar attended two high schools: first Central Catholic High School in Lawrence, Massachusetts, and then Cushing Academy, a boarding school in Ashburnham, Massachusetts, both of which are co-ed.
Also Read: John Cena Is In Talks To Join The Ensemble Cast of James Gunn's The Suicide Squad 2
The first time people heard Cena was getting married was in the promotional campaign of a movie '12 Rounds' (2009) in which the wrestler was serving as the lead character.
While promoting the movie with the Seattle Post-Intelligencer, Cena dropped the big news, by announcing, "I'm gonna get married this year." People later found out that the wedding was to take place in July, five months after that interview was conducted.
They Were Married in 2009 & Divorced in 2012
Elizabeth Huberdeau and John Cena were married from 2009 to 2012.
Cena and Huberdeau's wedding took place on July 11th, 2009.
Three years later, in May 2012, John Cena filed for divorce, and the separation of "once teenage lovers" was finalized in July 2012. According to TMZ, Huberdeau was "blindsided" when Cena "unexpectedly filed to end their 3-year marriage."
Cena's split with Huberdeau was actually featured into his WWE storyline that year. At the time, John was feuding with The Rock (Dwayne Johnson), who he had lost to at the previous WrestleMania.
Recommended: 'The Dr. of Thugonamics' John Cena Says WrestleMania 35 Proves WWE Doesn't Need Him
John Cena later told Dwayne: "That match sent my life into a tailspin, both professionally and personally, because I could not get over my obsession with the fact that I had failed."
The divorce, though, was not mentioned in the segment, but when the WWE put together a promo package, they cut to screenshots of articles about Cena's divorce right after he said that line to The Rock, with the clear implication that part of the reason behind Cena's defeat was his divorce with Huberdeau.
Huberdeau Thought That Cena Cheated on Her
Elizabeth Huberdeau apparently thought John Cena was cheating on her.

SOURCE: Black Sports Online
In June 2012, the summer when John Cena's divorce was going down, Huberdeau said that she believed Cena was cheating on her, according to TMZ. The publication reported,
"Now, Liz's attorney Raymond Rafool tells TMZ … they've been getting tips Cena had been messing around during the marriage … which, if true, could be grounds for Liz to challenge the prenup."
You May Also Like: Fans Overjoyed as John Cena Returns as the 'Doctor of Thuganomics' at Wrestlemania 35
Huberdeau's lawyer later told TMZ that they were looking for concrete proof behind Cena's infidelity, but we never found out if they discovered any such thing. A few weeks later, however, the tabloids reported Cena and Huberdeau had resolved things privately.
"All matters have been settled and resolved amicably," Huberdeau's attorney told TMZ.
A Home Remodel Might Have Been the Final Straw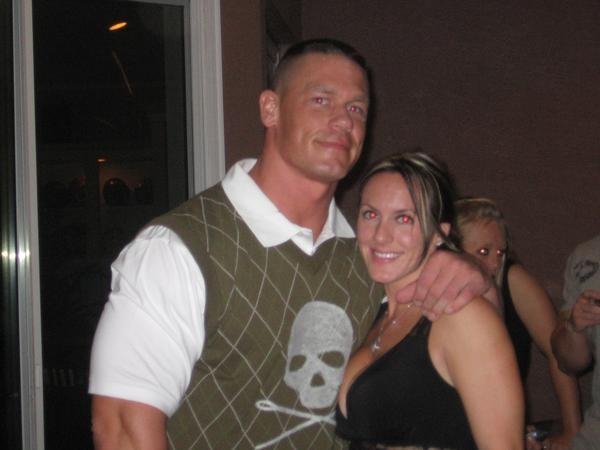 John Cena says a home remodeling went on to cause breakage in his relationship with Elizabeth Huberdeau.
In the summer of 2012, TMZ issued a report titled "John Cena: Why His Marriage Fell Apart."
The article stated that the reason behind Cena's rift with his wife was "the house they were remodeling was sending them to the poor house and the courthouse."
Apparently, Cena said the remodeling brought an "unbearable strife" between himself and Elizabeth, and this ultimately led them down the path to divorce. TMZ forwarded that one of the contractors filed a lien on the house for $110,000 and claimed Cena did not pay him for the work.
Nikki Bella Was Also Previously Married to Her High School Sweetheart
John Cena and Nikki Bella both once were married to their high school sweetheart.
Both John Cena and Nikki Bella have been married once before, specifically to their high-school sweetheart, and strangely, both the marriages lasted for three years only. Or so states Total Divas, the E! reality series which documents the life of WWE stars.
In a 2014 episode of the show, Nikki Bella revealed to her family for the first time the fact that when she was 20 years old, she secretly wed her high school sweetheart.
Bella said she and her beau drove to Vegas, did it, even when she knew it was a huge mistake.
John Cena who was also present on the show apparently didn't know about the marriage, but she finally revealed it to him then and there.
Cena, nevertheless, said he really doesn't care at all and added 'what you did before you met me is what you did before you met me.'
The love birds even got engaged in 2017 after Cena popped the big question after their mixed tag-team match at the 33rd Wrestlemania. The duo was engaged for around 1 year before calling it quits. At the moment, Nikki is dating Dancing with the Stars dancer, Artem Chigvintsev.
Whereas, John, on the other hand, is reportedly dating a Canadian native who goes by the name
Quick Facts: Elizabeth Huberdeau
SOURCE: Affair Spot
Elizabeth Huberdeau was born on September 28, 1979, in West Newbury, Massachusetts.
Professionally, Huberdeau is reported to be a real estate agent and quite a successful one.
According to multiple reports, Huberdeau is said to have settled herself in Florida, where she is focusing on her career as a successful real estate broker, and manager of her own company.
She is also said to have moved on with her new boyfriend, Eli Ayoub, who had appeared alongside her on the Internet last year.
-->