John Wick: Chapter 3 – Parabellum: You Won't Believe Keanu Reeves Learned This Move In Mere 3 Tries!
Published Fri Sep 06 2019 By Travis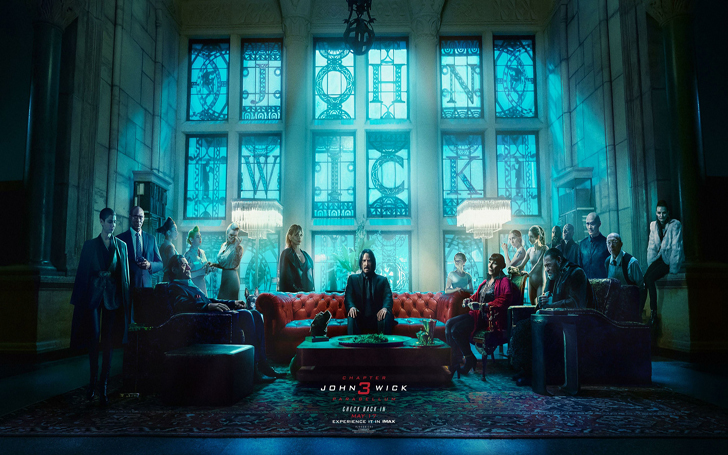 Keanu nailed a complex move during the final fight scene of John Wick 3 which Mark Dacascos couldn't believe.
John Wick: Chapter 3 – Parabellum is jam-packed with action to the point where the whole thing is spilling from the brim, but the amazing thing about the action in the movie is the pure ingenuity and freshness along with the amazing choreography involved which makes the whole thing feel crisp and new.
There is not a single moment in the whole movie where we were tired of the action and just wanted them to stop. This is the amazing thing about the John Wick movies; there are no edits and shaky cams to hide the inadequacy of the actors involved, everything you see on screen is done either on a green screen or on real locations by the actors along with some stuntmen.
Watch: The John Wick filming of the bike scene
Keanu is an avid learner, who mastered kung-fu when his role in The Matrix required it and it was Chad Stahelski who taught him along with Machado brothers who took him under their wings before the filming of John Wick movies to help him learn Jujitsu. He also learned to ride horses and to fire guns as well as doing stunts while riding a bike. So, we know the man is a sponge for new knowledge, and it came as a no surprise when Mark Dacascos said Keanu learned a move during the final fight of John Wick 3 in three attempts.
Chad Stahelski is a former stuntman who worked as the stunt double for Keanu in The Matrix movies; he knows the limits to which he can push Keanu and Keanu also said in the featurette of John Wick 3, he is the limit of the John Wick franchise. So, when Chad came from behind the camera to show Keanu how to do a move, he took a moment tried it out a couple of times and Mark said he perfected the move in three attempts.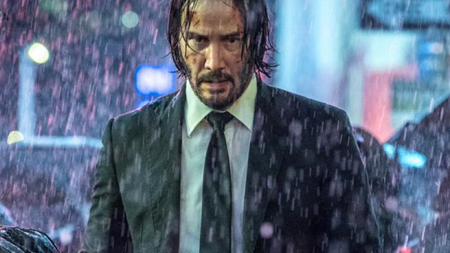 Source: fanpiece
"It was incredible to have a director who himself is an expert martial artist," Dacascos told Cheat Sheet. "Doing the last fight scene, there was a moment that Chad Stahelski wanted a certain move in there and I heard Keanu say he's not familiar with the move. So instead of another stunt person doing the move, Chad comes out on the set. Chad actually does the move flawlessly. I had never seen the move before. I can't do the move, and he wanted Keanu to do that."
Just so we are all clear, this is not how movies are made, a director is not going to come down and do a move to show how it is done, they just tell the actors what to do and the most of the time it is a stuntman who comes on set to perfect the move.
Watch: John Wick vs Zero
Well, it is not how the dynamic between Keanu and Chad works, Chad is not going to ask Keanu to do something which he is not going to do himself. So, as Dacascos tells it, "Keanu gets up. He says, 'Let me try this.' Does a couple tries and by the third time, he's doing it flawlessly. So to see your director and the lead actor be so good at martial arts, that was inspiring, and it made me go, 'Dacascos, man, step up. Step it up.'"
If you are wondering what move the Dacascos is talking about, then he clarified the whole thing also. "It was our finale fight with Mr. Wick and Zero," Dacascos explained. "Keanu jumps up on the waist and does a turn and flips [me]. I can't even do it. I can see it in my mind. He literally jumps on the person and turns and twists, and they both go flying. It was crazy."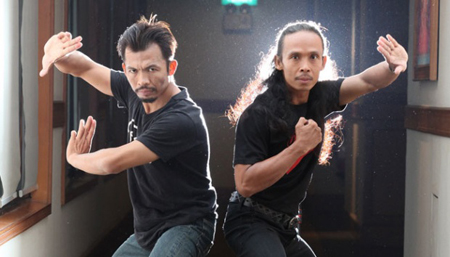 Source: Tempo
It wasn't just Keanu who Dacascos was in awe of, the other actors in the final fight, Cecep Arif Rahman and Yayan Ruhian were the other actors Dacascos spoke highly of. The former Raid actors from Thailand were also someone Dacascos in love with. Those two played the disciples of 'Zero' in the movie, but in real life, Mark thinks he is not going to be their masters; instead, he would be happy to learn from them.
"Oh, my goodness, Cecep and Yayan, I want to learn from them," Mark said. "Those guys are crazy talented, crazy talented. So no, I am surely not their sensei. If anything, they could teach me, and I would be honored to learn from them."
Watch: The trailer for John Wick: Chapter 3 - Parabellum
John Wick: Chapter 3 – Parabellum will be available on DVD, 4K, and Blu-ray on 10 September.
-->