Josh & Anna Duggar Reveal Gender Of Baby No. 6
Published Fri Jun 21 2019 By rhyss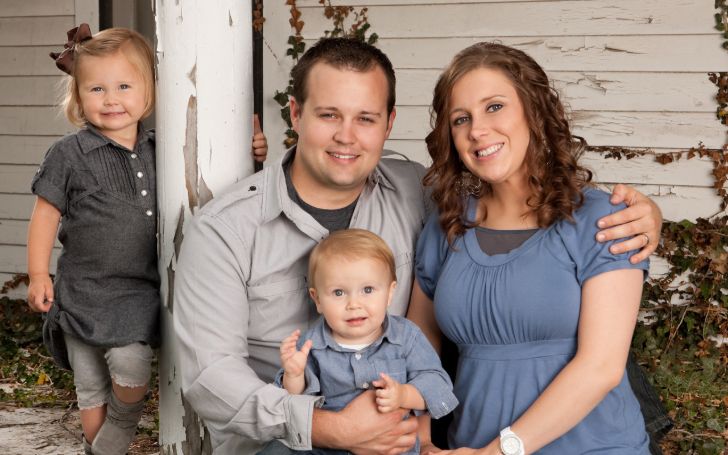 Another one for the brood! Josh Duggar and Anna Duggar shares they are going to welcome a baby daughter.
On Thursday, Anna shared a video on her Instagram and in the clip she revealed the gender of her upcoming sixth child with hubby Josh. In the cute little clip, one of Anna' son is pouring water in a gold beehive-like structure and it subsequently leads to bubbles with pink foam.
The kids are all childishly saying "It's a girl!" whilst jumping around in elation.
Anna also honored Josh's grandma, Mary Duggar, who sadly passed away after an accidental drowning incident earlier this month, in the caption.
While talking about Mary, she disclosed that Grandma was the one who first started the tradition of baking gender revealing cakes in the family. When Anna was pregnant with Kynzie, Granda reportedly told her about the cake and even baked one for her.
Despite the fact that Grandma Duggar is no more, Anna is happy because she had told Mary about their sixth child's gender and the method Anna decided to opt in order to reveal the gender is what keeps Grandma's memory alive in the house.
Anna and Josh are already parents to five children, Mackynzie, 9, Michael, 7, Marcus, 5, Meredith, 3, and Mason, 19 months. The couple has been married since September 2008.
The love birds had initially revealed they are expecting their sixth child back in April.
Though Anna and Josh look happy in one another's company, a serious sexual abuse allegation against Josh put up a lot of strain in their relationship. He was accused of sexually abusing his own sisters.
Don't Miss: Josh Duggar Reportedly Sued For Fraud After Stealing Neighbor's Land
Following all the drama, Josh entered a faith-based rehabilitation center and both of them entered a marriage counseling. Because of their diligence, the love birds were able to get back together stronger.
-->