Who is Josh Duggar's Wife? Here's What to Know About His Married Life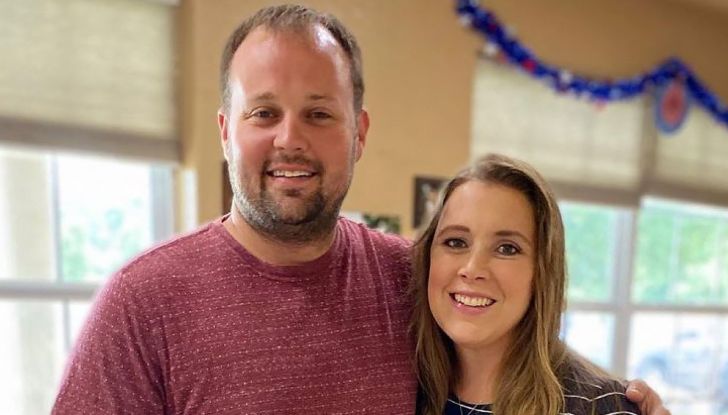 Josh Duggar's wife: Everything there's to know about his married life!
Josh Duggar is a former television personality and political activist. He is known for his appearance on the television series "19 Kids and Counting" and "Counting On."
An advocate of staunch conservative politics, he was named one of the 15 people internet hated the most by USA Today and Washington Post in 2015.
Tangled in many vile allegations and court cases, Josh isn't looked at with much respect back home. Continue reading to find out more about him and his married life.
Josh Duggar's Married Life!
There's a match made for everyone, even if it's someone as disgraced and despicable as Josh, who found his perfect half in 2006.
Josh met Anna Renee at a homeschooling convention, and an immediate romance was sparked, given their similar background and belief system.
Josh and Anna got engaged in June 2008 and, a few months later, officially tied the knots at the Buford Grobe Baptist church in Florida.
Josh Dugger and Anna are parents of six children, and the couple is expecting their seventh.
Photo Source: The Sun
The duo is on a similar trail of following into their parent's strict and plaster saint life. Parents of six children and expecting their seventh in a few months, Anna announced the sex of 7th child to be a girl. Just days after their joyful revelation, Josh Duggar was arrested and detained without bail.
Josh admitted to cheating on his wife in 2015 and finally accepted the title of being the biggest hypocrite ever.
Don't Miss: Who is Bart Millard's Brother? Learn all About Him Here
The 33 years old states, "I am so ashamed of the double life that I have been living and I grieve for the hurt, pain, and disgrace my sin has caused my wife and family."
Who Is Josh Duggar's Wife?
Anna Renee Keller was the fifth of eight children in a strict Christian family. She was given very little exposure and a chance to connect with the outside world.
Anna Renne met Josh Dugger at a homeschool convention in 2006.
Photo Source: Today News
Homeschooled and graduated with a degree from an online Christian college program, a source told that, when Anna met her to-be husband Josh, she was not allowed to speak about her feelings.
Also See: Daniel Ek is Married- Who is His Wife?
Married to Josh for 13 years now, she was slammed by many on the announcement of her seventh pregnancy.
One wrote, "How do they afford so many babies? Does Josh even work?" To which Anna backed her husband and wrote, "Yes, my husband is a diligent worker and provides well for our family."
Josh Dugger's Early Life And Controversy!
Born in a conservative family, Josh once referred to his family as the "epitome of conservative values."
Proudly leaning towards the outdated values and norms his family instilled in him, Josh has advocated against abortion, divorce, the LGBTQ community, hence rightfully earning the title anti-gay activist.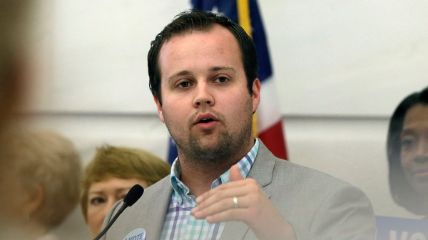 Josh Dugger confessed to molesting five underage girls when he was a teenager.
Photo Source: US Magazine
Josh was the oldest of the 20 Duggar children, and the big Duggar family portrayed their perfect devout baptist values in the reality show "19 and Counting" until it all got busted when the patriarch of the family, James Robert, reported that Josh had molested five underage girls, including some of his own sisters.
Check Out: Who is Bart Millard's Wife? Learn About His Married Life Here
Josh admitted to these vile allegations and said, "I would do anything to go back to those teen years and take different actions. I sought forgiveness from those I had wronged and asked Christ to forgive me and come into my life."
For more information and news on your favorite celebrities, stay connected to Glamour Fame.
-->