Julianna Zobrist, Wife Of Cubs Star Ben Zobrist, Promises To Share Her Story Some Day Amidst Potential Divorce
Published Tue May 28 2019 By Andrew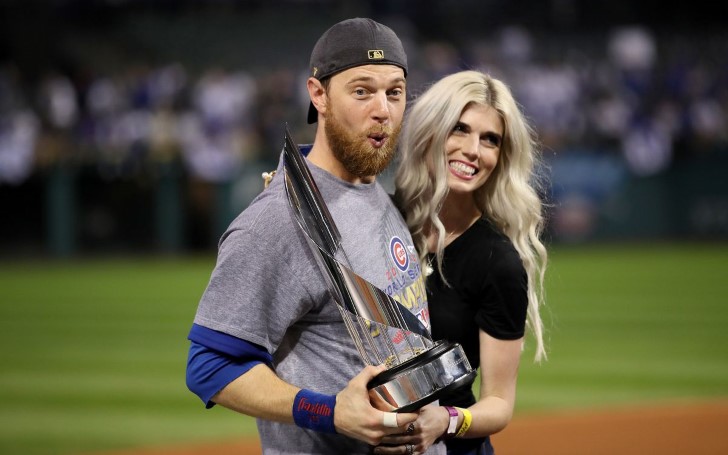 Amidst potential divorce, Juliana Zobrist, the wife of Cubs star Ben Zobrist made a promise to her fans to share her side of the story very soon.
Julianna Zobrist made her way back to her social media platform and the credit goes to her supporters.
Recently, The Christian pop singer and the utility man for the Cubs team, Ben Zobrist filed their divorce documents in court. As a matter of fact, they made an appeal in courts of different states seeking to end their marriage.
Juliana and Ben have already filed for divorce.
SOURCE: Daily Mail
Ben filed the legal separation complain in Tennessee, putting forward the claim stating Julianna "has been guilty of inappropriate marital conduct which renders further cohabitation impossible."
Also read: Ben Zobrist Rakes in Millions of Dollars Every Year; What about His Wife Julianna Zobrist Net Worth?
The Instagram post that she posted recently sure didn't provide any clarification to the issue of the divorce but she did assure the fans that her story "someday."
Julianna has gone with the Chicago law firm, Berger Schatz, for the dealings with the divorce-related case. The company is famously known for handling billionaire hedge fund manager Ken Griffin's divorce with his wife Anne Dias Griffin in 2014.
The weekend Instagram postmarked the first public comment made by Ben or Julianna Zobrist ever since they broke up.
Don't miss: Expert Claims Women Live Happier Lives Without A Husband
Although fans expected that Julianna and Ben's union was meant to last, their relationship sure couldn't pass the test of time. The wife was the one who allegedly sabotaged the marriage by cheating with another guy.
To find out more about the incident you will have to wait.
-->