K-pop Sex Scandal Spreads; Second S. Korean Star Quits
Published Thu Mar 14 2019 By Chester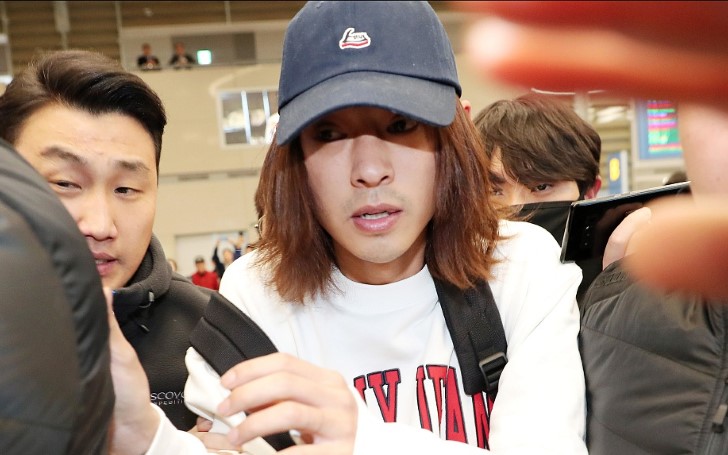 Recently famed K-pop personality admitted secretly filming himself having sexual intercourse and sharing the clip online.
Korean television personality Jung Joon-young and two other male artists were accused of the sex scandal for sharing sexual content of more than 10 women in a group chat room. The news was later shared by a local broadcaster SBS after they saw the clips being shared online.
Soon after the incident, the K4 superstar Jung declared his retirement from entertainment career after he was alleged of a sex scandal for filming and sharing sexual content without his partner assent.
Find out: The Streaming Scandals Continue: Netflix Is In Big Trouble Because Of Its Original Movies
Jung arrived in Korea recently on March airport for his further investigation by Supreme Prosecutors' office.
The 30-years-old actor committed:
"I admit to all my crimes."
He added in a statement on Tuesday:
"I filmed women without their consent and shared it in a chatroom, and while I was doing so I didn't feel a great sense of guilt."
The Sympathy singer later apologized for his committed crime stating:
"Throughout the rest of my life, I will repent on my immoral and illegal acts that constitute crimes."
Jung admitted his assault stating:
"I will faithfully cooperate with an investigation by police that will start on Thursday and I will readily accept whatever punishment is in store for me."
Back in 2016, Jung was obligated for the same crime filming a porn clip anonymously without partner consent. However, the case was later dismissed by his lawyer stating no strong evidence for the crime.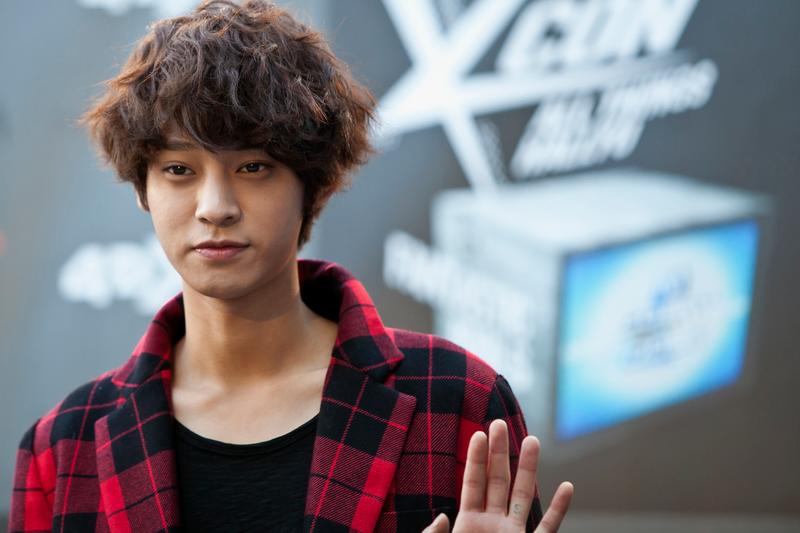 K-pop singer Jung Joon-young assaulted for the sex scandal
SOURCE: Hypebae
Another K-pop star Lee Seung-Hyun is the second criminal from the obligated crime. He rose to fame from his famous Korean pop band BIGBANG.
Find out exclusively: Vile' Netflix Secures Deal For Ted Bundy Biopic 'Extremely Wicked, Shockingly Evil and Vile'
The 28-years-old also announced his retirement from the show business on Monday after he was alleged to be part of the crime.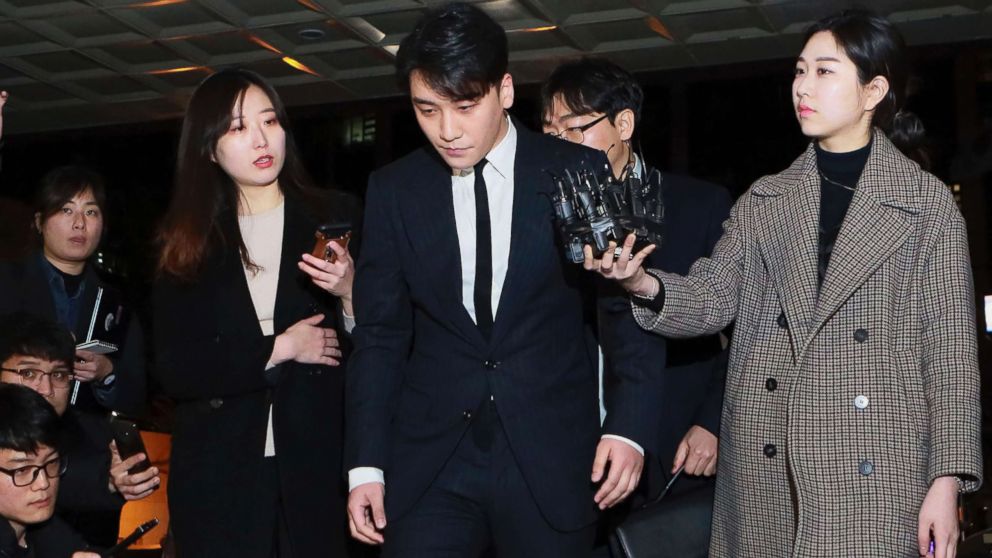 Seungri of Big Bang said he would retire from the group.
SOURCE: ABC news
"Spycam" is one of the biggest epidemics in South Korean and the government is fighting over the years to eliminate this scandal. The hidden cameras are placed in various public places such as dressing rooms, toilets, hotels, and the clips are uploaded without the concern of victims.
Women's rights activist Bae Bok-Ju told AFP regarding the case:
"This case just shows that male K-pop stars are no exception when it comes to being part of this very disturbing reality that exploits women."
K-pop community holds a good image in the public and are hugely supported by the government for exposing their culture and tradition throughout the world. Various artists from the group are globally famous such as BIGBANG, BTS and more. But due to the recent scandal, the government was shocked and disgraced.
Must see: Corey Feldman Dramatically Pulling Back Support For Friend Michael Jackson In Light Of "Horrendous" Child Sexual Abuse Allegations
Seoul Metropolitan Police Agency are furthermore investigating for the crime whereas the third criminal is yet to be exposed. We hope the spycam problems get solved as soon as possible and the victims get deserving justice.
-->