Kacey Musgraves and Her Husband Ruston Kelly - Find Out About Their Married Life
Published Sun Apr 19 2020 By Eric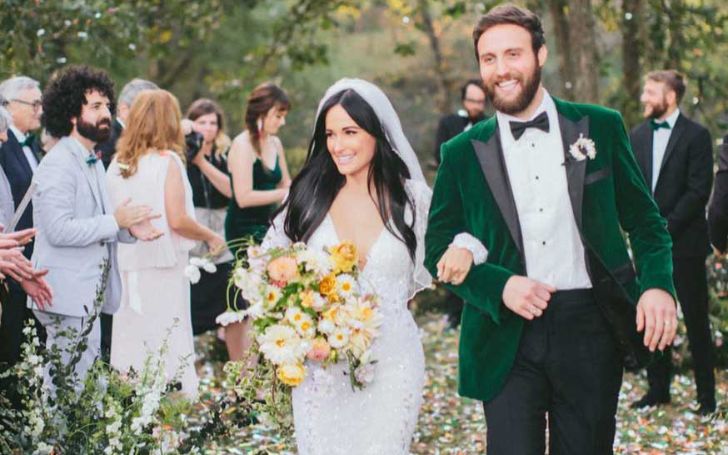 "When you meet the right one in your life, you will just know," a perfect quote to describe the love story of Kacey Musgraves and her husband, Ruston Kelly. Both of them belong to the same career field. The pair are professional singers and songwriters who met each other during one of their projects.
Musgraves is quite open about her life because of which details about her life can be easily found in the media. In contrast, information related to Kelly is less in the media. Due to that reason, we brought you some interesting facts pertaining to Kacey's handsome husband, Ruston.
So, without any delay, let us delve into the topic.
Kacey Musgraves and Her Husband Ruston Kelly Met in a Cafe
The lovebirds Kacey Musgraves and her husband Ruston Kelly, made their first encounter in a cafe in 2016. 31, Kacey just began to work for her fourth studio album. She planned to visit Bluebird Café in Nashville, Tennessee, to support a friend who was participating in a writers' round, as per Good Housekeeping.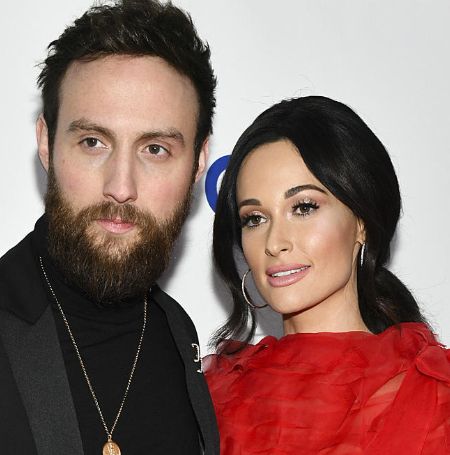 The pair first date was professional.
Photo Source: Pop Crush
In the mass, Grammy winner Musgraves heard a beautiful voice, which reminded her of her favorite country star John Prine, Kelly was the one who was playing the song, and his words and melody impressed her. She then reached Ruston to give her number, as Kacey love his work so much she wanted to produce a song with him.
Also See: Is Griffin Gluck Dating Someone?
Subsequently, Kacey and Ruston met again for work purpose, to do some collaboration. They got time to know each other in their writing date and fell for each other. Since then, the pair are inseparable from each other.
The Love Birds Kacey and Ruston are Happily Married
Like we mention in the quote, you will just know the right person when he/she is around you, and that's precisely what happened to Kacey Musgraves and Ruston Kelly'. They unexpectedly encountered in a cafe in May 2016. Further, Musgraves, out of her nature, approached Kelly for a collab which Kelly accepted.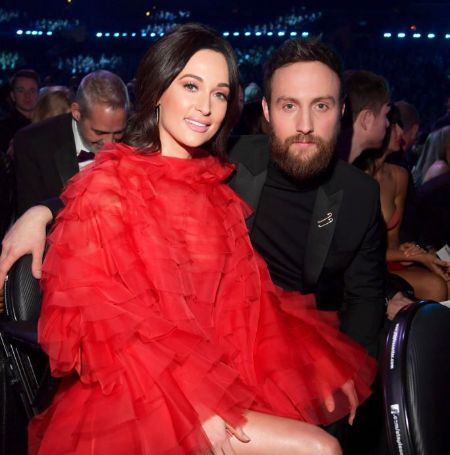 Both of the lovebirds are doing great in their life.
Photo Source: Country Living
The lovers only began to know one another; however, they became close to each other so fast in a short period. It was only around nine months, and songwriter Kelly proposed Musgraves on Christmas Eve 2016.
Recommended: Derek Hough Girlfriend - Who is the American Professional Dancer Dating?
Ruston created a surprise for her by decorating her childhood bedroom in a way that Kacey answered with a direct yes. Therefore on December 24, 2016, the couple got engaged and, after a year, took marital vows on October 14, 2017.
Ruston Kelly, Kacey Musgraves - To June This Morning
The lovebirds as a couple do appears in many events now and then, but their love story recently got more attention in the mass because of their social media activity.
According to Gossip cop, Kacey and Ruston deleted photos of each other off their respective Instagram accounts. That specific activity created a great question in their fans, are they are getting separated or what, which is still unanswered.
Click To Know: Is Lainey Wilson Married?
Nevertheless, the pair still show up together; as a result, it might not be something to make a big deal, plus they haven't announced anything officially, which means the love birds Kelly and Musgraves are doing great in their marriage life.
Kelly was Drug Addict and Credit Musgraves to Find peace and Strength in His Life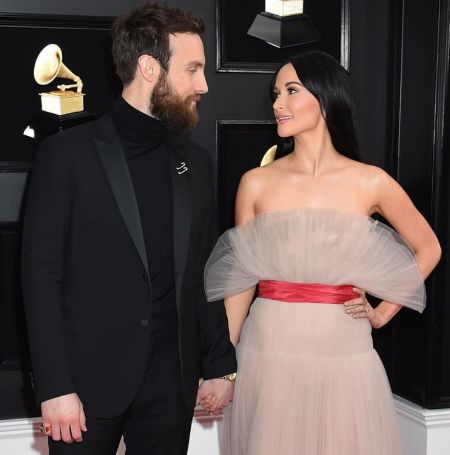 The couple Kacey and Ruston are a supportive couple.
Photo Source: Nash Country Daily
Fans of 31, Ruston Kelly, might be aware that he used to suffer from drug addiction. He was addicted to the poison, which ruined many precious times of his life. However, things changed after Kacey arrived in his life.
Also Read: Gregory Jbara Wife - Find Out About His Married Life and Children
According to the artist Kelly, his debut album Dying Star is based on his experience during drug overdose in 2015. He released the album and also credited his wife, Musgraves for helping him to find peace and strength in him again.
For more celebrity-related content feel free to visit Glamour Fame.
-->