Here's Some Facts to Know About Kaitlyn Bristowe's Dancing With the Stars Partner, Artem Chigvintsev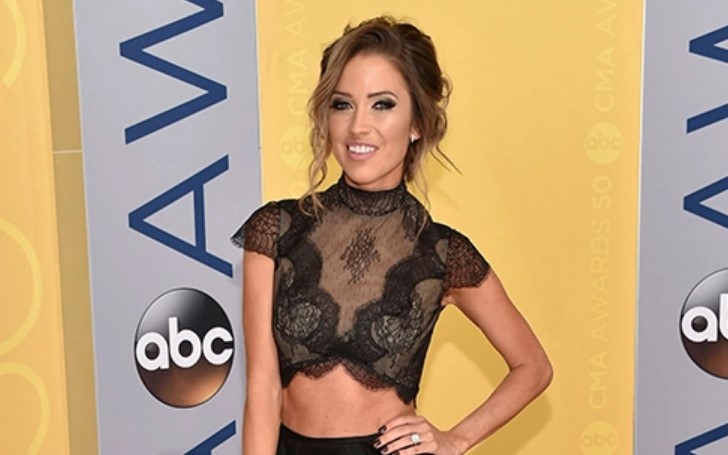 Here's what you should know about Kaitlyn Bristowe's DWTS partner, Artem Chigventsev.
Kaitlyn Bristowe (born Kaitlyn Dawn Bristowe) is a Canadian television personality and podcast host, who is known for appearances on shows like 'The Bachelor' and 'The Bachelorette,' as the lead of Season 11.
Kaitlyn is a well-known personality for her 'The Bachelor Nation' stints; it wouldn't be too wrong if we say it was her appearances on those shows, which helped her garner massive fans.
Well, that fan following is still intact, and her fans are rooting for her on her new reality television show journey. Kaitlyn Bristowe is competing on 'Dancing With the Stars' season 29.
Also See: Does Jesse Metcalfe Have a Wife or Girlfriend? Find Out About Actor's Relationship in 2020
We can see you are all excited to know more about her partner already, so let's find out more about Kaitlyn Bristowe's DWTS dancing partner.
Kaitlyn Bristowe's Dancing With the Stars (DWTS) Partner, Who is He?
We all are really enthralled to see Kaitlyn Bristowe on Dancing With the Stars Season 29, and we can pretty much tell all her fans are excited to see her on the ballroom as well. Well, even her beau, Jason Tartick, couldn't hold his excitement.
Jason said,
"I feel so excited for her, to again, manifest her vision. Bags are packed, she is in LA and I'm all in for this next chapter to begin."
Isn't he adorable? Well, coming back to point, since Kaitlyn already made her debut on the show, who is her dancing partner?
We are pretty much sure a lot of you already know him. Still, for people who are watching this fantastic celebrity reality dancing competition for the first time, Kaitlyn Bristowe's 'Dancing With the Stars' partner is non-other than Artem Chigvintsev.
Kaitlyn Bristowe's DWTS partner is Artem Chigvintsev.
Photo Source: Agency/GF
Recently, the television personality revealed she couldn't be happier that she is paired with Artem. Kaitlyn took to her Instagram account to update a story where she told her fans she gives her dancing partner 10 out of ten.
Previously, Kaitlyn mentioned her favorite or dream partner is Derek Hough, a six-time champion, but the pro left the show back in 2016 to work with 'World of Dance.'
Also Read: History of Rollo: The Viking Who Was the First Ruler of Normandy
Since Bristowe's dream pro dance partner is not on the show anymore, she is more than happy that she was paired with Artem Chigvintsev.
Kaitlyn Bristowe Admitted Dancing is "Really Hard"
Kaitlyn, within a few days of her practice, felt Dancing is not easy to learn and was having a hard time to get the basics of it. However, she is working extensively to learn the basics of Dancing, and also know how DWTS works.
Watch: Kaitlyn Bristowe's first dance on Lady Gaga's "Bad Romance" song
Kaitlyn previously said,
"A little update, Dancing is hard! But I am enjoying every second of it, though it's rather challenging."
Who is Kaitlyn Bristowe's DWTS Partner, Artem Chigvintsev?
Artem Chigvintsev (born Artem Vladimirovich Chigvintsev) is a Russian American professional dancer specializing in Latin dancing. Artem joined DWTS on the 18th season of the show as Dance Troupe; later that year, he was promoted to pro dancer for the next season.
Artem couldn't be thankful enough to the show because it not only put him to the spotlight but also helped him find his soulmate. Chigvintsev was paired with former WWE Diva, Nikki Bella on the season 25, following the couple fell in love.
You May Also Like: Morgan Wallen Girlfriend: Find Out About the Singer's Dating Life in 2020
For more information on your favorite celebrities' lifestyle and other news, stay tuned to Glamour Fame, and don't forget to sign up for the newsletter.
-->