Katy Perry Receives a Roll of Toilet Paper From a Fan During Concert
Published Thu Mar 12 2020 By Eden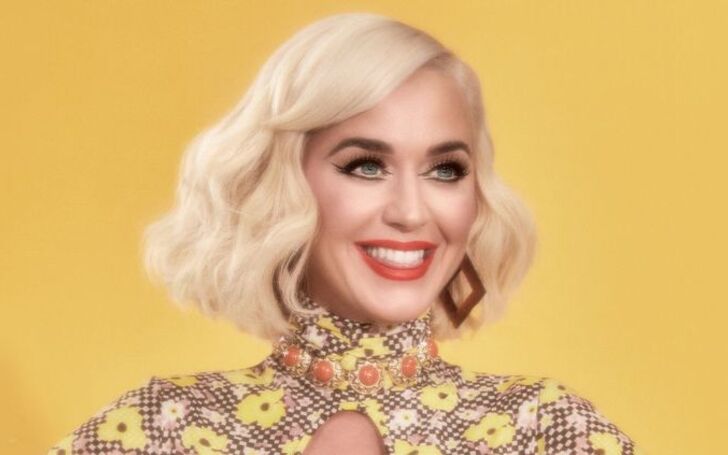 A fan gives Katy Perry a roll of toilet paper during her concert in Melbourne.
During the recent bushfire relief concert in Melbourne, Australia, a fan gave Katy Perry a roll of toilet paper. The singer was filmed accepting the odd gift, which was wrapped in a red bow during her show in regional Victoria.
The clip shows the 35-year-old performing 'Teenage Dream' when she gets handed the roll of toilet paper by Yasmin Nelson. The fan subsequently took to Twitter to share the clip, captioning the post - "Yeah so I gave @katyperry toilet paper tonight on stage #FightOn #coronavirusaustralia #ToiletPaperApocalypse"
In the follow-up tweet, Nelson added: "I got fans to write cute messages on it and [Perry] said, "I might need this" and also "was this like $80?"
In the past week, the supermarkets in Australia have been hit with toilet paper shortages following absurd panic-purchase from citizens across the nation. Therefore, the gift seemed pretty apt for the current scenario.
You Might Like: Nina Dobrev Reveals Taylor Swift Almost Made an Appearance on 'The Vampire Diaries'
During her performance on stage, Perry invited a couple of workers, Country Fire Authority (CFA) staff named Dara and Forest Fire Management's Steph, and sang 'Happy Birthday' to the duo. Later, she also welcomed a group of emergency workers onstage during her final performance of 'Roar.'
Just days earlier, the 'California Girls' hitmaker made an appearance at the Women's Cricket World Cup Final in Melbourne on 8th March.
Watch: Katy Perry - Never Worn White (Official)
Previously, the singer made a beautiful announcement of her pregnancy through her new music video titled 'Never Worn White' that released on 5th March. Sharing the delightful news, the pop star said:
Not only will I be giving birth literally but also figuratively to something you guys have been waiting for. So let's call it a two-fer.
This will be Perry's first child with fiance Orlando Bloom after getting engaged in February 2019.
Visit Glamour Fame for more interesting Entertainment news.
-->