Find Out About Kayleigh McEnany Salary and Her Net Worth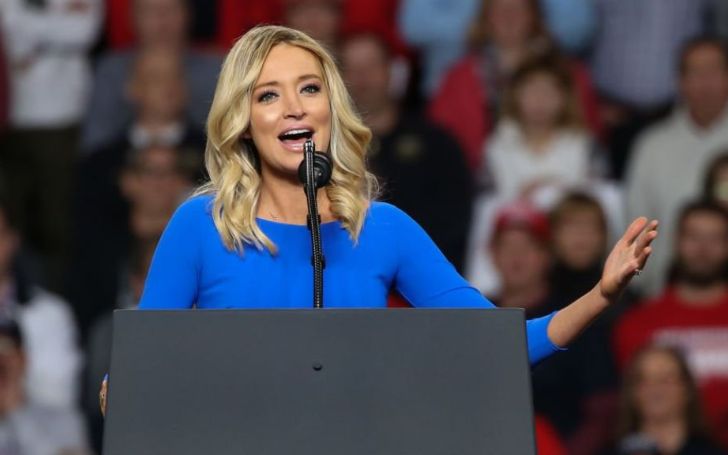 Kayleigh McEnany is currently in the talks for the press release that was a major contradiction to her previous statement related to the coronavirus. If you don't know, McEnany is the National Press Secretary for Donald Trump's 2020 presidential campaign of February 2019.
The press secretary was recently criticized for her misleading claims that President Trump hasn't lied to the American citizens since his reign. However, that was easily a child's play to say that Trump's made more than thousands of false claims, whether it's just about the ongoing Covid-19 pandemic or not.
Well, that is not what we are going to be talking about today. Today, we move on to know some personal deeds on Kayleigh instead like her net worth, salary, and some of the basics info that's piquing the interest of viewers.
Kayleigh McEnany Background
The 31st White House press secretary was born on April 18, 1988, in Tampa, Florida as the daughter of a commercial roofing company owner named Michael McEnany and Leanne McEnany. Kayleigh attended a fully catholic preparatory school in Tampa, Academy of the Holy Names, and later on went on to graduate from Washington, DC.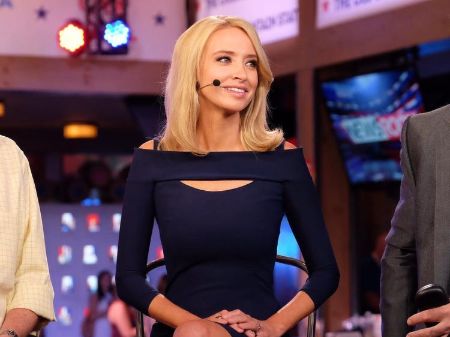 Kayleigh was a cheerleader in high school, and she built interest in politics from her sophomore year of High School. Photo Source: NY Times
McEnany keen interest in politics and science was the reason why she majored in International Politics from Georgetown University's School of Foreign Service. However, before entering into politics field, she spent a significant three years of her life working as a producer on the Mike Huckabee Show.
You May Also Like: Jillian Mele - Some Facts to Know About the American News Anchor
That wasn't all for her education as McEnany also enrolled herself at the University of Miami School of Law before transferring into the Harvard Law School and graduated in 2016. Well, that's a lot, and of course to become a White House Press Secretary, one surely needs the books.
Kayleigh's Media Roles And Political Interest
In the midst of her law school days, McEnany appeared on CNN as Donald Trump's defendant on the 2016 presidential election. All through her career, she was always seen praising Trump's advocacy. There was also a time when she hosted a 90-second webcast, praising the president on his personal Facebook page.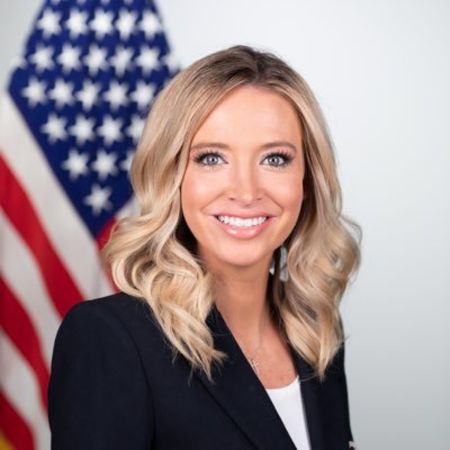 Kayleigh also interned for politicians like Adam Putnam, George W. Bush, Tom Gallagher, and many more.
Photo Source: Twitter
Besides that, the press secretary's appeared on shows like 'Your World with Neil Cavuto,' 'America Live with Megyn Kelly,' 'Red Eye on Fox News,' 'The Mike Huckabee Show,' 'The Real Story with Gretchen Carlson,' and many more. Kayleigh was also the national spokesperson in the Republican National Committee.
Net Worth Collection and Salary of Kayleigh McEnany
The 32-year-old, Secretary, slowly but steadily made a long way in her career. Currently, she is married to her husband, a professional baseball pitcher, Sean Gilmartin, and together, they a daughter named Blake. As for her earnings, she previously got her salary as $40,000 annually while working on CNN.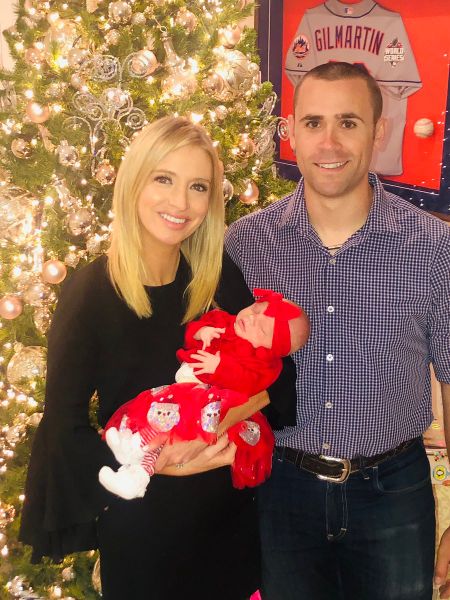 Kayleigh McEnany and Sean Gilmartin with their daughter, Blake.
Photo Source: Twitter
As of 2020, through her appointment as a press secretary, she is successfully the holder of a massive $4.5 million net worth. Not to mention her husband has his own stacks of net worth collection from his professional game.
Also See: Phil Donahue Wife - Some Facts to Know About His Married Life
Hope you enjoyed the read, make sure you subscribe into Glamour Fame for more of these.
-->