Kehlani's New Mixtape 'While We Wait' Is Finally Here
Published Fri Feb 22 2019 By Jessica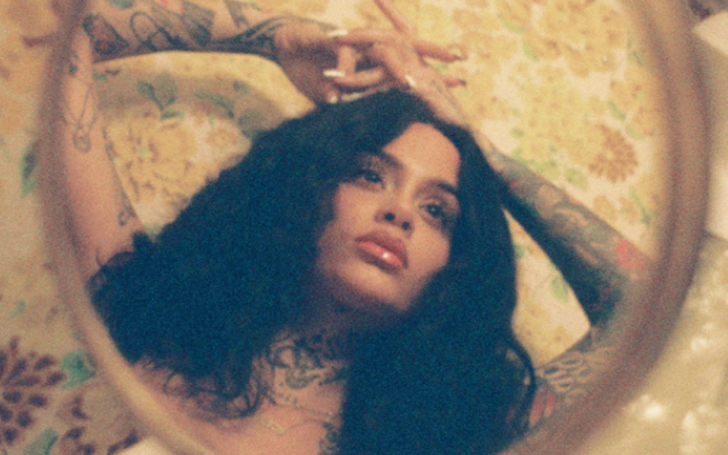 American singer Kehlani finally releases her latest Mixtape 'While We Wait'.
The wait is finally over. The Grammy-nominated R&B singer Kehlani's finally released her anticipated new Mixtape 'While We Wait'.
'While We Wait' comes after the nine months pregnant singer last dropped her 2017's first gold-selling studio album, 'SweetSexySavage'. As a matter of fact, since the 23 years old singer dropped her new music, the singer has been continuously trending on Twitter since this morning.
Kehlani's new mixtape combines of nine tracks in total with guest features from rapper including Dom Kennedy, Ty Dolla $ign, and Musiq Soulchild. The records also include the beforehand delivered soundtrack; 'Nights Like This,' 'Nunya' and 'Butterfly'.
SOURCE: The 405
Apart from including the rappers, what makes Kehlani's new music even more amazing and interesting is the fact that the singer made the mixtape in a duration of just one month.
You may also like: Queen Olivia Colman Hopes To Reign at the Oscars
The singer announced on her official Twitter handle saying:
"made a mixtape in a month with many loved ones. While We Wait out 2.22!"
In addition, the Mixtape includes other songs, 'Footsteps', 'Too Deep', 'Morning Glory', 'Feels', 'RPG', and 'Love Language'.
'The Way' hitmaker expressed her recent music is a gift to her daughter who is due to be born soon. She also called the music as one of the most serious projects she has worked on.
Don't miss: When Will The Terminator 6 Trailer Drop?
Being honest with the records, she previously told Beats 1 Radio's Zane Lowe last month in January:
"I'm telling stories I've never told, they're not even, some, from my perspective, they're from the perspective of two people that I'm about to bring out into the world, into light. Which transfers into how I interpreted their stories and then transfers ... it's basically a gift to my daughter,"
She added:
"It's my parents' story articulated into mine, articulated into a gift for my daughter, so she knows where she comes from."
Many A-listers artists and celebrities including DJ Khaled, Wale, Boogie, Kira, and Janelle Monáe, Cindi have shown their supports in admiration for the singer's new mixtape.
See too: The Big Bang Theory Star Mayim Bialik Says She Was 'Surprised' By One Particular Scene
You can listen to 'While We Wait' on iTunes and Spotify.
-->