Kelli Seymour - Some Facts to Know About American Model/Actress
Published Thu May 07 2020 By Bran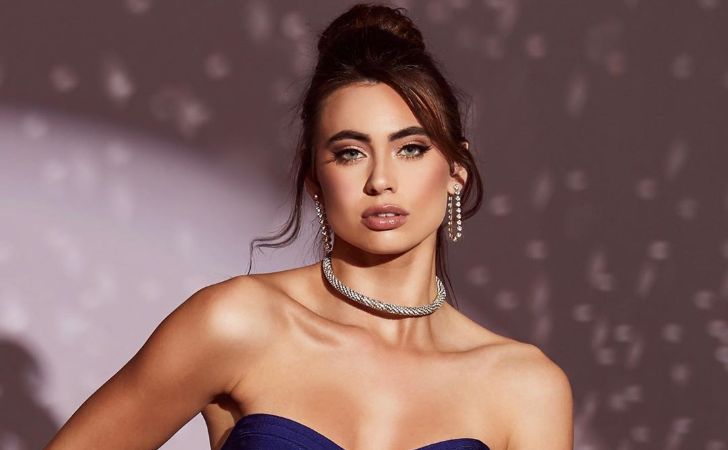 Find all the intriguing details and facts about the exhilarating American model, Kelli Seymour, right here.
Kelli Seymour shares resounding success in her journey as a model and inspires everyone around the world. The 5'8'' (1.72 m) high diva also earned herself a few credits on the filmography in movies like '666: Teen Warlock' and 'Sorority.'
While Seymour is yet to make it big in Hollywood despite a few movies to her name, it's her social media and modeling career that made her a household name. Although there is a long way to go, there seems to be a lot of potential in Kelli to be a big star in the years to come. So, let us get to know some exciting facts about her career, love life, and journey so far.
Kelli Seymour Is Dating Singer Dustin Lynch
Well, yes you heard it right, Kelli Seymour isn't single and has her heart stolen by country singer, Dustin Lynch. Call it destiny or coincidence, but Seymour met her boyfriend through social media itself. Like the thousands of her fans, the artist tried his luck as he slid into the model's DM, and the rest was history.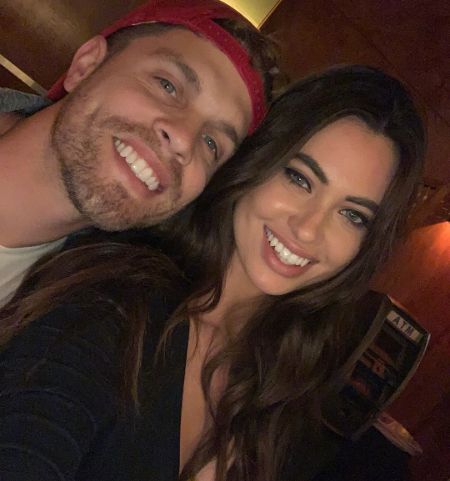 Model Kelli Seymour is in a romantic relationship with singer Dustin Lynch.
Photo Source: Kelli Seymour Instagram
The love birds texted one another for quite a while as they felt a special vibe between them. Similarly, after knowing each other for a while in social media, they finally decided to meet up in person as Dustin invited Kelli at one of his shows in California. Luckily, everything worked out, and they started seeing each other very often.
'Wow, this is a special girl.' I mean it was kind of just from day one." - Dustin Lynch on girlfriend Kelli
Kelli's boyfriend, Dustin, revealed several details about their love affair that recently marked a year, including how he won over the model's heart. As they first met on one of his shows; he gave one of his best performances ever to rock the entire stage and to impress Seymour as well.
Kelli Seymour's Long Distance Relationship
While Kelli is a Mississippi native from Southern California, her beau Dustin Lynch is from the countryside in Tennessee. As the singer is mostly of the road for several concerts and gigs, they share a long-distance relationship, with proper understanding and awareness to focus on their respective professions for now. However, they are always excited to meet up and often share pictures on their Instagram during their date nights.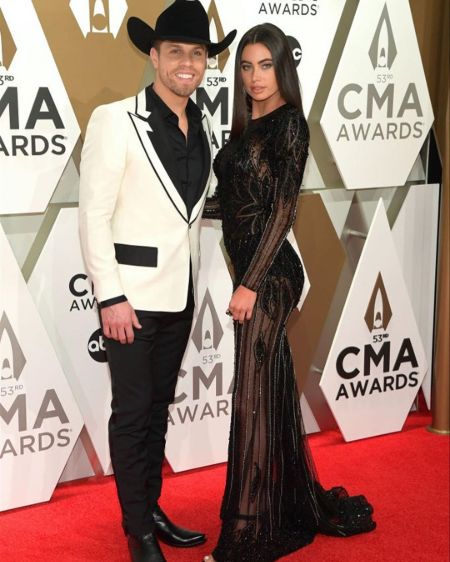 Kelli Seymour and her beau Dustin Lynch started talking online.
Photo Source: Kelli Seymour Instagram
Seymour usually prefers to keep the romantic side of her life private to herself. But, as time passed by and they started getting comfortable, they decided to make their first public appearance in the 2019 CMA Awards on November 13, 2019. Although they were nervous initially, they pulled it off quite well, dealing with everything as a team, as every lover should.
Also See: Some Facts to Know About Shelley Luther, the Texas Salon Owner.
Things look great for Seymour currently, but only time will tell if they are serious enough to get married or not. As of now, they prefer to keep things rolling as it is.
Kelli Seymour: An Instagram Model
Social media plays a pivotal factor in the growth of Kelli Seymour's global fame. It was quite a known fact that she pursued her lifelong dream of modeling since her youth. In fact, she signed a lucrative deal with White Cross Management, to represent her and look after all her modeling offers and opportunities. Before, she signed for MP Management in Los Angeles and Miami.
Kelli Seymour has over ! 80,000 Instagram followers.
Photo Source: Kelli Seymour Instagram
The reason for her rapidly increasing fan-following has to be her scintillating snaps and swim-suit photoshoots. Consequently, that remains as one of her vital income sources as well since she earns around $500-$1000 for each Instagram picture. Furthermore, she also does several paid-partnership with brands like 'Yoins' to help them get some exposure. Thus, that is one of the primary reasons behind Kelli Seymour's six-figure net worth of $500,000 as of 2020.
Kelli Seymour Appeared in Music Videos and Movies
Many models leaped from a career to Hollywood. The 27-year-old Kelli Seymour also sees to follow the same pattern as she featured in a couple of movies already. In fact, both of her movie appearances came in 2016, in the likes of 'Sorority Slaughterhouse' and '666: Teen Warlock.' Unfortunately, both the movies were unable to make much of an impact to cause a break-through.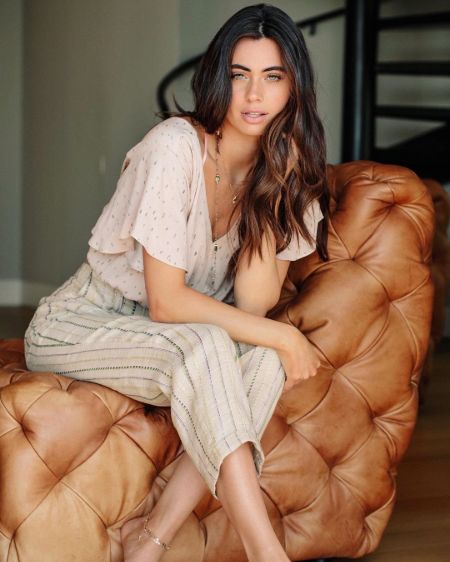 Kelli Seymour is the girlfriend of Dustin Lynch.
Photo Source: Kelli Seymour Instagram
Besides, the model also added a music-video appearance into her resume, as she featured in Riff Raff's 'Dolce & Gabbana' in 2013. Surprisingly, she was yet to be famous and settled in her profession back then for people to notice.
Recommended: CeeDee Lamb Girlfriend - Is the American Football Wide Receiver Dating Someone?
For more news and updates about your favorite stars, please stay connected with us at Glamour Fame.
-->