Kenneth Petty Net Worth 2019 - The Complete Breakdown
Published Wed Nov 27 2019 By Sea
Of course, being married to Nicki Minaj will have its perks. But the kind of reputation Kenneth 'Zoo' Petty (or just Kenny Petty) has made her fans go awry. She went forward with it nonetheless; because the past is the past.
The two got married on October 21, 2019, as indicated by the imprint on the mug that she shared on Instagram back in October. They'd been dating for less than a year, but she confirms the story began years ago when they had a brief relationship moment in their teenage years.
The official marriage comes just as she promised she would after she announced that she would get married low-key before the release of her new album, which is yet to be announced.
Kenneth Petty's Net Worth Is Shared with His Wife, Nicki Minaj
Finding out Mr. Petty's net worth is challenging, particularly due to his career in any field being vague. But an online web portal dealing with celebrity's wealth writes that he has a net worth of somewhere around $500,000.
With his past brushes with the law, it seems unlikely it grew up to a considerable size. Still, he assists Minaj (titles Mrs. Petty by herself) in the Beats 1 radio show, 'Queen Radio', which she hosts herself. That is his only source of income.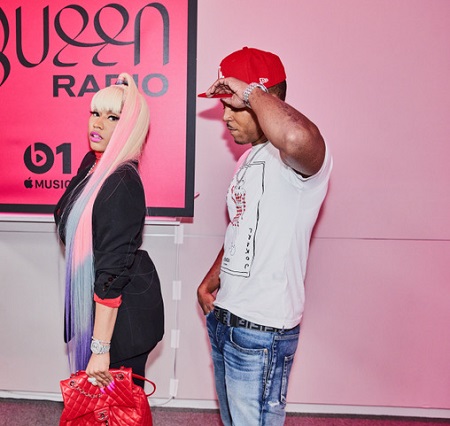 Kenneth Petty assists Nicki Minaj in every 'Queen Radio' show.
Source: Apple Music/Beats 1 Radio
While critics may be bickering about the rumor that he was marrying Minaj for her money, views have changed since she slammed the fans by just doing instead of having to talk about it.
The beauty/singing mogul has a net worth of $85 million. While it may seem like his own fortune of less than a million would extend following the marriage, Minaj has made it clear money means nothing in their relationship. Complete details of Nicki Minaj's net worth here.
Petty's Been Arrested and Spent Time in Jail Multiple Times
Various visits to courts and clashes with the law obviously deterred Petty from earning anything. His first major arrest was in September 1994, which was booked by the NYC Police Department Sex Offender Unit for 'sexual intercourse' with a 16-year-old female. He was also 16. He was convicted in April 1995 and served almost four years of the sentence behind bars.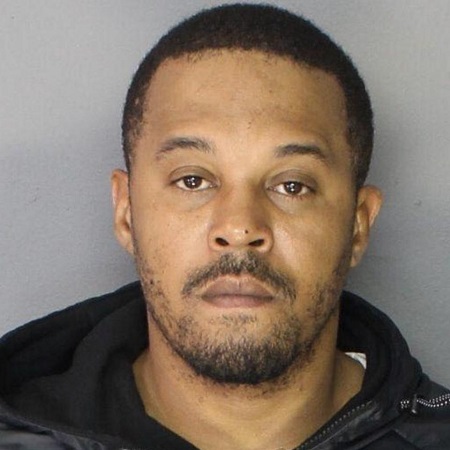 There have been many arrests against him.
Source: NYS Division of Criminal Justice Services
The 41-year-old was arrested a second time in 2006 after allegedly shooting a man in 2002. He was charged with 10 years in prison but only served seven. He was released in May 2013. He spent four months in solitary confinement during the time, for multiple violations.
Despite knowing about it all, the 'Barbie Doll' rekindled her teenage romance with him in December 2018, and people were getting on their backs ever since then. But they took their relationship forward nonetheless and did what many celebrity couples dare not to. He's even got a tattoo on his neck with the name 'Onika' inked, which is the first of her real name. Since announcing his retirement, she may be just looking to settle down for the long haul.
Stay tuned and connected to GlamourFame for more Entertainment content.
-->