Nicki Minaj Confirms She 'Will Be Married' To Boyfriend Kenneth Petty Before Her New Album Comes Out
Published Tue Aug 13 2019 By Sea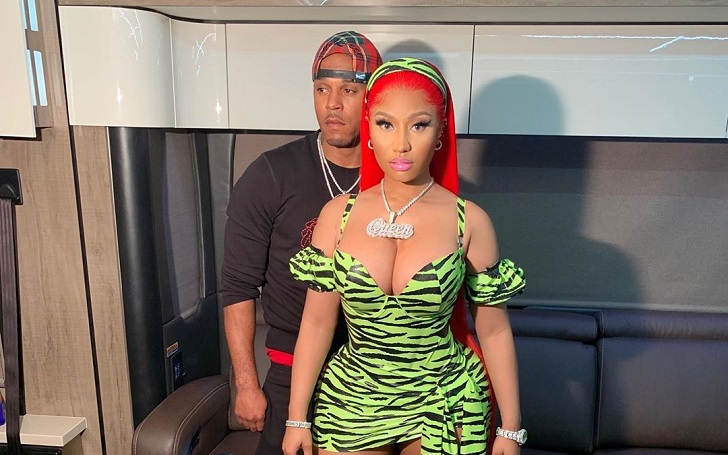 Rapper Nicki Minaj finally confirmed she will get married to her fiance Kenneth Petty in about 80 days.
The wedding bells will be in full swing in a couple of months. Nicki Minaj went on her latest 'Queen Radio' episode on Monday and confirmed she will marry Kenneth Petty in "about 80 days", before her latest album releases.
The 36-year-old explained how she had to renew the marriage license last week after first filing it on July 29 while trying to look inconspicuous. We all knew they already filed it then and that they had 90 days to get married before the license expires. 90 days last week means about 80 days now. Looks like it is all set to be true.
The "big wedding" won't be happening for their immediate ceremony though. Minaj revealed that she is quite busy with her new album and that they will have a small, intimate ceremony. Don't worry though. She is adamant about performing a bigger ceremony later, once their schedules invite a lot of free time.
I have to work on my album, and I have a lot to focus on that I don't want to do the big wedding now. We'll do the big wedding later.
The 'Barbie Dream' rapper continued on to clarify that she will be married before her album comes out and "before the 90 days is over". But she will have the wedding after the album comes out.
Minaj previously claimed that she already got their marriage license back in June, but it wasn't confirmed until they were seen in the courthouse with their paperwork. The two go way back to their teenage years and got back together in December last year.
Fans and critics were slamming Minaj's beau on social media ever since she went public with her relationship with Petty, and she won't stop defending him in every way she can. They were addressing Petty's past that included a 1995 conviction for first-degree attempted rape and Minaj was pretty upset about all the trolls.
The $85 million worth Minaj is leaving all the haters behind though, and she is happy about Petty because he makes her "so happy". And she already knows how to keep him happy; she addressed him previously as her "husband" as well.
-->