Nicki Minaj Doesn't Understand Fans Dissing Her Romance With Boyfriend Kenneth Petty
Published Wed Jul 31 2019 By Sea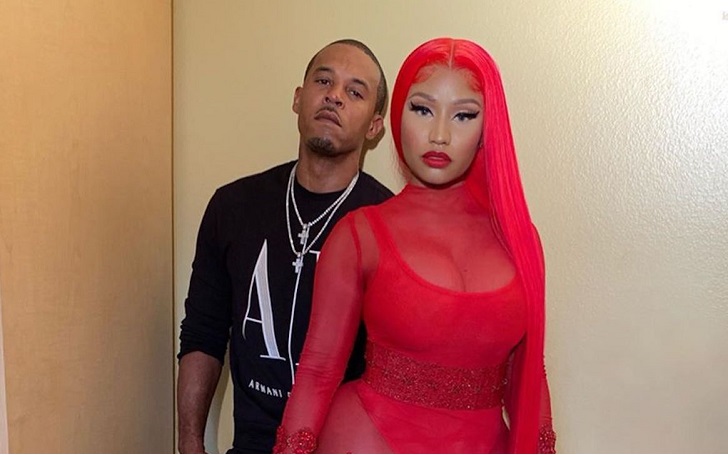 Fans have repeatedly been bickering on about Kenneth Petty's past, but Nicki Minaj, despite being offended because of that, loves him all the same.
36-year-old rapper Nicki Minaj is upset about all the fans dragging her romance with Kenneth Petty down the mud. She doesn't understand why her fans yield concerns over her relationship when she is so much in love that she feels he's the one she's been waiting for.
Fans keep pointing out Petty's past brushes with the law and that she's just lowering her own standards. A source told Hollywood Life they should not call themselves fans if they are not happy for the star who Petty treats like a queen.
A person Nicki loves deeply, and that does not hurt her in any way is finally in her life, and she doesn't understand why they are not happy with it.
Anyone who insults Kenneth is insulting Nicki. He is her man for life; any offense to him is an offense to her. She hates that people say he's not good enough for her since she knows it hurts him. Nicki loves Ken so much; she's never felt this way about a man before. Nicki truly cannot understand why people are hating on Ken.
Amid the reports of the pair's marriage license acquisition, cynical fans still continue to pour down on them. They accuse Petty of not being an ideal person for the $85 million worth rapper for several made-up reasons. And she is not happy at all; if anything, she is distraught.
Read Another: Elizabeth Olsen And Robbie Arnett Are Engaged!
Ever since Nicki went public with her romantic endeavor with Petty earlier this year, fans non-stop keep coming at him, referring to his past of criminal history. He was convicted in 1995 for attempted rape of a 16-year-old girl and in 2002 for manslaughter. He was even accused of being with her for her fortune.
It all is too much for the Barbie Goin' Bad singer and seems to be disappointed with the fan-critics. On her Friday's Queen Radio show, she defended her beau by trying to explain why she fell in love with him while going off at the critics.
When people say things about who I'm with, about 'Oh my God, you lowered your standards and you should've been with this and this man.'
Nicki continued on,
It's so sad to me that you hoes are so readily available to sell your pu$#ies to the highest fu&*ing bidder that when people find real love, and when a person's with a ni#$a that loved or liked them before they had a dime in their fu@$ing pocket. How do y' all not understand that? How do y' all not understand happiness vs. clout?
'Zanies and Fools' singer will continue to defend her partner against any and all offenses to any haters that try to tear them down.
Their flame goes way back to their teenage years, after all. If it were for the fame, Petty's tattoo of Nicki's real first name 'Onika' on his neck wouldn't exist. Back off haters.
-->