Kevin Hart Apologises Again For "Hurtful" Historic Tweets
Published Wed Jan 09 2019 By Jessica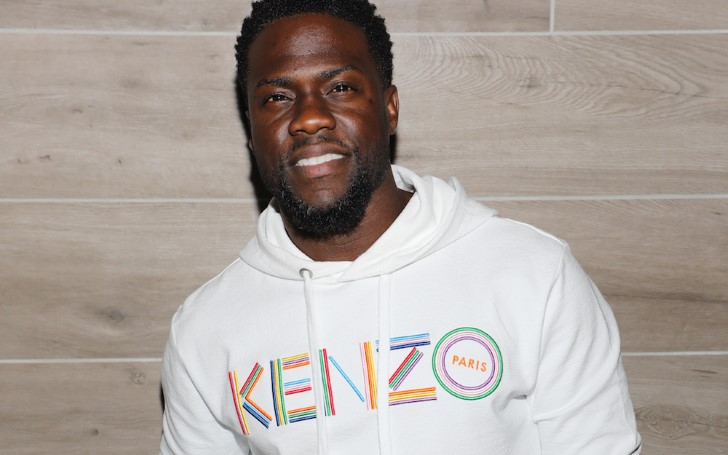 Kevin Hart once again apologizes for his homophobic remarks towards the LGBTQ community.
Comedian-actor Kevin Hart who stepped down to host Oscars 2019 after his historic homophobic tweets surfaced the internet reportedly apologized again.
The actor expressed his apology in a recent episode of SiriusXM radio show called Straight from The Hart.
You may also like: Demi Lovato is Unhappy With Instagram For Allowing Fat-Shaming Ads On Their Feeds
Talking on the radio show, on Monday, 7th January 2019. Hart said:
"Once again, Kevin Hart apologises for his remarks that hurt members of the LGBTQ community. I apologise."
The 39 years old actor claims he realizes what he did (said) was wrong. Hart explained:
"We thought it was okay to talk like that (in the past), because that's how we talked to one another."
He further added to his statements saying:
"This is wrong now. Because now we're in a space where I'm around people of the LGBTQ community, and I'm now aware of how these words make them feel, and why they say 'That s– hurt because of what I've been through."
The Upside film actor now hopes that the LGBTQ community will accept him after he tweeted his homophobic comments 9 nine years back in 2008.
Also read: Darren Criss Becomes The First Filipino American To Win Golden Globe
Hart even addressed that he now totally supports the community and for its equality right.
The father of three kids added:
"The fight is the will and want for equality. I'm riding with you guys. I understand you. But in the fight for equality, that means that there has to be an acceptance for change.
Furthermore, Hart as well addressed on the topic of receiving hate and bullies from people after his homophobic tweets went viral.
He continued his apologies saying:
"I don't think it's wrong for people to have their own personal beliefs. I think that in the times that we're living in, we have to be understanding and accepting of people and change. Bottom line."
On receiving hates, Hart also talked about it last week at the Ellen DeGeneres show.
On the backlash he received, Kevin says he was being attacked on Twitter.
People also searched for: Top 5 Best Dressed Stars At The 76th Annual Golden Globes
He admittedly said:
"I don't know who follows me or who doesn't, but I'm on social media every single day. I have over 40,000 tweets. To go through 40,000 tweets to get back to 2008? That's an attack. That's a malicious attack on my character."
However, one person not satisfied with his apology tweeted:
"I'm not gonna judge #KevinHart. I'm not gonna say he's a punk bitch. I'm not here for that. I just think, if your apology for being a homophobic jackass is more "I'm sorry people yelled at me for this" than "I'm sorry I was an asshole", & you refuse to make it right for real..."
Apparently, CNN's TV Reporter Don Lemon revealed his opinion on Hart apologizing.
Lemon stated:
"Kevin (Hart) is sorry for what he said. He said he understands how it hurt, but he's not here to be an ally. So we have to march on without him. I'm glad he apologized."
After Kevin stepped down from hosting the Oscars 2019 Awards, it seems that Oscar is still struggling to find their new host.
Hart is currently working on his new upcoming movie; Jumanji 3.
-->