Kevin Hunter Believes Wendy Williams Is Turning Their Son Against Him Following The Divorce
Published Sun May 26 2019 By Chester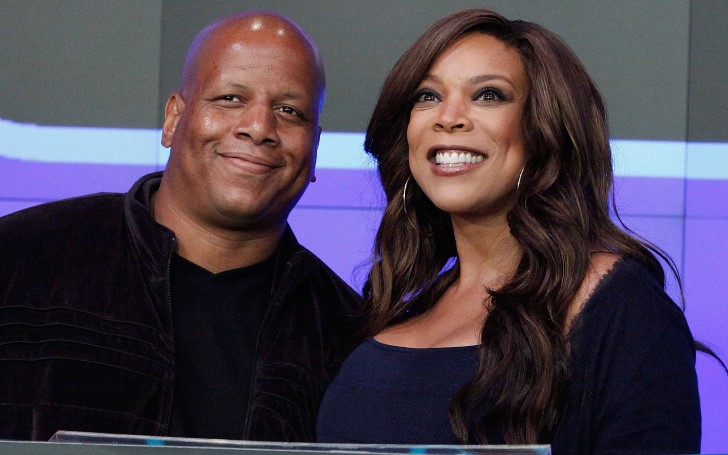 Kevin Hunter accuses reality star Wendy Williams of poisoning their son against him following their recent divorce.
In the ongoing feud between media personalities, Wendy Williams and former husband Kevin Hunter Sr - the latter blame Wendy for parting him away from their son Kevin Hunter Jr.
Following the recent fist fight between Kevin Sr. and his son Hunter Junior, the reason behind the fight has now been pointed towards Wendy as claimed by Kevin.
Wendy William, Kevin Hunter, Kevin Hunter Jr.

SOURCE: E!
Kevin, 46, claims William, 54, is poisoning their son, Kevin Junior, against him citing back their good relationship before the split.
"I love my son very much and I will not be pursuing this matter legally, "said in a statement to TMZ. "Things are not always how they appear."
Junior was released the same day from the 'West Orange Police Department' after father Kevin didn't process the case further against his son.
Wendy Williams Set To Give Estranged Husband Huge Pay-Off >>>>
Those who are unfamiliar with the case well, the duo recently put a full stop to their 22-years-long marital relationship and currently is fighting over the custody of their 18-years-old son.
Wendy Williams Divorce, Husband And Manager Kevin Hunter
SOURCE: Empire BBK
So what is Wendy's reaction towards the case, well 'The Wendy William' star took it to her show on May 14 and shared,
"I am working on my divorce pleasantly, I am a single woman, running around New York. I go out a lot, I'm a good time girl I like to have fun."

"I don't have a boyfriend, but I must admit I am rediscovering my love of men, I do date and date pretty often."
Junior is currently living with his mother since the arrest and both son and mother were seen attending to the gala in Washington D.C on Thursday.
Kevin Hunter Jr. seems quite protective of her mother.

SOURCE: Back Grid
So guys what are your opinions towards Kevin's accusation for Wendy. Well, Hunter kind act towards son imprisonment glimpses his love and affection for his son however we cannot conclude anything without hearing from junior side.
Kevin Hunter Wants Wendy Williams To Pay Him Alimony for Life! >>>
Stay tuned and updated to find out the latest news following Wendy William's divorce case.
-->