Kevin Tsujihara Steps Down as CEO of Warner Bros.
Published Wed Mar 20 2019 By Tess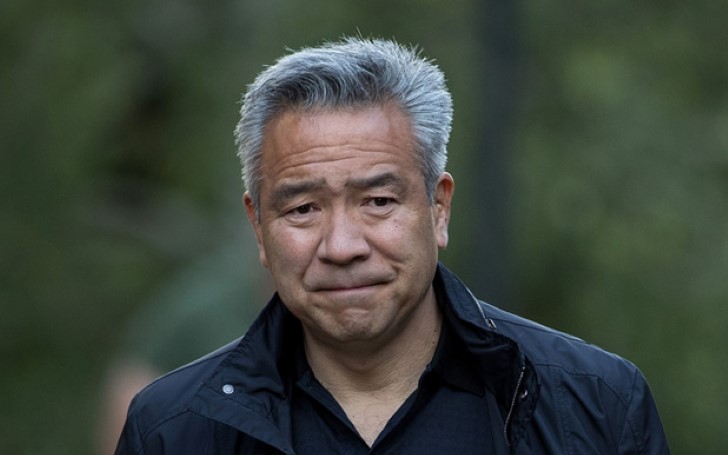 Warner Bros. chairman Kevin Tsujihara resigned from his position following the recent sexual misconduct allegation.
Warner Bros. chairman and CEO, Kevin Tsujihara, is stepping down from his position at the company.
On Monday, in a statement to Fox News, WarnerMedia CEO John Stankey announced Tsujihara will no longer continue with the company after a series of text messages with actress Charlotte Kirk surfaced in which the chairman offered favorable acting roles and auditions in exchange for a sexual relationship.
"It is in the best interest of WarnerMedia, Warner Bros., our employees and our partners for Kevin to step down as Chairman and CEO of Warner Bros. Kevin has contributed greatly to the studio's success over the past 25 years and for that we thank him. Kevin acknowledges that his mistakes are inconsistent with the Company's leadership expectations and could impact the Company's ability to execute going forward."
Tsujihara's departure from the AT&T Inc-owned studio follows a March 6 article in the Hollywood Reporter which reports the Warner Bros. chairman offered move role to an actress seeking his help in exchange of sex.
Kevin Tsujihara steps down from Warner Bros. chairman position.
SOURCE: Variety
The report included text messages between Tsujihara and the actress revealing they were involved in a sexual relationship, however, Tsujihara is yet to address his relationship with the actress, whether they had sex or his involvement in helping her career.
Don't miss: Orange is the New Black' Star Made New and Explosive Allegations About Academy Award Winning Mentor
The statement further noted, despite Tsujihara's resignation, he and the company are still working with a third-party law firm to complete an investigation into the alleged misconduct.
Prior to the allegation, Tsujihara was given additional responsibilities and a new title, chairman and CEO of Warner Bros. Entertainment, amid a broader reorganization of WarnerMedia, which also owns CNN.
Also see: R. Kelly Denies Sexual Abuse Allegations in Explosive Interview with "CBS This Morning" co-host Gayle King
Tsujihara was cleared in two previous internal investigations on the same accusations since late 2017. The first was conducted by Time Warner initiated at Tsujihara's request and the second was conducted by AT&T.
Read more: Kevin Spacey Forced To Appear In Court Despite His Request To Skip Hearing
Warner Bros, however, has not disclosed his successor following the resignation.
-->