Khloe Kardashian and Boyfriend Tristan Thompson Relationship Timeline
Published Mon Dec 24 2018 By Jessica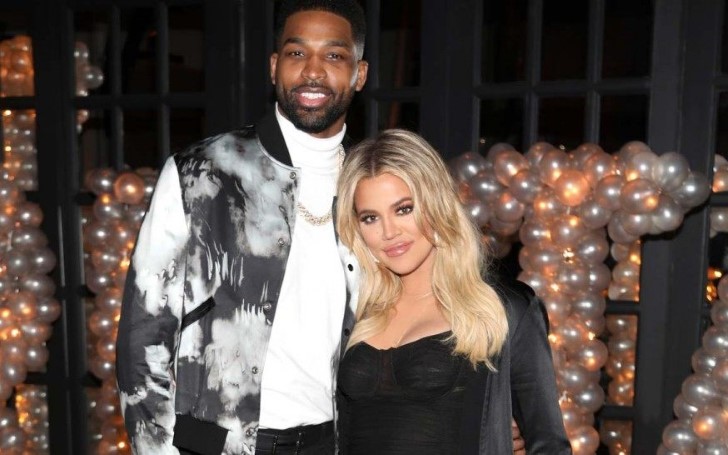 After facing many ups and downs with her love life, Reality TV star Khloe Kardashian is finally content with her current partner NBA player Tristan Thompson, who is also the father of her daughter; True Thompson.
However, Khloe's relationship with current beau has seen quite a few bumps along the road. In particular, when Tris's cheating scandal surfaced through the entire internet. And that too when Khloe was pregnant with their child. But the couple somehow worked their relationship out.
And today, the two is considered one of the happiest couples in Hollywood.
With no further ado, find out about the entire relationship timeline of Khloe and Tristan from the very beginning.
September 2017: Khloe Kardashian Confirms The Dating Rumors With Tristan
Khloe and Tris caught kissing
SOURCE: Khloe's Snapchat
It all started when the couple was reportedly found spending a lot of time together. Likewise, they spent Labor Day weekend in Cabo San Lucas.
Then after in the same month of September 2017, the two attended Kanye West's Saint Pablo tour and party. The two were then caught kissing in pictures making their affair rumors come true.
26th October 2016: Khloe Love Story Rumors Begins When She Posts a Picture On Instagram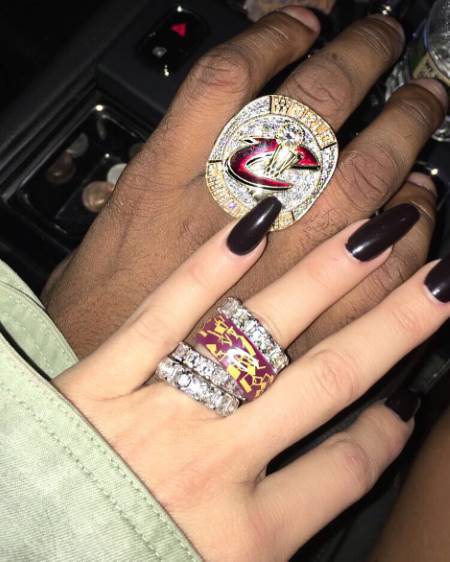 Hand picture of Khloe and Tristan.
SOURCE: Khloe Kardashian Instagram
Khloe hints the fans by sharing a picture of her and Tris hands laying close together on Instagram. The picture basically only included Khloe and Tris's fingers with rings on it.
Khloe didn't mention or tag Tris on it, but the fans still guessed it was Tris' fingers. Moreover, the speculations of them dating were already there as the two were often seen leaving clubs together.
November 2016: Khloe Kardashian on Jimmy Kimmel Live
Khloe on Jimmy Kimmel Live
SOURCE: Jimmy Kimmel Live
Then on November 2016, when Khloe appears on Jimmy Kimmel show, she states that she likes making her routine to visit Cleveland and spend time with her boyfriend.
March 2018: Khloe's Family Meets Tristan
Sister Kim K
on Khloe's relationship
SOURCE: E Online
And finally on March 2018, episodes of where Khloe introduce Tris to her family finally drops on TV. Khloe seems a little nervous but excited too.
You may also like: Khloe Kardashian Proves her Abs in New Calvin Klein post After Welcoming Baby
March 2017: Khloe Kardashian Celebrates Tristan Birthday
Khloe throws a birthday party for boyfriend Tristan's 26th. She even posted a picture of them together with a caption saying "may we forever look at one another like this"
June 2017: Tristan Throws A Birthday party For Khloe
Just as Khloe did for him, Tristan throws a birthday party for her 33rd. Moreover, he posted a picture on his Instagram captioning "Let's continue to build more memories and cherish them with each other. God bless you, I love you"
See too: Cardi B and Offset are Reunited Together in Puerto Rico After Two Weeks of Split
December 2017: Khloe Kardashian Announces On Being Pregnant
By September 2017, rumors of Khloe being pregnant surfaces all over the internet. In December, Khloe finally confirms that she is, in fact, pregnant with Tristan's child on her Instagram by posting her baby bump photo.
January 2018: Khloe Appears on JKL Show
At the beginning of 2018, Khloe opened about how she found about her pregnancy on Jimmy Kimmel.
February 2018: Tristan Posts A Valentine Post
Boy-fee Tristan Thomspon shares a post wishing Khloe a happy Valentine. In the picture posted, Tristan and Khloe can be seen with a peck.
March 2018: Khloe Kardashian & Tristan Thompson celebrates Baby Shower Party
In March 2018, Khloe and Tristan celebrate a baby shower party of their unborn daughter. The pink-themed party which was sponsored by Amazon catches lots of attention from the public.
Also read: Kendall Jenner & Ben Simmons are Spending Their First Christmas Together
May 2018: Khloe Introduces True
On May 12, Khloe finally introduces True to the world on her Instagram. She shares a video of her little girl.
Rumors and Scandals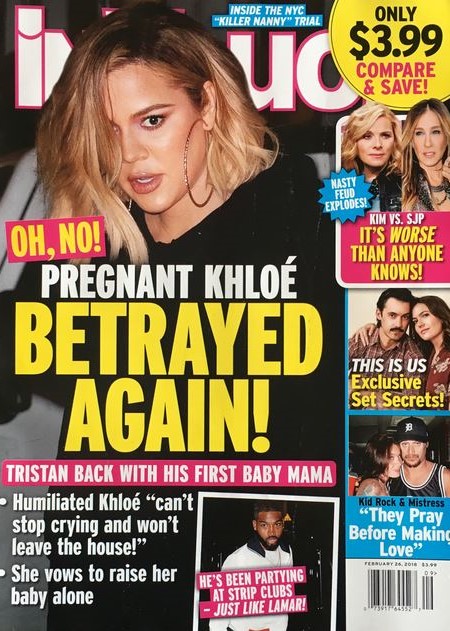 SOURCE: Gossip Cop
On February, there's Tristan's cheating scandal not with one woman, but with two. As per sources, Tristan has her hands over the shoulder of the mysterious girls and acted very flirtatious.
On April 11, rumors of Tristan cheating on Khloe surfaces again just a day before Khloe gives birth to their child; True. Sources revealed that Tristan was found kissing a mysterious woman at a club. However, the two still stays silence over it for months.
See as well: The Belgian Designer Raf Simons is Stepping Down From Calvin Klein
However, On May 8, 2018, Khloe and Tristan are seen together at a movie theater giving proofs that Khloe accepted and forgave Tristan. As per sources, Khloe's family have still not forgiven Tristan.
And by the end of December, Khloe and Tristan are doing completely fine now. No rumors or allegations of Tristan cheating have surfaced so far.
Now, the couple looks happier than ever. Especially for Khloe, on starting a new journey as a mother. It also seems like Tristan is staying faithful and spending a lot of time with his family despite a busy schedule with games and work.
-->