Kendall Jenner & Ben Simmons are Spending Their First Christmas Together
Published Sun Dec 23 2018 By Jessica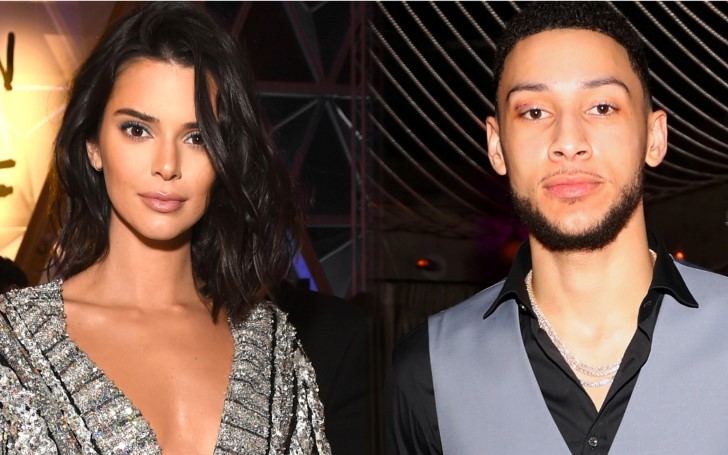 The relationship between Kendall Jenner and Ben Simmons is now officially official as the new couple recently hit Philly mall together for their Christmas shopping.
Supermodel Kendall Jenner and NBA player Ben Simmons may not have confirmed their dating rumors, but the whole fans and the internet know that the fling between them has leveled up. Yes, it's true guys. And the evidence is here too.
Kendall is now officially taken by none other than the handsome NBA player, Ben Simmons. After months of speculations and rumors on their relationship from both of their fans, we can now finally say that Kendall and Ben are boyfriend-girlfriend.
Kendall Jenner and Ben Simmons shopping at Philly
SOURCE: KendaIIJennerCR
The two were recently spotted shopping together for Christmas on 21st December at a mall in Philadelphia. Kendall, 23 and Ben 22 looked pretty much like a couple whilst buying their groceries.
Also read: Audrina Patridge is Officially Divorced From Corey Bohan After One Year of Filing Her Separation
In the pictures taken of the pair, Jenner can be seen wearing a big black hoodie sweatshirt followed by a pair of camo print pant. Whereas, Simmons is seen wearing a white hoodie to match his date.
It is also revealed that Kendall was drinking a smoothie whilst shopping and carried some tubs of pineapple. However, one insider in the mall revealed that the pair only purchased snack items and didn't shop much.
SOURCE: terezowens
And in another picture inside the mall, Ben is seen buying Kendall a big teddy bear.
Aww, the fact that they're still in their crush stage.
You may also like: Anthony McPartlin is Back and Will Join Britain's Got Talent Production Meetings
Other than that, as per various sources, Kendall who was recently scandalized for going Braless and Flashing Her Nipple On The Red Carpet At British Fashion Awards has now even met Ben's mom.
This also further hints that Ben and Kendall are going serious with their relationship.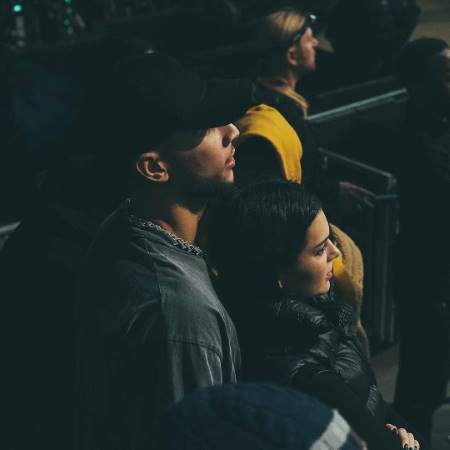 Kendall and Ben at Travis Scott's concert
SOURCE:
ilivebendall
Besides their recent Christmas shopping in Philly, the new Hollywood couple has been spotted together a lot lately in public. Both Kendall and Ben recently attended Travis Scott's AstroWorld tour concert, that too in Philadelphia.
Read too: Actress Hong Soo Hyun and Rapper Microdot Separated After Several Months of Dating
As a matter of fact, the fans have even already shipped their name calling them Bendall.
So, now the new lovebirds are set to spend their first Christmas together - we hope we can get a few glimpses of it.
-->