Khloe Kardashian Hits Out At Fan Over Instagram 'Photoshop Fail'
Published Tue Apr 30 2019 By Chester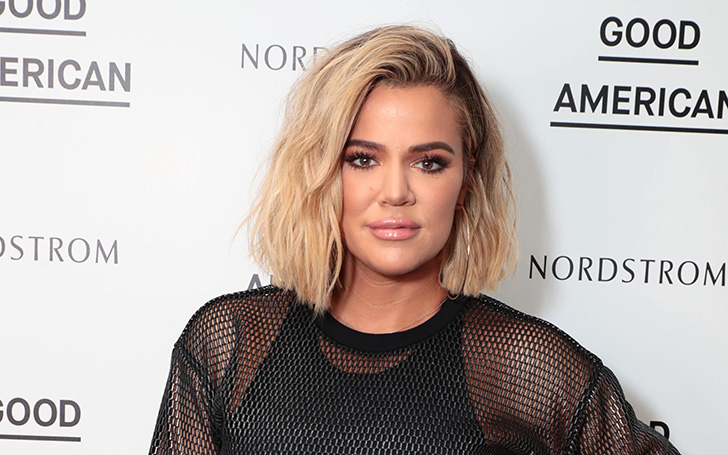 Reality star Khloe Kardashian faces backlash from fans and followers, criticizing her for bulky makeup and photoshopped snaps.
Keeping Up with the Kardashian star Khloe Kardashian is often known for her seducing beauty and fascinating outfits.
Khloe often posts a photo of her wearing different outfits and makeups which are also an inspiration to many of her huge fanbase of 92.2 million. However, some pricky fans are always then precisely many when you have such an enormous fan base.
Well, same goes with the 33-years-old star as many of her social media followers have accused or pointed Khloe for her excessive makeup uses and photoshop in images.
Check out: Khloe Kardashian and Boyfriend Tristan Thompson Relationship Timeline
Viewers pointed out various unnatural changes that made them leave with different comments and backlash to Khloe. Check it out.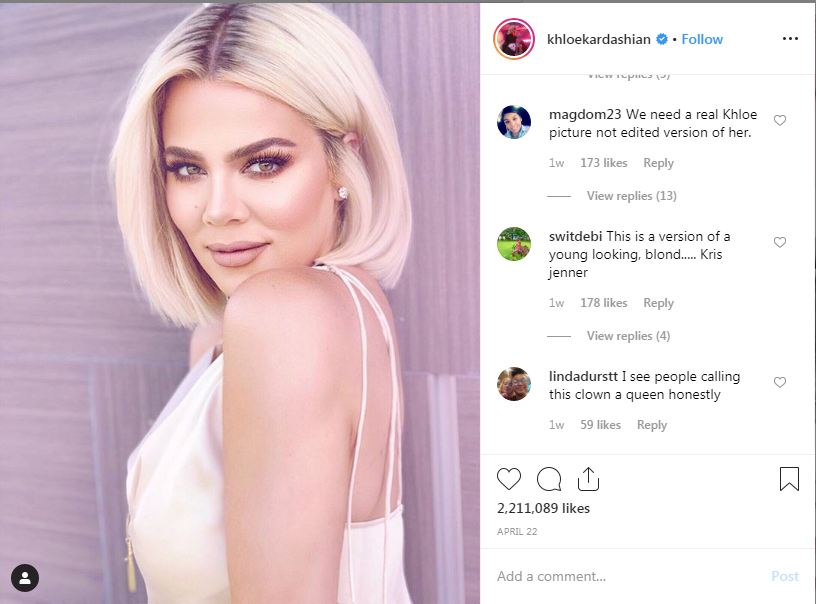 Khloe shared the picture on April 22 on Easter day.

SOURCE: Khloe Instagram
Most of the criticisms were related to Khloe's mole as she used to hide it with her makeup.
Some pricky fans are on her nerves, seems like some of Khloe followers are just there to criticize her rather than complement.
You may like: Kylie Jenner Rumoured To Be Strongly Considering Quitting 'Keeping Up with the Kardashians'
Interestingly some of the feedbacks seemed true at points.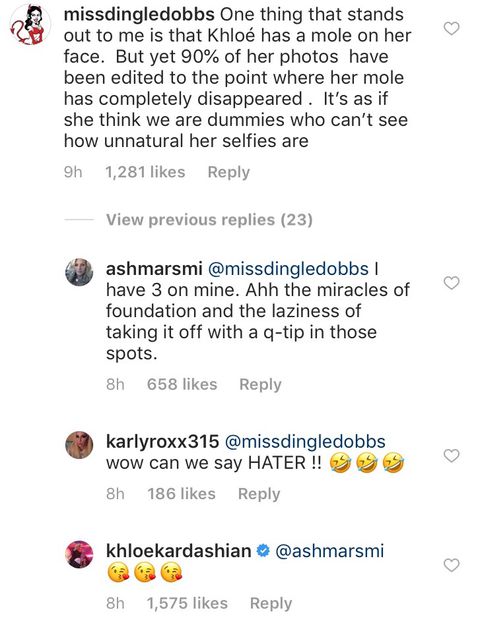 Some carpers commenting on Khloe's post.
SOURCE: Khloe's Instagram
One spiky fan commented on the reality star snap writing 'eyes look too far pulled back', to which Khloe replied with the ultimate clap back: "now my eyes are pulled back? Lol, oh man… you guys are really reaching. But sure, whatever you want to believe. I'm good with whatever babe. Much love sent your way."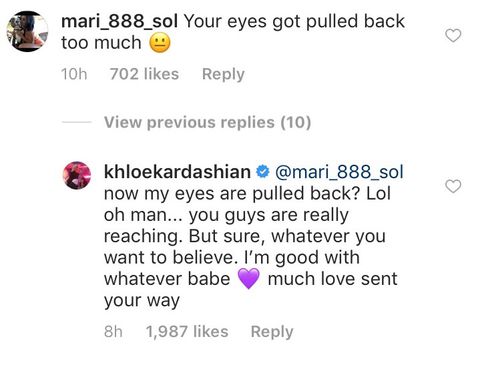 Well, it's definately hard to keep up and satisfy such a hefty amount of fans and followers as we know people notice too much precisely when it comes to huge celebrities.
Recommended: Fans on Social Media Are Turning An Old Khloe Kardashian Tweet Into A Savage Meme
They often scratch details and are concerned about the smallest details resulting in various feedbacks, criticism, and admiration. So guys what are your perception towards Khloe's makeup and photoshops images. Well extending it to a certain limit is negotiable.
-->