Kim Kardashian Visits the White House; What was the Purpose of her Visit?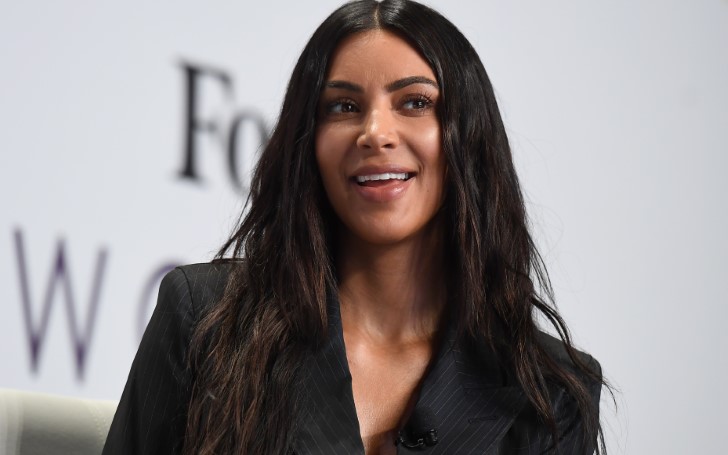 Kim Kardashian taking a stand to fight unemployment of former inmates.
Kim Kardashian West along with President Donald Trump has come with an idea to help fight unemployment in former inmates. The unemployment rate for former inmates is very high and Kim's idea is to overcome barriers for their employment opportunities.
The idea is very basic, yet, very important which can greatly benefit in the life of former inmates. The TV personality is partnering with ride-share giant 'Lyft' in hope that will provide formerly imprisoned people with gift cards for transportation to jobs interview and all other commutes.
Kim Kardashian West advises Donald Trump on US domestic policy in the White House meet.
Source: Express
Kim announced the program on Thursday at a White House event and promoting giving a second chance to former inmates.
See Also: Start with All the Theories as Stranger Things Reveals Episode Titles and Synopsis for the Upcoming Season 3

During the event, the American TV personality said that everyone wants a safe community and by giving this opportunity and support to former inmates, it will lead a safer community.
After the huge success of Trump's First Step Act which was to reduce sentences for non-violent drug offenders, this second-chance hiring initiative was introduced.
Kardashian West added that she talked with several others who were released due to the First Step Act. The TV personality said she was inspired to come up with this idea after hearing the problems and hurdles the former inmates faced during new job opportunities.
Read Also: Kimora Lee Simons Relaunches her Seminal Fashion Brand Baby Phat; Forever 21 Teased the Return

The reasons seem very fair to come up with such ideas as uneployment rates for former imprisoned are incredibly high and face a huge problem during the transition period into civilian life.
Kim Kardashian meets with White House officials to discuss prison sentence reform.
Source: The Sun
The unemployment rate for the five million former inmates in the US was 27 percent according to a 2018 Prison Policy Initiative report.
Recommended: Adam Lambert Says Discussing His Mental Health Issues Made Him Feel More Connected To His Fans

However, both Trump and Kim Kardashian did not offer much detail about the ride-share program but Trump said steps like these will help make communities safer and a stronger workforce which will help in the economy of the country.
-->