Check Out the Wardrobe Collection of Kim Kardashian
Published Mon May 11 2020 By Chester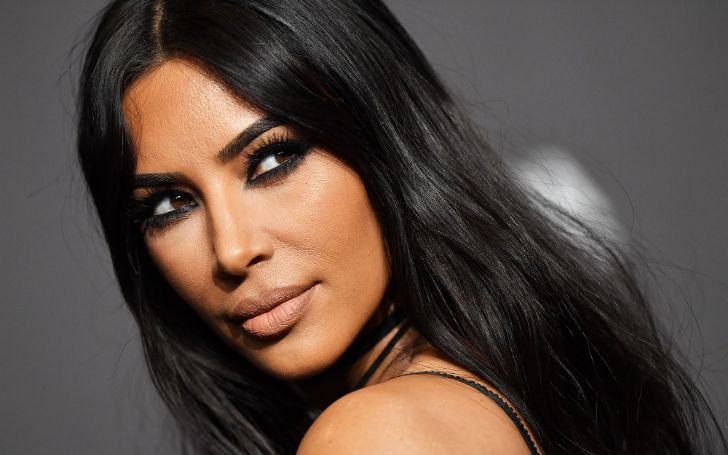 Check out the wardrobe collection of voguish model & fashion influencer Kim Kardashian.
Kardashians sisters are known for their beauty and unique fashion sense; any style they optates turns out to be a trend and if you guys are heading forward to look stylish and trendy then understanding and seeking some idea from the way she simply the best idea.
Since we've already covered the wardrobe of the Keeping Up With the Kardashian stars Kylie Jenner and Kendall Jenner wardrobe collection, here, we present you with the stylish yet envying fashion style of another trendy star Kim Kardashian.
Kim Kardashian Wardrobe Collection
So here we present you some of the best dress by Kim which has not stopped fans and followers to forage which dress was she actually on. Stating with,
Kim Black 2019 amfAR New York Gala Dress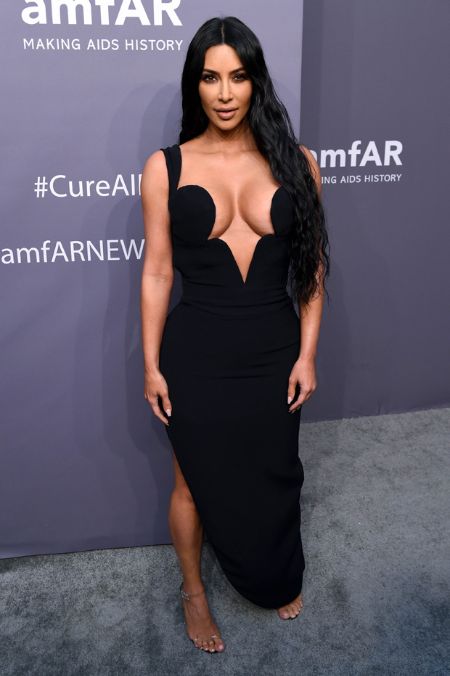 Black describes one's best personality, as it's dark and the vice versa rote to all colors.
Image Source: amfAR
Kim seemed fire wearing the dress and its a no brainer that she caught everyone's eyes while attending th 2019 amfAR. The slit cut gown is even considered as one of the sexy yet unique dresses ever worn by the glamour queen.
The good part is, you can actually buy the dress and it's available at a price of $160. (Buy here). If you are looking for a little closed-chest designed in a V-cut neck then here's a $19 long sleeve gown by FANYEAH women clothing in Amazon.
Black Deep V-Neck Form Fitting Evening Dress Back
Dress Highlight: Skit cut and unique v-cut heart design.
Image Source: amfAR
Coming on the feature of the gown, its shares a sleeveless v-cut heart design on the front and braless with edgy cut design on the back, completely making you the highest in the room. The dress is enhanced with a side skit cut design leg design, which just adds more sexiness.
Find Out: Kylie Jenner Best Friend and Fashion Model StassieBaby Wardrobe Collection
She completed the looks with some nude makeup from her own makeup line KKW Beauty and a stylish heel, which we've covered below.
Just Nothing' Illusion Red Mule Heels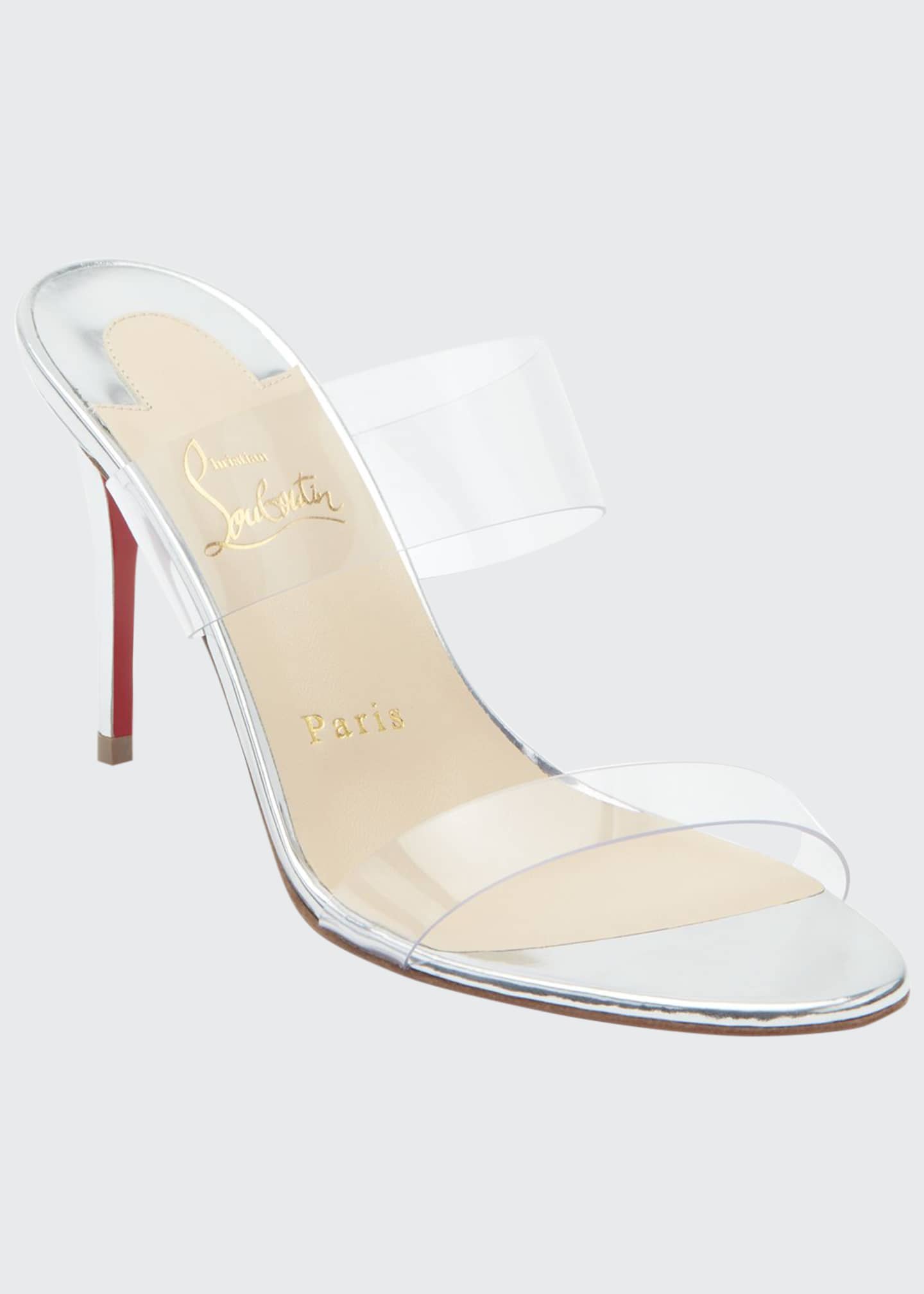 The heels have eyes.
Image Source: CL collection
Kim rocked the look with designer Christian Louboutin 'Just Nothing' Illusion Red Mule Sandals which is available at the of $675.(Buy here) Too expensive hold on as you can buy a similar type of cheap version here at $45 (Buy).
Kim Kardashian Cut Out Pink Dress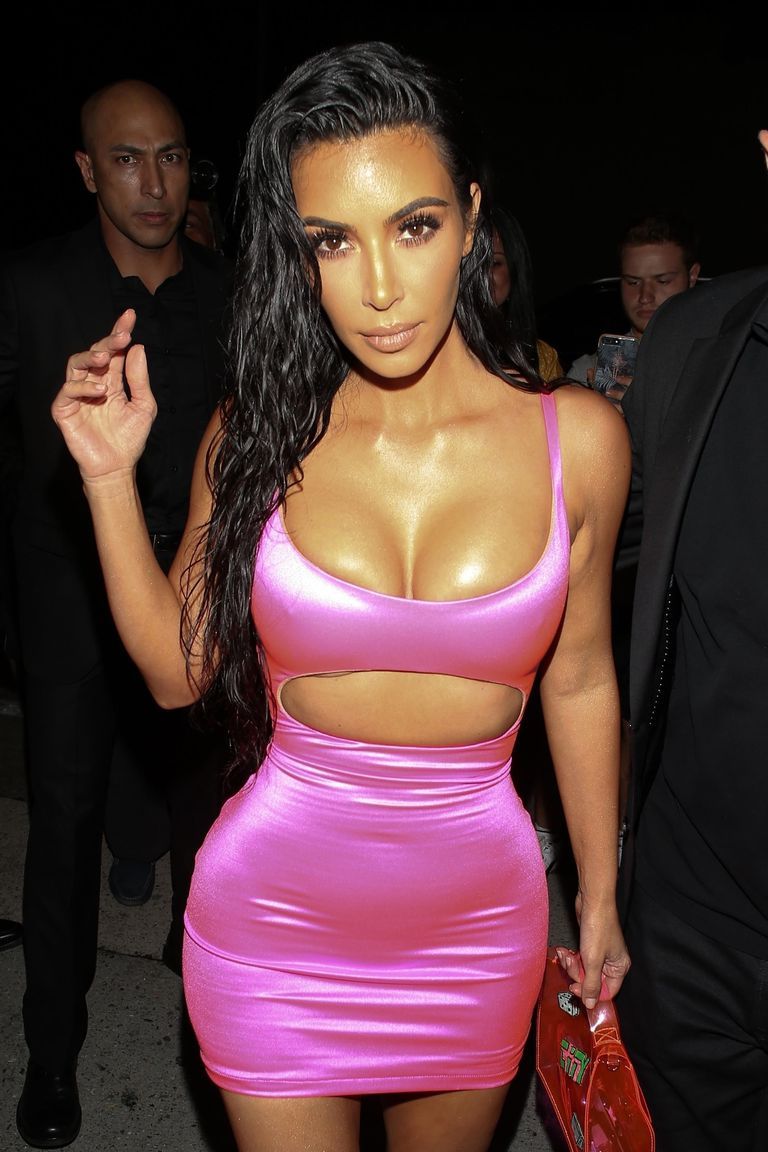 Barbie Doll Vibes.
Image Source:
Kim initially slew the dress wearing a cutout skirt on Kylie's 21st birthday. The dress then made a new trend to fashion as since she opted it has only been making headlines.
The skin-tight skirt features bralet design attached to a skirt with neon pink color. You can wear a dress for a party, get together and even on dates.
Think pink in a cut-out dress like Kim's
Dress Feature: Mutable, from parties to casualties - Kim proved it.
Image Source: Daily Mail
Kim again slew the dress wearing on NYC street with Yeezy. The pink cutout mini-dress. Another dress features a full crop neck design and she slew the dress with bodycon.
Check Out: A Tour at Stunning Model and Voguish Fashion Influencer Alexis Ren Wardrobe
Coming at the price of the dress, the dress is available at the price of $199.99. (Buy Here) and you can check it on Amazon. And buy the super comfy Yeezy at $1,978. (Buy here)
Kim Kardashian Gold Dress
24k magic in the air.
Image Source: Getty
One of the best dress by Kim, the gold rudge mini dress is best to wear on ceremonies, parties, or on any special occasion.
The body fit dress features a shiny outlook on which makes you unique compared to the rest attire. Having such a unique dress in your wardrobe is fascinating.
Gold Dress Side View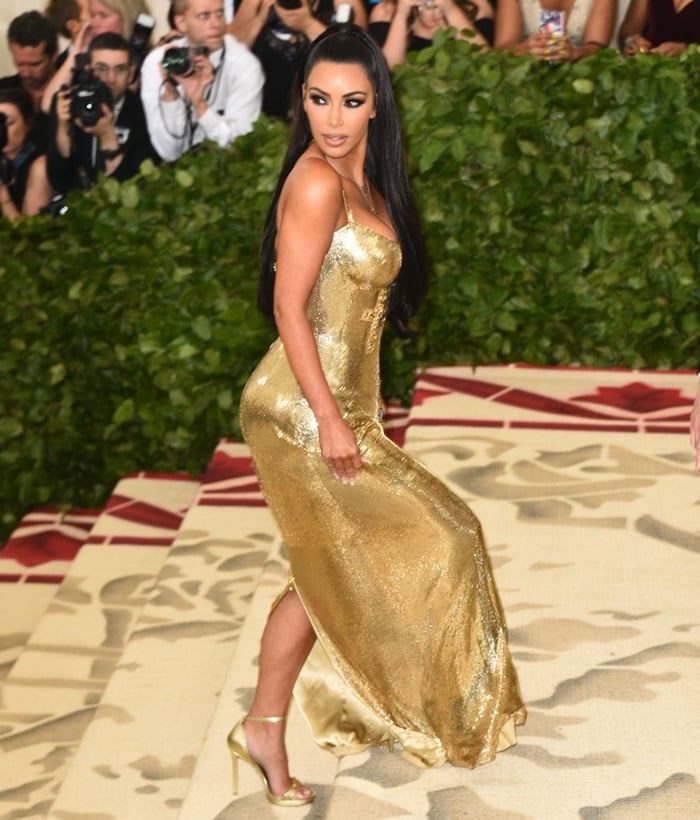 The dress features left skit cut with love type neck design. You can accessorize with a matching heel and some nice cut necklace.
Don't Miss: Kylie Jenner Best Friend and Fashion Model StassieBaby Wardrobe Collection
The dress is quite expensive compared to others, however, we have brought you in an affordable price of only $20.(Buy Here)
Kim Kardashian Givenchy Wedding Dress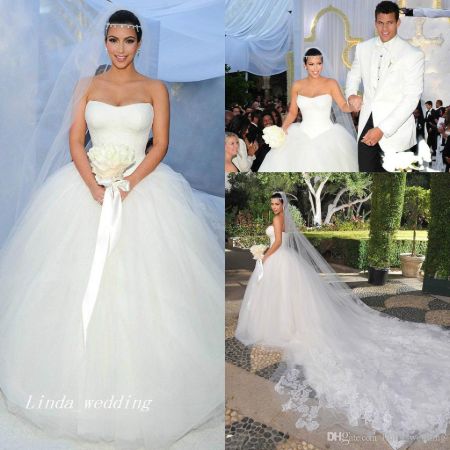 Kim and Kanye West shared the vows of togetherness on May 24, 2014.
Image Source: The Knot
After a long speculation where Kim made made is 'one of a kind' beautiful wedding dress, well, the special attire was designed by her BFF, Riccardo Tisci.
For those who are unfamiliar with the fashionista, she is the creative director of Givenchy. And coming to the bridal dress is from Kim's Givenchy Haute Couture which features white lace gown with sheer paneling and cutouts.
Coming on the bodice part of the wedding gown is designed with sleeveless heart cut, with long sheer overlay. And a beautiful long white net veil just added extra charm to it. The dress is available at the Knot at around $2500. (Buy here). Besides Kim's there are also lot of other designs you can try out.
We hope you enjoyed the article, stay tuned to find more Celebrity Wardrobe collection only on Glamour Fame.
-->