Kim Zolciak-Biermann Unfazed By Criticisms as She Defends Her Parenting and Addresses Family Drama
Published Tue Mar 26 2019 By Tess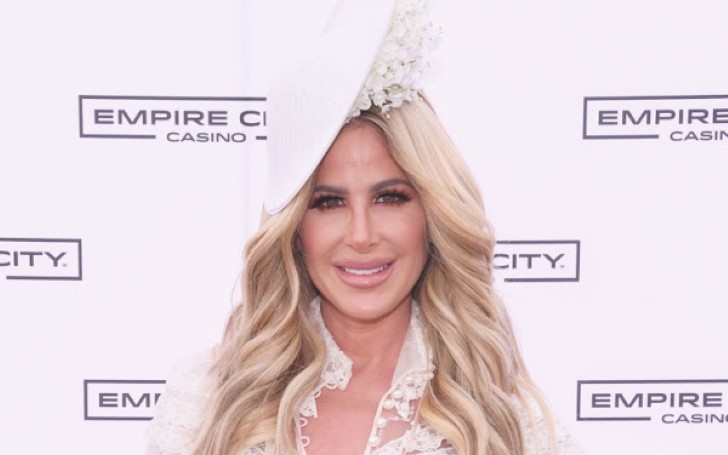 Kim Zolciak-Biermann unaffected by criticisms defends her parenting while appearing on a live show.
The Real Housewives alum Kim Zolciak-Biermann is a constant subject of criticisms and commentary from fans and viewers regarding her lifestyle and parenting.
On a recent episode of Don't Be Tardy, Kim's own brother commented on some of her kids' behavior. Kim and her daughters are obsessed with their cosmetic enhancements and are being constantly criticized for it. However, the ladies don't seem too bothered by the chatter.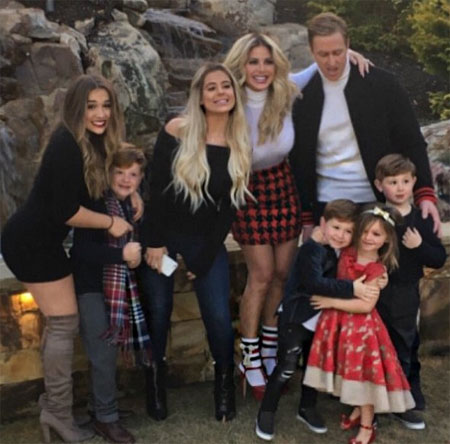 Kim Zolciak-Biermann defends her parenting.

SOURCE: Daily Mail
While appearing on Watch What Happens Live with Andy Cohen, on Sunday, Kim defended her kids and her parenting when a caller noting Kim gets a lot of feedback and suggestions from a lot of people asked about her advice to the people who advise her on parenting and suggest how to raise her children.
Read more: Kate Hudson Reveals Her 'Genderless' Approach To Parenting
Kim clarified she doesn't read feedback while stating " I feel like I'm a really good mom. I definitely think there's no — I mean we all make mistakes, and we all learn as we go, but I'm very proud of all of my children. I think I'm a really good mom, and nobody can really take that."
Later, the reality show star also responded to the question inquiring if she was offended by her brother's comments about her daughter Brielle Biermann's career choices.
The proud mom went ahead to defend her oldest daughter Brielle's career choice.
"I don't think he can relate to kind of Brielle and her Instagram world and kind of how successful she's become and been."
While Kim addresses her parenting defending her kids' career choices her relationship with her parents however is not satisfactory.
Read more: 'The Real Housewives of Beverly Hills' Star Lisa Vanderpump says Brother's Suicide was Unintentional
Earlier, on Friday's episode of Bravo's Don't Be Tardy, Kim let viewers know her relationship with her parents is rather cold than satisfactory.
The Bravo model revealed: "I don't talk to my parents. But I talk to my brother and no, my brother doesn't talk to them either … so that was comforting to find that out."
Don't miss: Best Parenting Quotes From Bradley Cooper and Irina Shayk
Meanwhile, Kim praises her husband Kroy Biermann's parents stating they're "great people".
The season 7 for Don't Be Tardy airs on Bravo at 9 pm ET/PT.
-->