Facts about 'Kimberly's Simply Southern' Star Kimberly Schlapman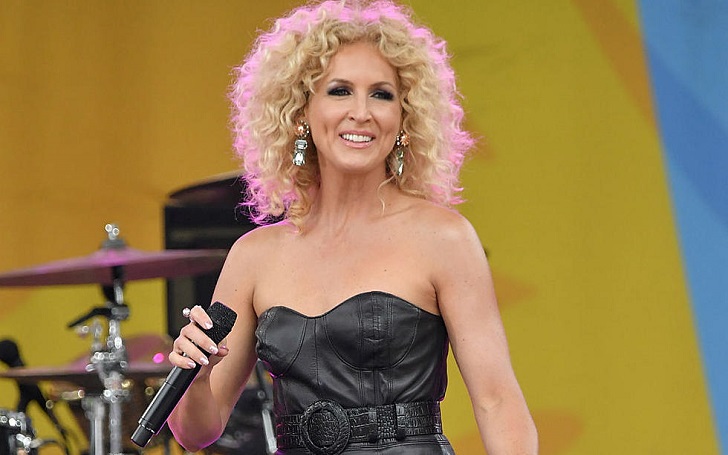 Kimberly Schlapman, the go-getter, best known as a singer in the American country group 'Little Big Town' and a host for her unique show, 'Kimberly's Simply Southern'. Follow the article to know more facts about the fantastic lady.
Kimberly's Education and Childhood
Little Kimberly Schlapman was born on October 15, 1969, in Cornelia, Georgia and shares a sibling named Paula James. As a child, she was highly competitive and took part in many junior high talent shows while singing in the church as well.
Little Big Town's Kimberly, rocking the country side look.
Source: Delish
In order to attend Samford University, the American-born moved to Birmingham, Alabama, where she met her band member Karen Fairchild.
Helped Found 'Little Big Town'
Kimberly initially helped found 'Little Big Town' in 1998. With Jimi Westbrook, Phillip Sweet, and her college friend, Karen Fairchild. The country musician's won the '2015 ACM Award for Vocal Group of the Year'.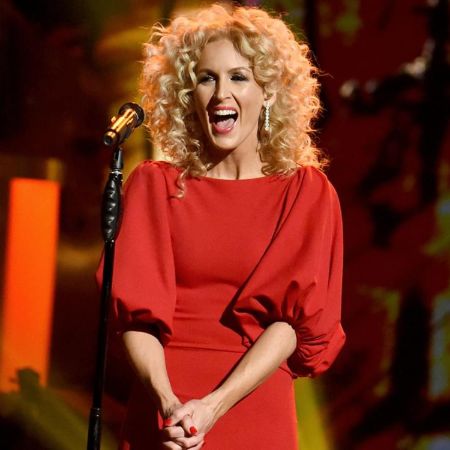 The mother-of-two, Kim surely doesn't look much like it.
Source: Newcountry963
The musicians have burned up country charts with hit songs like, 'Girl Crush,' 'Better Man,' 'Day Drinking,' 'Life in a Northern Town' 'Tornado,' 'Boondocks' 'Little White Church,' 'Your side of the bed' and many more.
More about 'Little Big Town'
The country band that quickly escalated to be most-loved started their journey from 1998 to the present time are still going stronger than ever.
Their music style relies heavily on four-part vocal harmonies, with all four members alternating as lead vocalists. So, unlike other vocal groups, they don't have any special lead vocalist.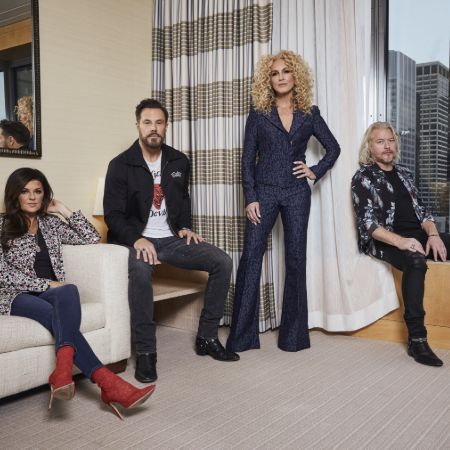 The group-of-four, Jimi Westbrook, Phillip Sweet, Kimberly Schlapman and Karen Fairchild.
Source: Apnews
The group-of-four has signed record labels with Mercury Nashville, Monument Equity, and Capitol Nashville.
Here's Something Else: Things you need to know about Kimberly's another bandmate Jimi Westbrook. Details of his wife.
Also famous for their tours, they have gone on to perform in tours with headlines like 'The Reason Why Tour,' 'Tornado Tour,' 'Pain killer Tour,' 'The Breakers Tour,' & 'The Nightfall Tour.'
Previously Married To Steven Roads
The singer was previously married to Steven Roads, born in Alexandria on November 26, 1963. Steve was Little Big Town's lawyer as well as an entrepreneur who successfully founded 'tapendinto.com' while also being an investor and co-manager at Hallmark Direction Co.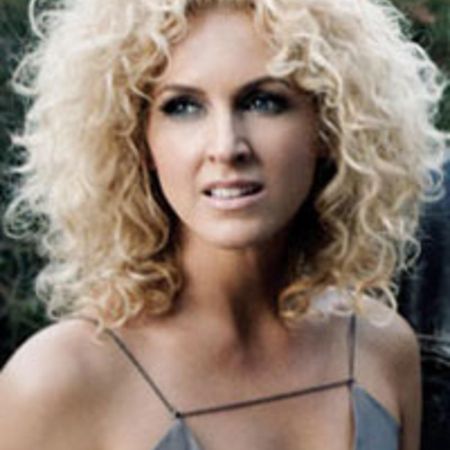 Kimberly's ex-husband was a businessman and a lawyer.
Roads died from a heart attack on April 06, 2005, when Kim was out on tour with the band.
Married to Stephen Schlapman After Death of First Husband
The famous artist was utterly devastated after the death of her then-husband, Steve. But love does find its ways.
12th Anniversary of Steve and Kimberly.
Source: Instagram
As of now, Kim has moved on and has been married to Stephen Schlapman for more than a decade. They share two lovely children, Daisy Pearl and Dolly Grace, who they adopted in 2017.
Took to Her Passion for Making Simple, Home-Cooked Recipes into a Career.
After having a successful career in music, the mother-of-two moved toward exploring her passion for making simple home-cooked recipes.
You may also like:Top 5 Facts About Swedish Singer Marie Fredriksson
The band member runs the famous The Great American Country series 'Kimberly's Simply Southern', a unique one-of-a-kind show, where Schlapman hops off on a tour bus to discover America's best local foods and ingredients.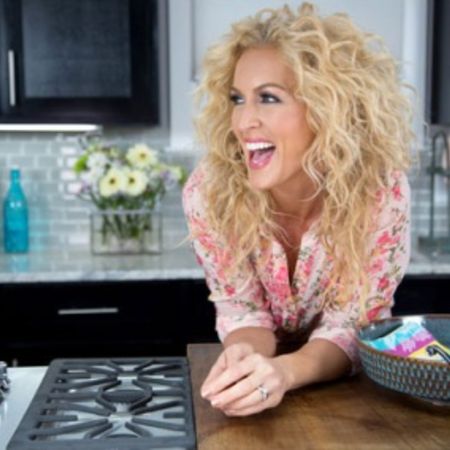 The ever blossoming smile of Kim, on her show 'Kimberly's Simply Southern'.
Source: SoundsLikeNashville
After exploring, host Kim comes back to her Nashville kitchen with the newly-gained knowledge. The foodie makes up traditional family recipes like Pulled pork sandwiches, Deviled egg potato salad, and numerous more.
Stay tuned to Glamour Fame for interesting news related to Entertainment, Lifestyle, Beauty.
-->