Kinsey Wolanski Looks Smoking Hot In A Strapless Red Top Displaying Plenty Of Cleavage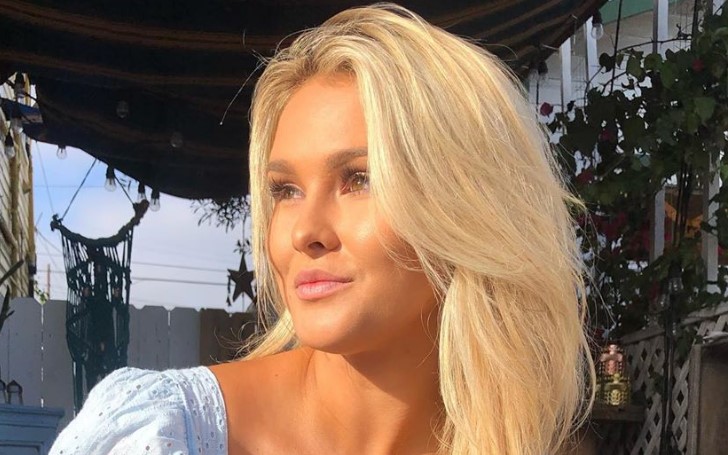 People are going crazy over Kinsey Wolanski's new post where she is clad in red strapless top displaying plenty of cleavage.
Kinsey Wolanski needs no introduction and no more need to be associated with her boyfriend, Vitaly Zdorovetskiy, who are dating since 2018, to introduce to someone new.
The 22-year-model is more popular on social media platforms compared to Vitaly Uncensored's mastermind.
The Instagram model, or should we say Champions league final pitch invader, Kinsey has amassed 3.3 million followers on Instagram.
The model never fails to amaze her 3-something million fans, as she keeps her followers updated and moreover, she posts pictures which are more than enough to pierce the heart of many.
Kinsey recently took to her Instagram and posted a rather chic picture of herself, where she is seen wearing a red strapless top, and fans are going crazy for it.
Wolanski announced her new post on her Instagram story, where she is wearing the same outfit and, also mention she will be reading the comments.
Well, that was enough for fans to bombard the post with comments, which ranged from cute to descent to downright sleazy.
We can understand, people could not hold their feelings, but who would after seeing such racks! Okay, we need to control, we don't want to move to sleazy category.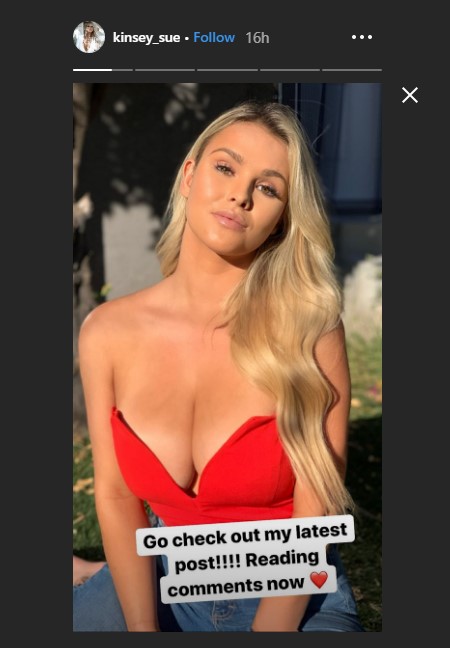 But seriously, Kinsey looked like a goddess, and with those enormous... Uh-hmm, Wolanski stole many hearts.
But, of course, fans had their say too, as one fan wrote, "can u reply on my comment ❤️❤️ today is my birthday."
Such a lovely comment, right? Well, just wait for it. Another fan wrote, "What size your tits?"
It is disgusting and hilarious at the same time, how can people come up with such creative comments! Yes, it's sarcasm.
Some fans came up with some confessions as well, as one wrote, "If you reply this comment I'll kiss my crush, and I've been wanting to do for 4 years."
Brother, you need to wake up, who waits for four years? Seriously people need some reality check.
Anyways, one fan made a good point and mentioned Kinsey's promise, 'I heard you comment back to you're fans Bc you love them."
Though Kinsey promised she would reply to her fans comments, we did not see a single comment she has responded to. Fans are going crazy over Wolanski's latest picture, comments are piling up and guess, the 22-year-model won't be able to reply to any comment.
The photo posted 17 hours ago has amassed 358K likes and 3,637 comments. This shows how much fans are crazy over Kinsey, more than any other Instagram celebrities.
-->