Kirk Douglas's Married Life - Who Was His Second Wife?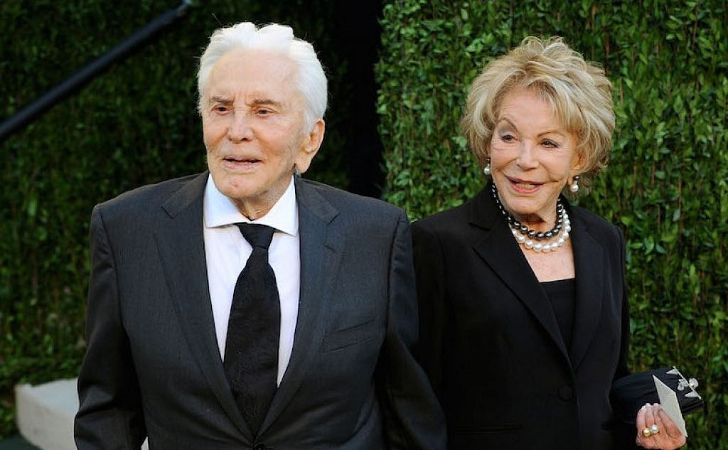 Kirk Douglas's Married Life And more: All Details Here!
Kirk Douglas was a first-generation American actor, producer, and director, who started from the bottom and worked himself up to become a Hollywood icon in the 1950s.
Born to Jewish immigrants, on December 9, 1916, in Amsterdam, New York. Kirk was born Issur Danielovitch, a Jewish name, which he later changed himself.
Douglas made his film debut with "The strange love of Martha", which made him an audience favorite. The star would go on to appear in blockbusters and oscar-nominated movies in later stages of his career.
You May Like: Who Is Donnie Jeffcoat's Wife? Details Of His Relationship Status And Dating History!
Kirk mostly portrayed a cocky, narcissistic, and intense personality in most of his films, and people loved him for that. Reflecting on his roles, Kirk said "I've made a career of playing sons-of-bitches," Kirk's journey in Hollywood from a humble beginning and his married life is a must know.
Kirk Douglas's Married Life
Kirk described himself as a repulsive person. He'd say "I am probably the most disliked person in Hollywood, and I feel good about it." As good he was in his roles and art, he, unfortunately, lived with a scrappy reputation in Hollywood.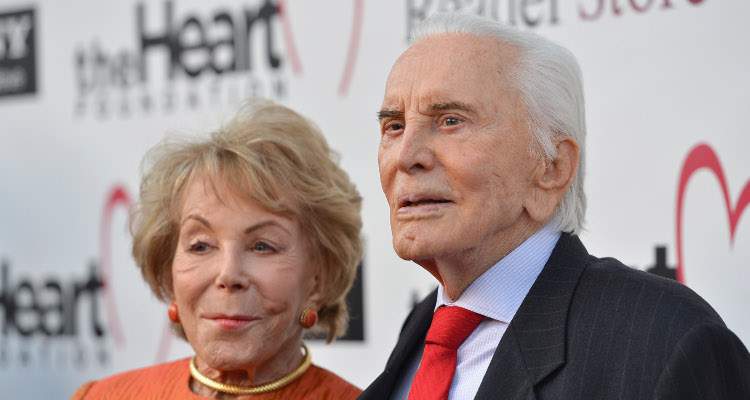 Kirk Douglas was an acclaimed actor, producer, director, author, and philanthropist. Photo Source: Earthnecklace
His open contempt for Hollywood was probably the reason he never got his due accolades there. The star married twice in his 103 years of a lifetime but wasn't known as a loyal husband.
You may like: Annabel Bowlen's Married Life With Late Husband Pat Bowlen
Kirk married his first wife Diana Dill on November 2, 1943, they shared two kids together, Michael and Joel. Their marriage ended in 1951, shortly after their split, Kirk's fateful encounter with his second wife took place.
Kirk Douglas's Second Wife
Kirk met his second wife Anne Buydens, a producer in Paris in 1953. His marriage with Anne lasted 6 decades.
Related: Kirk Douglas Leaves Most of His $61 Million Wealth to Charity but None for Son Michael
Kirk and Anne in their book "Kirk and Anne: letters of love, laughter, and a lifetime in Hollywood", in which the couple shared their years of love letter they sent to each other.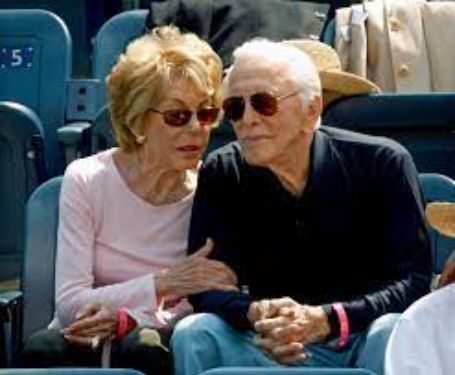 Kirk Douglas was married to his second wife Anne Buydens for 60 years.
Photo Source: The Sun
By the time Kirk met Buydens, he was already a superstar, and Buydens on the other hand had fled from Germany to escape the Nazis and had started her career in films as a subtitles translator.
The couple got married on May 29, 1954. They had two sons Peter, a producer, and Eric, who died an untimely death.
The couple in their book shared their years of passion and fights, revealing the ugly and pretty sides of marriage. Their marriage had lasted decades because Anne was loyal enough to compromise for the sake of her family it seems.
The book speaks clearly and unabashedly of Kirk's infidelity with many actresses. Anne too like an old-age wife had lived with it. Anne writes "As a European, I understood it was unrealistic to expect total fidelity in a marriage."
Check Out: Gareth Bale Eyes A Real Madrid Return After Loan Spell With Spurs
The couple nonetheless stood the test of time, suffered unimaginable loss, and yet stood through it. Kirk always spoke openly about his vices and was all praise and love for his wife Anne in his interviews, the couple renewed their vows for their 50th anniversary and held a big wedding they'd always wanted.
Kirk Douglas Died At 103
Kirk Douglas left the world on February 5, 2020, at aged 103. He left as one of the last surviving faces of Hollywood's golden age. He had started in the industry with nothing and left as an iconic star, author, and philanthropist.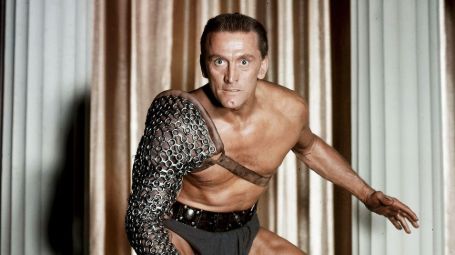 Kirk Douglas left his $50 million fortune for the "Douglas Foundation"
Photo Source: Vox
Kirk is now survived by his widow Anne Buydens and his four sons. Kirk reportedly left his $50 million fortune for "Douglas foundation" a private philanthropic institution founded by him and his wife that aims to help the needy.
For more information and news on your favorite stars, stay connected to Glamourfame.
-->