Kylie Jenner Has Hit Back At Claims She Bragged About Her Wealth
Published Wed Jun 26 2019 By Jessica
Kylie Jenner dismisses a claim that she bragged about her billion dollar wealth.
Forbes' self-made youngest billionaire, Kylie Jenner is tired like really tired that she decided to hit back at a news outlet that claimed she bragged her about billion dollar wealth to Alex Rodriguez.
Hollywood news outlet, People recently published a piece writing that the former baseball star opened up about the dinner he shared with the Kar-Jenners at the 2019 Met Gala last month.
The outlet went on to add that Rodriguez who is engaged to singer Jennifer Lopez revealed that most of the event included Jenner talking about her wealth.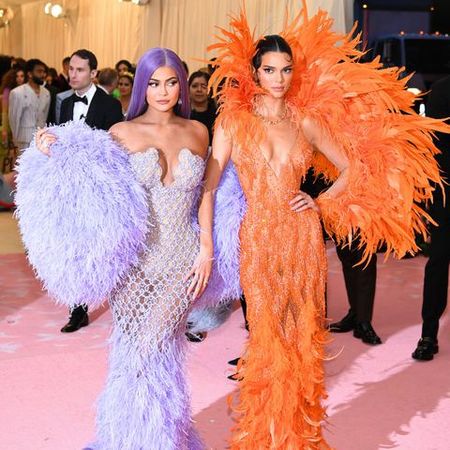 Besides her wealth, Kylie allegedly also talked about Instagram and her lipstick.
What?
The 'Keeping Up with the Kardashians' star, however, took to Twitter to deny the news insisting she never bragged about her wealth.
In her words, she quoted the People and said: "Umm no I didn't. We only spoke about Game of Thrones" with adding a face palm emoji.
The former New York Yankees player, however, appeared to be glad to share the company of Jenner and her sisters at the dinner table.

Agreeing with Jenner, Rodriguez wrote: "OMG that's right @KylieJenner!! It was me talking about you and your makeup line and how much my girls love you. #GOT #respect #alllove"
Following the surface of the tweets, fans of the reality star praised Jenner for defending her, as one of them wrote: "yes girly stick up for yourself!"

Whilst another said: "killing with kindness the people who don't mind their own business, i love it"

A third person added: "Doesn't even sound like something she would say. I don't know her personally but I never see her bragging about it on social media."
Also see: Jenelle Evans Heads Back to Court And Begs Daughter To "Come Home"
According to Forbes, Kylie Jenner is the youngest self-made billionaire with the majority of her wealth being accumulated from her beauty line, Kylie Cosmetics, Jenner founded in 2015.

Kylie is dating boyfriend Travis Scott, the father of her one-year-old daughter, Stormi Webster.
-->