Kylie Jenner Reckons None Of The Fans Could Handle Her Hectic Life!
Published Thu Jun 06 2019 By David
Kylie Jenner to fans: none of you could handle my hectic life!
People can either envy or get inspired by what Kylie Jenner has achieved over a short span of time. Kylie sure has a lot on her plate.
As the world's youngest self-made billionaire, Kylie is so much more than just a Gen-Z social media icon; she's a mom, a mogul, and a one-woman empire.
The youngest of Jenner is a reality star, a CEO, and a role model to millions.
Kylie Jenner says none of her fans could handle her life.
It's enough to make you wonder how Kylie could possibly have the energy and time to wear so many caps over the course of a single day.
Also Read: Youngest Self-Made Billionaire Kylie Jenner Is Not Afraid To Show Off Her Wealth
Fortunately, Stormi's mother is now offering us a look at her daily life with a lengthy video she shot herself.
Amusingly, Kylie is so busy she presumably wouldn't have time to watch this entire 20-minute clip.
Recommended: Kylie Jenner Brings Back Early 2000s Nostalgia By Wearing Her Hair In Layers And Side Bangs
Nevertheless, here are some highlights representing just one of her busy days:
Kylie's day begins at 6 am the point at which she's awakened by a fussy Stormi.
By then, Stormi heads off for a trip to a ranch with her cousins.
You can basically hear the mom-shamers outfitting and getting ready to bash Kylie for pawning Stormi off on relatives so she can attend to her business adventures.
By early evening, however, mother and her little girl are reunited at Kylie's offices.
"It's hard to manage mom life and work life sometimes," Kylie tells the camera.
You May Also Like: Kylie Skin Care Line: Kylie Jenner Gets Slammed By YouTube Stars Jeffree Star And Shane Dawson
"So that's why I made her a bedroom here so she can be with me and still have fun."
Up at 6, an entire day of meetings, and pursuing a 1-year-old throughout the day?
Without a doubt, Kylie must be exhausted out and ready for bed immediately after dinner. But life isn't just so for the billionaires.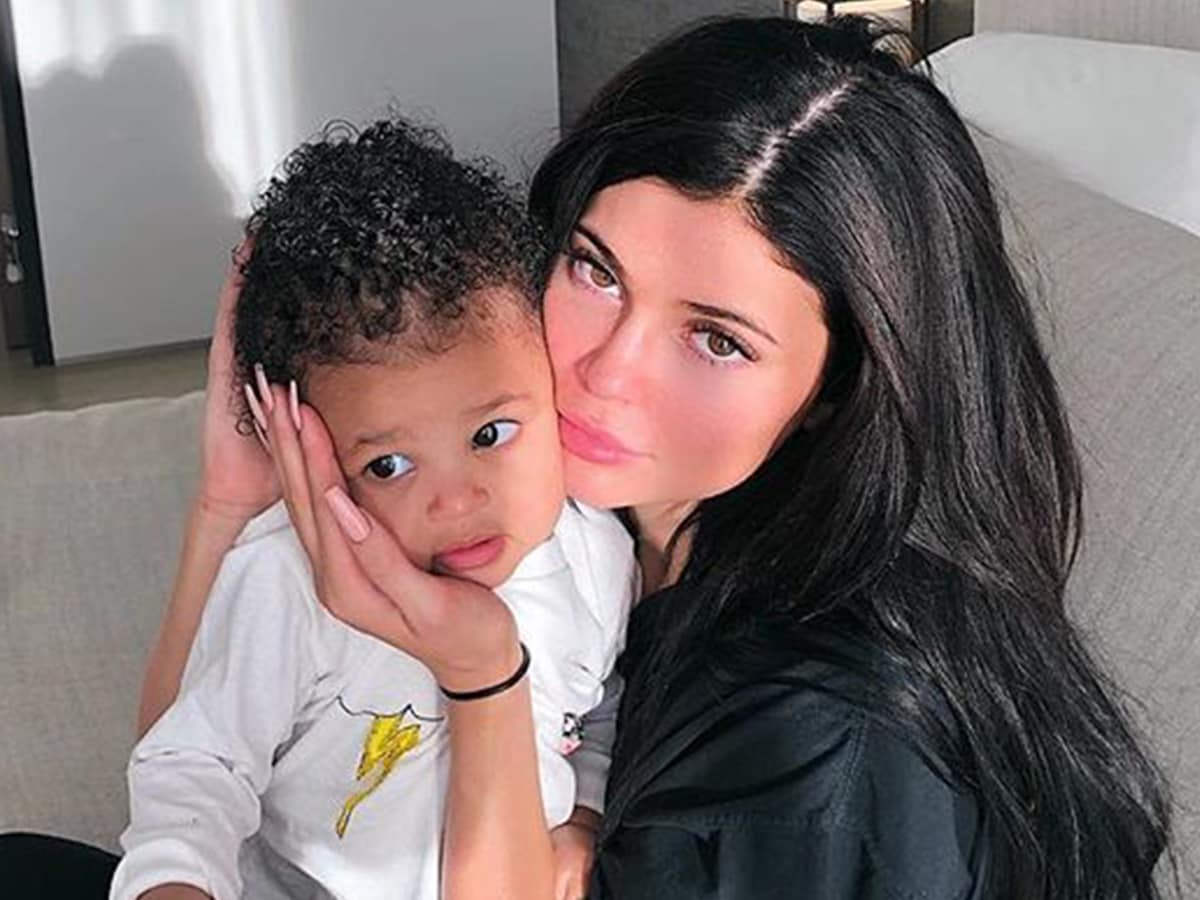 Kylie Jenner is a mother, reality star and a business tycoon.
You don't get to be a 21-year-old billionaire by logging 8 hours of shut-eye a night, and that's a rule.
Around evening time, Kylie hits an unexpected party for her makeup artist friend Ariel Tejada.
Clearly, Jenner enjoys a lot of advantages that most working mothers can only dream of, however, despite she merits props for packing such an insane amount of productive activity into a single day.
-->