Kylie Jenner Reportedly Pushing Boyfriend Travis Scott For Baby Number Two
Published Sun Mar 17 2019 By Tess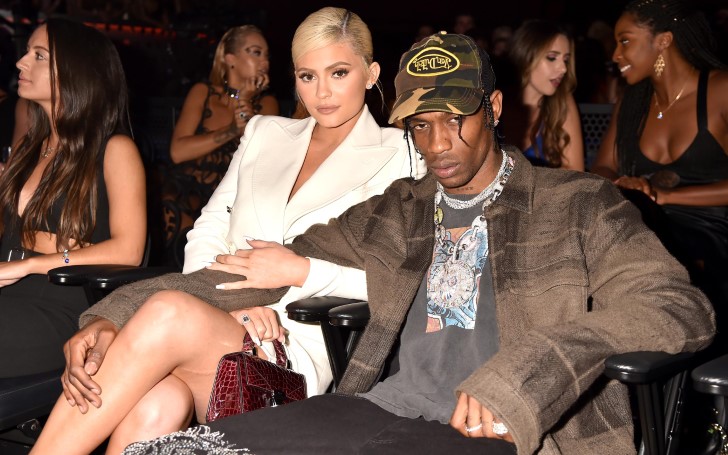 Kylie Jenner is reportedly pushing boyfriend Travis Scott to get started on baby number two.
Although Kylie Jenner insists she is not expecting another child any time soon, it seems as if the make up mogul has babies on her mind.
The reality star posted a picture with her boyfriend Travis Scott on Instagram alongside a cryptic caption which read 'baby #2?'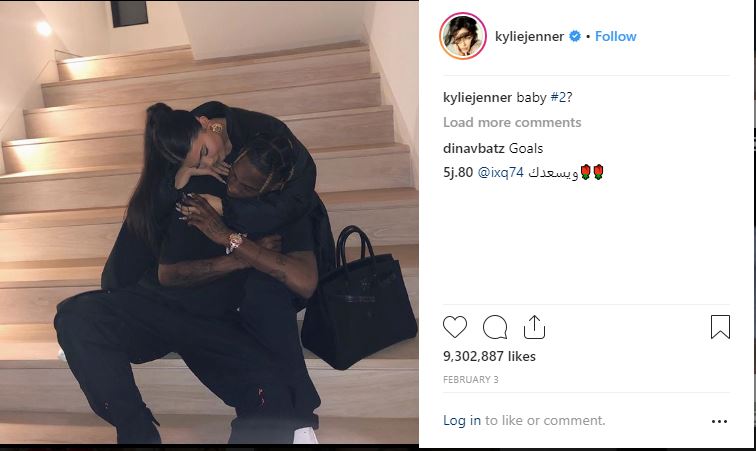 Kylie Jenner hints the possibility of the second baby.
SOURCE: Instagram
Though not so obvious the 21-year old might be hinting towards upcoming additional member in Jenner family.
In October last year, during a late-night question and answer session on Snapchat with BFF Jordyn Woods, the Keeping Up with the Kardashians star revealed she'd actually love to give her 13 months old daughter Stormi a little sister.
"I want another baby, but when is the question, and I'm definitely not ready right this second. When I do, I would love to share more of that with you guys."
As for recently, according to a source to PEOPLE, Kylie Jenner and Travis Scott, are looking to expand their family "sooner rather than later."
The insider reveals:
"They want another baby. Travis has been adjusting his work schedule so he can spend as much time [as possible] with Kylie and Stormi. There will definitely be another baby sooner rather than later."
The source further explains, "Kylie wants a big family," adding Travis is happy to go along with it if it makes Kylie happy."
However, Travis was in trouble last year on the road with his Astroworld - Wish You Were Here Tour 2 tour after Kylie accused Travis of cheating on her while he was trekking across the United States.
The cheating scandal surfaced after the hip-hop star blamed illness for canceling a gig on 28 Feb (19) in Buffalo, New York.
Don't miss: Kylie Jenner Hints She May Be Pregnant with Second Child
Reports suggested he actually pulled the show to stay in Los Angeles in order to work things out with 21-year-old Kylie.
-->