Leah Messer Speaks Out About Her Sister's Scandalous Pregnancy
Leah Messer got her sister's back.
Sister on the rescue! Leah Messer took to her social media to address fans about her sister, Victoria Messer's scandalous pregnancy.
Apparently, Victoria is pregnant with her third child, which seems to be the problem for many people because of the nature of how the baby was conceived.
Victoria Messer on her trip to Costa Rica.
Source: Instagram
According to sources, Leah's sister did not have a good relationship with her second husband, Domenick Crapello. The two shares a daughter named Cami but that was not enough to save their marriage.
Recently, Victoria was on a trip to Costa Rica, but it seems Victoria had a little more fun than expected as the root for all this fuss goes back to this vacation alone.
According to the source, the 25-year-old found an instant connection with one of the locals of Costa Rica, and now she is pregnant with his child.
Victoria even goes from time to time to visit the father of her third child, which people really did not like.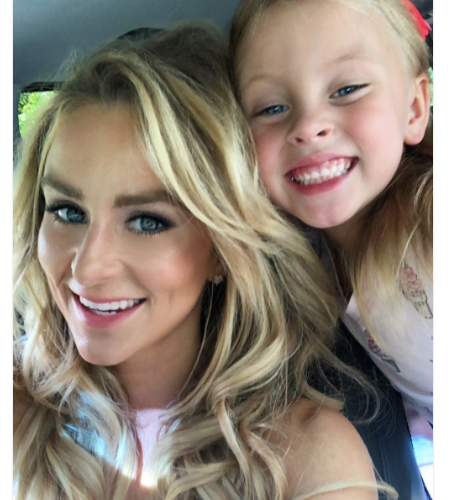 Leah said: "I'm stoked to be an Auntie again. We need a baby boy this time!"
Source: Instagram
To clear the fuss, and support her sister, Leah - who was not happy with MTV - took to her social media as she wrote, "I was going to post this yesterday, but I'm posting today instead … Sometimes it takes your breakdown to create your breakthrough. 🖤 ."
The 27-year-old Teen Mom star - who once claimed Jason Jordan is an abusive stalker - added, "Sis clearly had way too much fun in Costa Rica. I'm always going to be here for guidance through the good and bad! We may have been dealt a s–tty hand in life, but that's okay. Our mistakes and past only elevate us to greater when we choose to be better every day!!"
Messer - who wants more kids - further said, "I'm so excited to see you continue to evolve from here. Everything is meant to happen for a reason, believe that!. I'm happy for you, and I know it's only growth from here baby sis! 🥰 I love you, @victoriaaa233 😘😘."
Meanwhile, even Victoria is pretty much vocal about the whole situation. The 25-year-old wrote, "I'm ready to turn the page and embrace this next chapter."
The news of Victoria's pregnancy broke just days after her divorce from her estranged second husband, Domenick Crapello.
Source: Instagram
Victoria lastly added a quote which read, "Sometimes good things fall apart so better things can come together!" which seem to match her current situation perfectly.
Well, Messers are excited for the upcoming new edition of the family, both baby and most likely to-be-new-husband of Victoria (let's see about that).
For now, kudos to the sisters who are the knight in shining armor for each other. We wish them all the luck.
-->