Learn All The Intriguing Details Of Chris Klafford Family!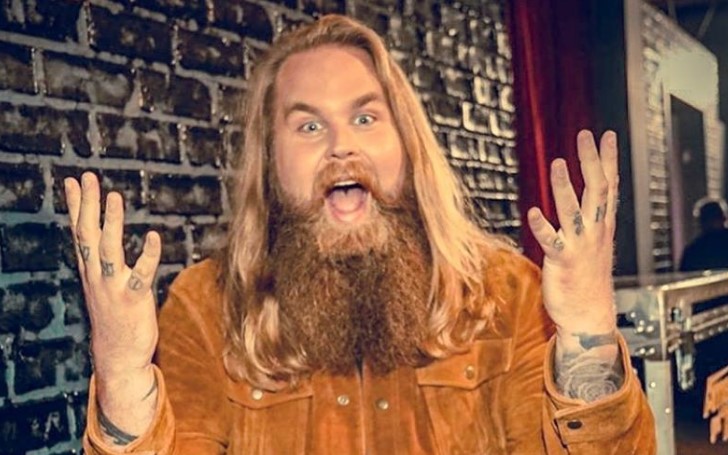 Chris Klafford became the well-known TV personality in his home country after winning the Swedish Idol; now the singer is pursuing his dream on the other side of the Atlantic.
The 30-year-old singer, who is in a relationship with Bob Linger, received an overwhelming response following his performance in AGT which left everyone In tears, including people on the judges' panel.
We have already covered a story about this amazing talent. On this post, we will dig further and try to find some interesting facts about Chris Klafford's family.
Chris Klafford Family
Chris, who went viral overnight, hails from the small village of Sweden, Ramsberg. The town has a total of 15 inhabitants, and Chris considers them all his family.
The whole village stood for Klafford during his journey on the Swedish Idol, and they are equally supporting him on his AGT ride.
The Swedish Idol has an immense aid from his father, Björn Mikael Sjögren, and mother, Ruth Anna Marie (Marie Björn). Among all, Chris' mother, Marie is the one who supports her son exceedingly.
Chris Klafford's Proud Parents
Chris Klafford started his career by playing at small bars. When Klafford went for the Swedish Idol, everyone including judges and audience laughed at him when the 30-year-old singer said he is from Ramsberg.
And when Chris performed, all the laugh turned into a smile. The only wish Chris ever has is to make his parents proud, and we think he did.
Chris Klafford's mother was thrilled when Chris won the Swedish Idol
Chris Klafford's mother, Marie Björn, was overjoyed after Chris won the Swedish Idol in 2017. Marie, who works in a small city - Karlskoga, could not believe her son finally made it.
Marie said, "I am happy he is doing well, and it is nice to see Chris is well-liked by everyone.
Chris' mom could not be happier, seeing her son breaking all records on the other side of the world. The 30-year-old Swedish singer gained more exposure from his home country talent show.
Chris Klafford performed 'Imagine' by John Lennon on the audition round of America's Got Talent, where French Acapella Group and World Beatboxing Champions 'Berywam' also perfomed. The cover song which Chris performed broke everyone into tears, including judges.
The video uploaded on the official channel of the AGT where Chris performs Imagine has amassed 25 million views. The Swedish Idol winner has made his way through quarterfinals and making his hometown more proud.
Following the show, Chris's mom, Marie, said she could see the nervousness on her son's face; however, the mother is happy for her son as he pulled an outstanding performance again.
-->