Legendary Actor Al Pacino is Expecting Child With Girlfriend, Noor Alfallah!
Al Pacino, born on April 25, 1940, is an iconic American actor and filmmaker. Renowned for his electrifying performances and intense portrayals, Pacino has left an indelible mark on the world of cinema. His distinct voice, brooding demeanor, and powerful on-screen presence have made him one of the most celebrated actors of his generation.
Pacino's career spans several decades, during which he has delivered memorable performances in classics like "The Godfather" trilogy, "Scarface," and "Serpico." He has received numerous accolades, including an Academy Award for his role in "Scent of a Woman." Al Pacino's talent and influence continue to captivate audiences around the globe.
Al Pacino is Expecting a Baby With his Girlfriend, Noor Alfallah
The legendary actor, Al Pacino surprised the world with the pregnancy news. The Godfather actor will become an old father once again - just like fellow acting legend Robert De Niro did earlier this year. His girlfriend, Noor is reported to be pregnant with his fourth child.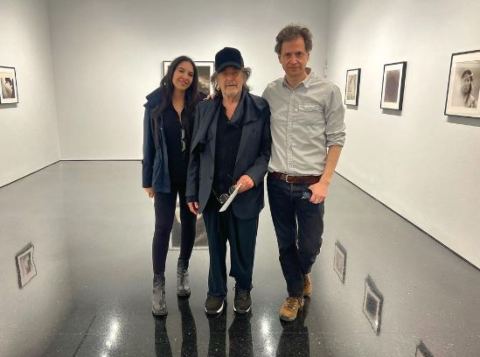 Rumors circulating about Al Pacino's romantic involvement with Noor Alfallah, who is reported to be 29 years old. These rumors began when the two were spotted dining together in April. According to several media, they were said to be dating since the pandemic.
Alfallah, who has worked as a producer, has been linked to other notable figures in the past. It was rumored that she had previously dated Rolling Stones frontman Mick Jagger for over a year until 2018. In 2019, she was also spotted with actor and director Clint Eastwood.
Aside from this potential relationship, Al Pacino is a father to three other children from previous relationships. In a 2014 interview with The New Yorker, Pacino discussed his perspective on fatherhood, expressing his sense of responsibility towards his children and the fulfillment he derives from being a part of their lives.
Who is Al Pacino's Girlfriend, Noor Alfallah?
Noor Alfallah "comes from a family with money." She has a background in the entertainment industry, similar to her high-profile partners.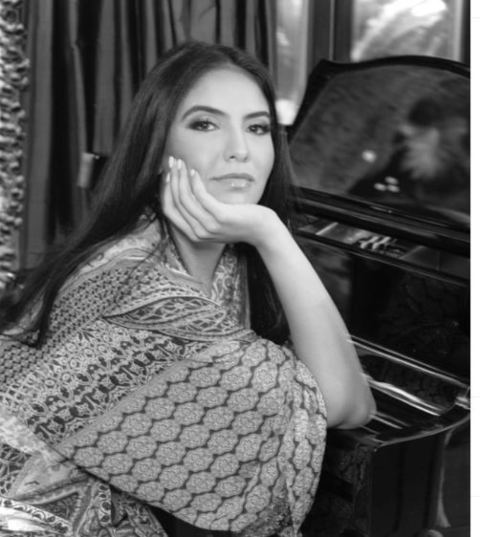 Her IMDb page reveals that she has worked as a producer on the 2019 short film "La Petite Mort" and served as an executive producer on the 2018 TV Short "Brosa Nostra." Alfallah was also listed as a staff member for Lynda Obst Productions.
This company is known for producing films such as "Interstellar" and "How To Lose A Guy In 10 Days." These credits indicate her involvement and experience within the industry.
Six Years Long Romance With Beverly D'Angelo
Al Pacino and Beverly D'Angelo had a romantic relationship that spanned several years. The couple first met in the early 1990s and embarked on a passionate love affair. Their connection was often described as intense and tumultuous. Despite the ups and downs they faced as a couple, Pacino and D'Angelo shared a deep bond.
Both Pacino and D'Angelo are renowned actors, and their shared passion for the craft may have contributed to their initial attraction. Throughout their relationship, they were often seen together at public events and red-carpet premieres, showcasing their support and affection for one another.
However, like many relationships in the public eye, Pacino and D'Angelo faced their fair share of challenges. The pressures of fame, demanding schedules, and the scrutiny of the media may have placed a strap on their romance. Ultimately, the couple decided to part ways, ending their relationship on amicable terms.
Despite the end of their romantic involvement, Pacino and D'Angelo have remained friends and have been supportive of each other's careers. They have occasionally been spotted together at events or in social settings, showcasing mutual respect and camaraderie.
Father of Three Children
Al Pacino has three children, two daughters, and one son. His eldest daughter, Julie Marie Pacino, was born in 1989 to his former acting coach, Jan Tarrant. Julie has followed in her father's footsteps and pursued a career in acting and filmmaking.
Al Pacino's second child, Anton James Pacino, was born in 2001. Anton's mother is Beverly D'Angelo, an actress known for her roles in films such as "National Lampoon's Vacation" series.
Pacino's youngest child, Olivia Rose Pacino, was born in 2001, and her mother is an actress named Meital Dohan.
While Al Pacino's children have grown up in the spotlight due to their famous father, they have mostly maintained a private life away from the media. Although they have occasionally accompanied Pacino to public events, they have chosen to pursue their own paths rather than follow in their father's footsteps.
Overall, Al Pacino's children have brought joy and fulfillment to his life, and he has expressed his love and pride for them on numerous occasions.
All Relationship Details of Al Pacino
Al Pacino has had a rich and diverse relationship history throughout his life. While details of some relationships may be limited, he has been romantically linked to several notable figures in the industry. One of his early high-profile relationships was with actress Jill Clayburgh, whom he dated in the 1970s. They appeared together in the film "Me, Natalie" in 1969.
Pacino was also romantically involved with Diane Keaton, his co-star in the iconic "Godfather" trilogy. Their on-screen chemistry translated into a real-life relationship, and they remained a couple for a few years. Their enduring friendship has been evident as they have continued to work together on various projects.
Additionally, Pacino had a relationship with actress Marthe Keller in the 1980s. They were seen together at several events and red-carpet premieres during that time. Throughout his career, Pacino has maintained a private personal life, and information about his relationships is often kept out of the public eye.
Stay In Touch With Glamour Fame
-->