Who is Leonard Fournette Girlfriend? Here's the Complete Detail
Published Tue Feb 09 2021 By Bran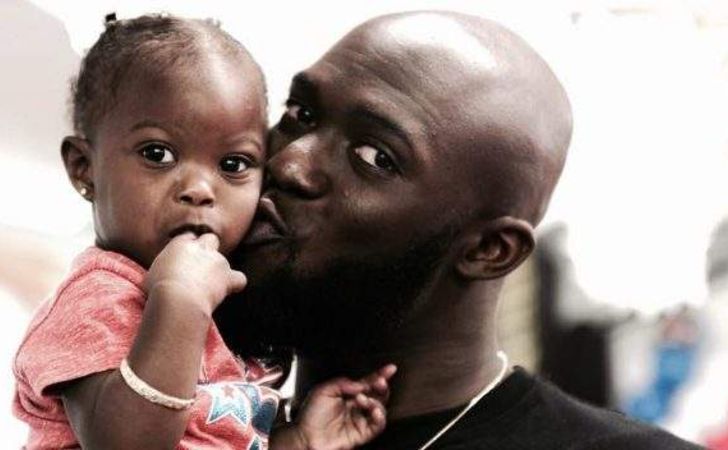 Grab all the details about the romantic life of Leonard Fournette with his beloved girlfriend.
Leonard Fournette is someone who needs no special introduction as all the football lovers know him as an extraordinary running back who currently plays for the Tampa Bay Buccaneers. Playing in the National Football League is certainly the dream for many, and the 26-year-old definitely enjoys all the perks of it in terms of income and fame. The New Orleans-based footballer started his journey in the top division in 2017, and ever since, he has never looked back.
Leonard Fournette's initial fame came from his college career as he impressed a lot of scouts from his time at LSU. You would be surprised how he had a reputation as the best player in college football that made him around one pick in the NFL draft 2017.
Over time, his success as an athlete kept growing, which further helped his fanbase expand. Eventually, they started having a great interest in his love life and girlfriend as well. So, stay right here as we bring you all the exclusive details about his personal life.
Leonard Fournette Recently Broke Up With Girlfriend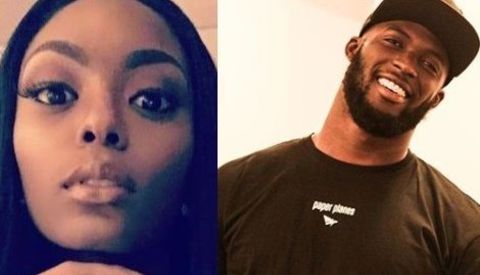 Leonard Fournette shared a daughter with ex-girlfriend Jamie.
Photo Source: Pinterest
Leonard Fournette's love life has caught a lot of public attention in recent memory, which has a lot to do with his success. For the major part of the last few years, the Tampa Bay Buccaneers star was dating a girlfriend named Jamie Jones.
You would be surprised to know how the history between them dates back to the early 2010s. Although they never disclosed key details of their romantic affair, such as the time when they first met or went on a first date, the paparazzi slowly went on to unveil much about their relationship.
Recommended: Aaron Rodgers Thanks 'Fiancee' at NFL Honors.
The NFL star Leonard Fournette and his ex-girlfriend Jamie Jones never got married, but that doesn't explain the nature of their romance. In fact, the two didn't choose to get married to put forward their interests to start a family.
The fan-favorite couple did welcome an adorable daughter while they were together and named her Lyric. His fan-base widely appreciated the name they put for their daughter.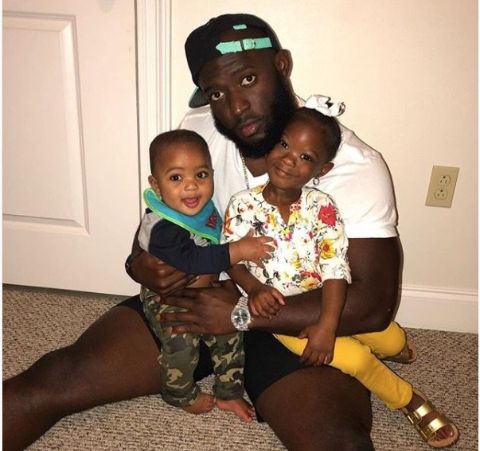 Leonard Fournette and his ex-girlfriend Jamie Jones met through a mutual connection in the footballer's brother.
Photo Source: Fabwags
Leonard Fournette and his former partner Jamie Jones were first introduced by the footballer's older brother. As the sports athlete grew famous from a series of impactful performances in his college career and then the NFL, he managed to make a name for himself, which was pivotal for the public to retrieve details about their affair.
Leonard Fournette Is Probably Single
While things were looking perfect for the sports star, Leonardo Fournette failed to sustain his blissful romance with Jamie Jones. Since they were never married, he was fortunate to avoid divorce proceedings.
Very little is known about how they co-parent their daughter, Lyric, but we do know that both of them love her equally to give her the best life. Following their break up, the social media of his ex-girlfriend, Jamie, went under the radar with relatively far lesser posts and pictures.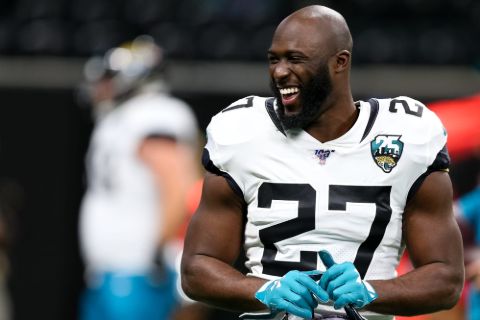 Leonard Fournette currently plays in the NFL for the Tampa Bay Buccaneers.
Photo Source: Black And Teal
Leonard's daughter Lyric is already a social media sensation, which is a delightful sight for the whole family. In an interview, the Tampa Bay talisman even admitted how his daughter was more popular than him.
You May Like Sierra Furtado Boyfriend - Find Out If the Tik Tok Star is Dating Someone Or Still Single
You would be intrigued to know how Lyric isn't the only child of the NFL footballer. Following his affair with Jamie, he went on to have another relationship with a mystery woman. Later, they even gave birth to a son, Leonard IV. However, almost near to nothing details have been disclosed about the relationship to this very date.
Related: Who is Yo Gotti's Son? Get All The Details Here.
For more news and updates about your favorite stars, please stay connected with us at Glamour Fame.
-->