Li Meng Yan Debunked - The Chinese Virologist Has an Indian Husband; Is this an Instance of Another Conspiracy?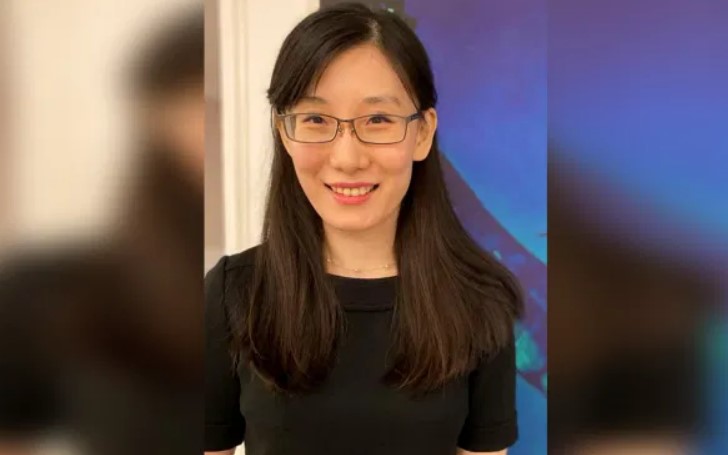 Li Men Yan debunked the Chinese government's initial claims, and the virologist asserted the coronavirus was made in a lab. Here's everything you should know.
(Disclaimer: everything you read here are reports from other sources and general public opinion. Our writer do not endorse any of the ideas here, and their only motive is to give as much information as possible.)
Li-Meng Yan is a Chinese virologist who is on the headlines for her recent statement against the Chinese government. While talking about her background, Li Meng originally hails from the Qindao sub-province of Mainland China.
Yan received her MD from Xiangya Medical College and her Ph.D. from Southern Medical University, China. According to the sources, Yan's study includes
"investigations of infectious diseases or inflammation via different animal models and universal influenza vaccine, cross-reactive antibodies and cellular immunology."
Also See: 4lung Controversy: Here's What We Know So Far, It's Still Hazy Though!
Li Men Yang recently claimed the Coronavirus (COVID-19) was conveniently created within a lab setting over a period of six months, and the virus shows biological similarities that are inconsistent with a naturally occurring, zoonotic virus.
Li Meng Yan Debunked Chinese Government Claim, "Coronavirus is not purposefully manipulated virus," on Her Recent Report.
Li Meng Yan recently published a report, co-authored by three other doctors, suggesting the coronavirus is a "sophisticated laboratory modification than natural evolution and delineation of its probable synthetic route."
In fact, that's the title of her paper, and yes, she is sure the coronavirus was made in a lab. Yan was working at Hong Kong University's public health laboratory sciences division.
Watch: Virologist Dr. Li-Meng Yan Claims Coronavirus Lab 'Cover-Up' Made Her Flee China | Loose Women
When Her boss was asked to investigate the outbreak of the coronavirus in Wuhan, she, along with her team's scientific findings were suppressed and was asked to report cases only linked to the Wuhan wet market.
Also See: Osaka Boyfriend Middle Finger Controversy: What is the Fuss All About?
Following the incident, Dr. Li Meng Yan felt a threat to her life and fled China. After she landed in Los Angeles, Li Meng has been really vocal about her findings during the outbreak. Her recent reports debunked the Chinese government's claim, "the coronavirus was not purposefully manipulated virus."
Li Meng Yan Has an Indian Husband, Due to Which Some Claim It's a Conspiracy Against China!
This conspiracy theory comes from numbers of netizens, as we all are aware of the facts that things between two giant Asian nations, China and India, hitting up. The reason for the conflict between two countries was a dispute over the sovereignty of the widely separated Aksai Chin and Arunachal Pradesh border region.
The claimed Aksai Chin belong to Ladakh, while China asserted the region belongs to Xinjiang which contains vital road link that connects Xinjiang with Chinese regions of Tibet. So, as you can see, things are definitely not going great between the two nations.
Li Meng Yan with her Indian husband and family and in-laws.
Photo Source: Fox
We can see some of you asking what's the point of all these and why Li Meng Yan is dragged here, but according to some people, Li Meng Yan and her Indian husband conspired against China to defame the country.
Well, this is the part we are not really sure, moreover, we were not even covering this part of the story, but since we thought you might want to know what people are thinking, we added this anyway. But beside these controversies and conspiracy, Li Meng Yan has come up with a detailed report, you should definitely go and check the article (link).
You May Also Like: History of Rollo: The Viking Who Was the First Ruler of Normandy
For more information on your favorite celebrities' lifestyle and other news, stay tuned to Glamour Fame, and don't forget to sign up for the newsletter.
-->