Liam Gallagher Appears To Have Confirmed His First Single From His Second Solo Album
Published Wed May 29 2019 By Andrew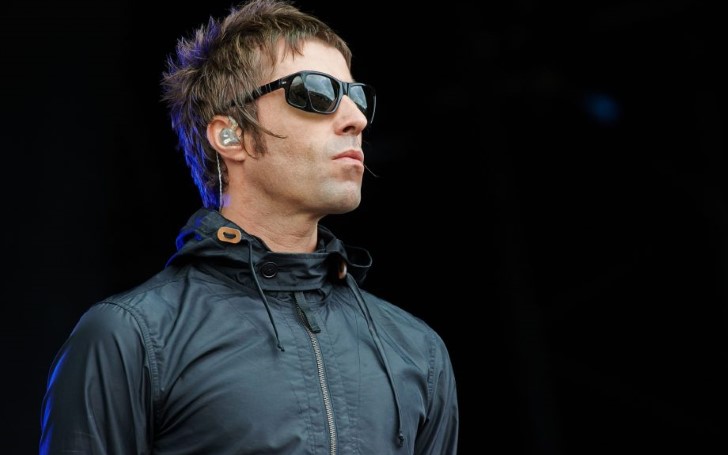 The first single from his second solo album confirmed by Liam Gallagher.
Liam Gallagher recently opened up about the fact that he confirmed his first single from his second solo album and it is titled 'Shockwave' and he also took it upon himself to tease the LP title as 'Why Me? Why Not'.
The former 'Oasis' star shared the name of his follow-up to his 2017 debut solo LP 'As You Were' through his social media accounts on Wednesday morning. To add up, the singer-songwriter also claimed that 'Shockwave' is going to "blow" his fans' "wig[s] off".
The 'For What It's Worth' hitmaker took to his Instagram profile to re-post his tweet that read 'WHY ME? WHY NOT." with a caption that read "Album 2 LG x (sic)"
A fan on Twitter then went on to told Liam:
"Shockwave mate sounds like a class single (sic)"
to which the 46-year-old rocker replied:
"It's gonna blow your wig off."
Speculation that the lead track held the named 'Shockwave' were swirling for quite a while. As a matter of fact, ever since a billboard appeared in the singer's home city of Manchester, hosting the words about the football team Man City framing history at Wembley as the first team to win the domestic treble in the Premier League.
The words read:
"Man City treble winners

"It's coming round like a Shockwave

"Liam Gallagher."
Fans have also suggested that the new song holds a high possibility that it would come out on June 7. The banner with the date is featured in one of the many concert snap posted on Liam's Instagram page on Tuesday.
Singer-Songwriter Margo Price Has A Message For Male Alabama Lawmakers >>>>
The prolific singer is all set to premiere his new documentary 'As It Was' on June 6th just a day before his single release. Moreover, he will also give a special performance afterward, which is bound to be broadcasted in cinemas across the UK and Ireland live from the Alexandra Palace Theatre in London.
The documentary flick will revolve around Liam's journey from "boredom, booze, and legal battles" to major solo star with the release of his debut solo LP also including his subsequent sold-out global concerts.
Watch: As It Was' Trailer
As mentioned in the film's official synopsis, 'As It Was' "tells the honest and emotional story of how one of the most electrifying rock 'n' roll frontmen went from the dizzying heights of his champagne supernova years in Oasis to living on the edge, ostracised and lost in the musical wilderness of booze, notoriety and bitter legal battles. Starting again alone, stripped bare and with nowhere to hide, Liam risks everything to make the greatest comeback of all time."
-->