LP Keen To Work With Liam Gallagher
Published Sun Apr 28 2019 By Jessica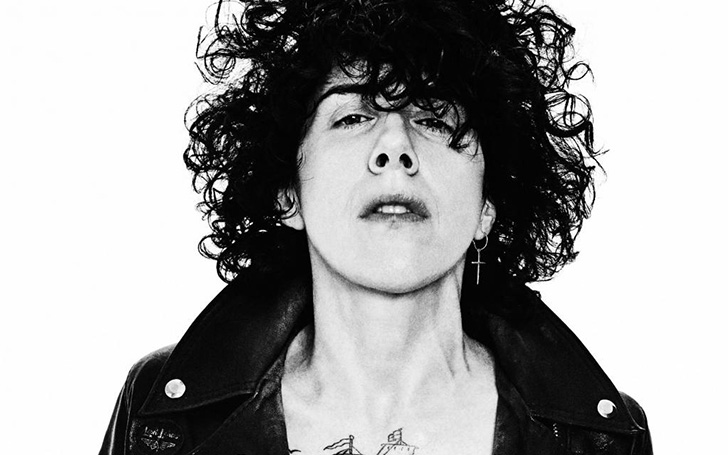 Laura Pergolizzi is interested to work with musician Liam Gallagher.
After working with various successful artists in the music industry, American singer, Laura Pergolizzi, professionally known as LP is now enthusiastic to work with the famous British rock musician, Liam Gallagher.
Pergolizzi, who previously worked writing songs for pop artists like Christina Aguilera, Rihanna, Rita Ora, Backstreet Boys, Leona Lewis, and Cher deep inside actually has a thing for Rock N Roll.
In one of her recent interviews with BANG Showbiz, the 38 years old artist admitted she would want to write for the former Oasis' lead singer.
Laura said: "Oh god yeah, I would write for Liam (Gallagher) in a second. I love watching all the crazy s**t he does, that documentary ['Supersonic] was insane."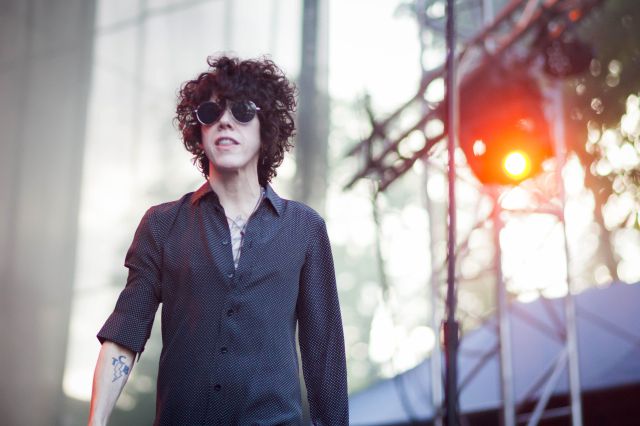 Laura Pergolizzi performing live.

SOURCE: Pinterest
The 'Lost on You' singer who is a fan of the singer's music and of his "crazy" antics continued adding: "I love writing with rock 'n' roll people. I did some stuff with Luke [Pritchard from The Kooks and I really liked that. I did some stuff with the band Spoon, too. The rock band thing is something that is close to my heart."
Laura, who likes working and mixing different genre in her music, however, does not see herself working with her associates as per her stance on the work more.
In reference to the topic, the singer first met Lewis when the 'Bleeding Love' singer had recently broken up with one of her then boyfriends.
Whilst the two started working on their song, 'Fingerprint' which Laura had written for the X-Factor winner, she had no idea of the whole thing and mood Lewis was going through at the time.
Recalling the memory, the curly-haired singer said: "I have been in writing camps where I have something in mind, like, a person that you're writing for."
Pergolizzi added: "But when I have tried to think that I know what a person is going through it hasn't worked. I did a song with Leona Lewis, the song we wrote together is called 'Fingerprint', but the song I wrote before that for her was something I wrote when she wasn't there."
Don't miss: Wendy Williams Throws Shades At Husband By Joking About Being Poisoned
"She had just come out of a break-up and I was coming at it with this really dramatic, really sad, heartbroken track. But when we wrote together, she was like, 'Oh it's cool.' It was so telling, it's like I think I'm writing from how she's feeling and of course, I don't know how she's feeling, so I don't do that anymore," concluded the singer.
LP recently just released a new single, 'Girls Go Wild' from her fifth studio album titled, 'Heart to Mouth'. The singer claims a trip to the Joshua Tree National Park in California is what inspired her in making the album.
"Girls Go Wild' was born out of a Joshua tree excursion with some close friends after coming home from a long bit of touring. It was the first song I wrote for the album when my thoughts and ideas were swirling around like a storm. It feels like I channeled my past present and future as told through a desert dream," said LP on the new single.
In other news: Shannen Doherty Joins The Cast of Fox's 'Beverly Hills, 90210' Reboot
Meanwhile, the singer is currently preparing for her upcoming UK tour which kicks off from 17th May in the famous London' concert venue, The Roundhouse and ends on the 23rd May.
You may see LP's UK tour details below.
Roundhouse, London - 17th May
O2 Ritz, Manchester – 18th May
O2 Institute, Birmingham – 19th May
Olympia Theatre, Dublin – 21st May
SWG3 Galvanizers, Glasgow, – 23rd May
-->