When is the Lianne La Havas' New Self-Titled Album Coming? Here's Everything You Should Know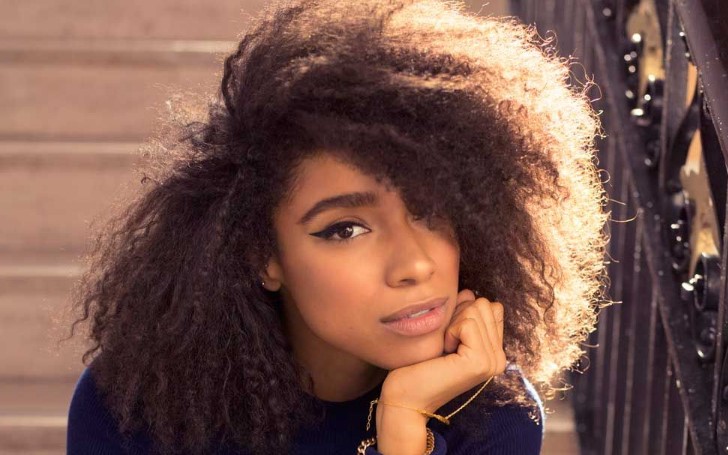 Here's what you should know about Lianne La Havas' new self-titled album (release date and more.)
Lianne La Havas (born Lianne Charlotte Barnes) is British singer/songwriter who is known for her debut studio album 'Is Your Love Big Enough?' in 2012. The album received positive reviews from the critics and bagged a nomination for the BBC's Sound of 2012.
The singer, who was born and raised in London, began her singing at an early age of seven, and thanks to her parents' diverse musical taste, the influence is evident on her music.
Lianne comes from a musical family, her father is an accomplished multi-instrumentalist and according to the reports, the singer's father taught her the basics of guitar and piano. The singer wrote her first song at the age of "ELEVEN!" Isn't that great?
Also Read: Simone Biles Calls It Quit With Boyfriend Stacey Ervin Jr.
Well, since we already know how talented she is as a singer/songwriter, the 30-year-old just announced her new album, and we can't wait any longer this to come out. Here's what you should know about her new self titled album.
Lianne La Havas' Self Titled Album (Release Date)
Lianne La Havas recently announced a self-titled album, nearly after a half-decade. The singer took to her social media to notify her fans and followers about the news.
Watch: Lianne La Havas - Bittersweet | A COLORS SHOW
On her Twitter on 4 May 2020, the singer tweeted, "I'm so glad I can finally say...MY NEW ALBUM IS COMING 17th JULY 2020
In ALL of the ways!!! I love you I love you I love you I love you ILOVEYOUUUU https://liannelahavas.co/album ."
Also See: Bachelor In Paradise's Jade Roper Tolbert Reveals The Reason Of Her 2nd Miscarriage To Be Chemical Pregnancy
So, there you have it, the release date for Lianne La Havas' self-titled new album is 17 July 2020. The singer's new album will include ten tracks, it will be the third studio album for the singer.
Lianne La Havas' Self Titled Album's Soundtrack
According to the reports by NME, the singer has already released one of the songs from her new album. The single titled, 'Paper Thin,' came coinciding with the announcement of Lianne La Havas' new album.
Watch: Lianne La Havas - Paper Thin (Official Music Video)
The report further suggests 'Paper Thin' is the second song she released from her upcoming album, previously she launched another song, 'Bittersweet,' back in February 2020.
Here's the complete list of her other songs.
1. 'Bittersweet'
2. 'Read My Mind'
3. 'Green Papaya'
4. 'Can't Fight'
5. 'Paper Thin'
6. 'Weird Fishes'
7. 'Please Don't Make Me Cry'
8. 'Seven Times'
9. 'Courage'
10. 'Sour Flower'
You May Also Like: Does Will.I.Am Have a Girlfriend? Let's Find Out If the Voice UK Judge is Dating Someone
For more information on your favourite celebrities' lifestyle, stay tuned to Glamour Fame, and don't forget to sign up for the newsletter.
-->