Liverpool Boss Jurgen Klopp Furious After Losing 3-1 To Leicester
Published Sat Feb 13 2021 By Bran
Liverpool boss Jurgen Klopp continues to have a tough week as his defending Champions lost 3-1 to Leicester City on the road.
For a team that faced only four defeats in the past couple of seasons, Liverpool in 2020/21 as defending champions seem to be fading away from their winning spirit each passing game. Well, the context is how Jurgen Klopp's side lost 3-1 to former Kop Brendan Rodgers' managed Leicester City in an exciting early Saturday kickoff in the Premier League.
For the manager Jurgen Klopp who managed to win a Champions League and the holy Premier League title for the Merseyside club, things couldn't go much worse as he is without his brick wall of a defender Virgil Van Dijk and his partner, Joe Gomez. Their new addition Ben Davies also suffered a knock, which forced the manager to pull him back and field a weak side in the match against the Foxes.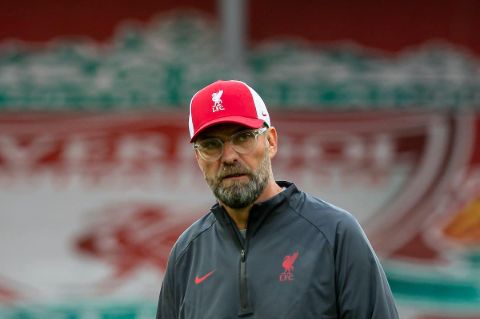 Jurgen Klopp wasn't happy with VAR's decision to allow James Maddison's goal in their 3-1 loss to Leicester.
Photo Source: The National
Liverpool looked like the better side in the first time, much more than their last match against league leaders, Manchester City. The Reds even took the lead in the second half through Mohammed Salah's goal, courtesy of a gorgeous assist from Bobby Firminho. However, the side fell victim to James Maddison's beautiful yet controversial freekick goal, turned in by VAR.
Their number one goalkeeper Allison went on to make yet another error by coming ahead to clear the purpose and instead of messing up to give Jamie Vardy a chance for the home side to take the lead. After the setback, Liverpool never looked like getting anything as a poor defensive line led the quick Leicester attackers to score again, this time through Harvey Barnes in a one-on-one attempt.
Also See: Jerome Boateng's Girlfriend Found Dead In Her Apartment.
Jurgen Klopp never looked in the mood for the post-match conference, as similar to the last two games following frustrating losses. In fact, the German coach was adamant about believing how his side was 'dominant side' this afternoon against Rodgers' Leicester team. His exact words were, 'on the pitch; we were the clear dominant side.'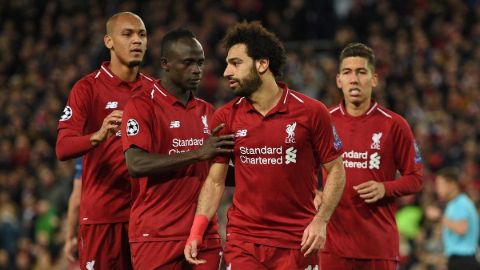 Liverpool lost 3-1 to Leicester through goals from Harvey Barnes, Jamie Vardy, and James Maddison.
Photo Source: The National

The Liverpool side stands fourth in the Premier League table, with a chance for Thomas Tuchel's Chelsea to overtake them on Monday if they win their respective match. Despite a disastrous turn of events recently, Jurgen didn't fully admit the shortcomings of his side and even blamed poor refereeing, yet again. In addition to that, Klopp said, 'We conceded a goal, a really tough one to take, It was a turning point in the game on VAR. I have seen it, and when they stop the situation, it looks a clear offside - that's it.'
Recommended: Skipper Sergio Ramos' Contract Situation at Real Madrid Awakens Europe's Top Clubs
In an interview with BBC, journalist Jurgen Klopp said how his team fell apart soon after the equalizer, which should change far sooner than later.
Relatable: Liverpool Boss Jürgen Klopp Lashes Out At Champions League Streaker Kinsey Wolanski; Says You Wouldn't Want To See 'a man with his d*** swinging around'
The Reds won the league very comfortably last season with a nineteen point gap, but that winning team looks worn out, with so many injuries. In the post-match conference, the boss expressed how his loyal cum versatile midfielder, James Milner, was another victim of injury. The number seven was forced to come off early in the Premier League match through a hamstring injury.
Jurgen Klopp confirmed how James Milner is out injured with a hamstring.
Photo Source: 90 Min
This Liverpool team is going through a tough phase right now because as things stand, the defending Champions have their standards fallen to compete for the top four now. The manager of the past year openly agreed on how Liverpool has conceded the title, following a string of so many losses.
"With the first goal Leicester scored, obviously they had like a mood lift because until then Leicester were not in the game, really – they couldn't play their game for a second. But then they get this present and then we make another present and they are 2-1 up and then the third one. That's what I don't like." Jurgen Klopp after losing to Leicester
Only time will how Jurgen Klopp responds to get his side back to winning ways. He and his Liverpool side aren't looking for excuses, and they still believe that playing football, fighting, and working hard can help them get things rolling again.
Also See: Super Bowl LV Had The Worst Ever Viewers Rating in Over a Decade

For more news and updates about your favorite stars, please stay connected with us at Glamour Fame.
-->