Lizzo Net Worth - The Complete Breakdown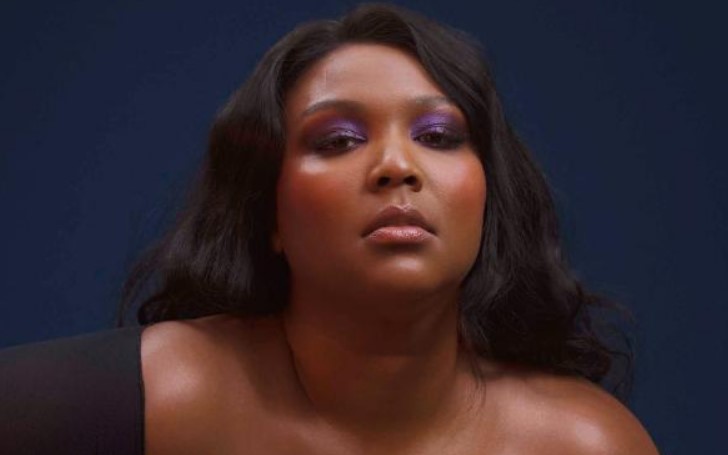 Lizzo, whose real name is Melissa Viviane Jefferson, is an American rapper who is making a lot of buzz in the market right now. When asked about her alias 'Lizzo,' the star claimed she used as a variant of 'Lissa.' Well, there's that, but when we talk about her career, the 31-year-old star stepped into rap game back in 2013 when she released her first studio album, 'Lizzobangers.' After her first album, the rapper took a long hiatus before launching her second album, 'Big Grrrl Small Word,' back in 2015.
Despite staying away from the industry for almost two years, she was named one of fourteen music artists to listen by Time Magazine in 2014, which kind of helped her get the momentum to her slow career. The star's real talent, however, was recognized by fans only in 2019 when she became the Billboard chart-topper with the release of her third studio album, 'Cuz I Love You.' The album itself managed the top five position in the Billboard 200.
But in all those years of average fan following, and not so successful career, Lizzo, who identifies herself as a queer, was able to create a huge fortune out of her music. Let's find out some intriguing facts about Lizzo's net worth.
Melissa Viviane Jefferson AKA Lizzo has a net worth of $10 Million
A small-town girl, who started to pursue her music career full-time from the age of 21, has come a long way and made her name on the top of lists. The rapper who came into prominence from 2019 was silently working to grow her fortune. Today, Face of 'Urban Decay' flaunts a impressive net worth of $10 million, thanks to her hard work and never flinching focus. Now we know Lizzo as one of the successful rappers/singers, but that was not the case before.
Though there were a couple of hits to the singer's name since she started her career, Lizzo never managed to become the mainstream artist. In short, she never really enjoyed success as much as she deserved. But 2019 became the year she could finally rejoice a status of 'successful artist.'
Philanthropy work by Lizzo
Though there is not much to mention about Lizzo's philanthropy work, we would love to stress how actively she is working for the betterment of females. We hope you are aware of the song "Let 'Em Say" by Lizzo and Caroline Smith. The duo has come a long way on their journey to becoming empowered women. Lizzo and Caroline aim to influence every female to be proud of doing things they want to do, and of course, encourage them to be 'empowered.' The duo will support the mission by donating the proceeds from the sale of "Let 'Em Say' to the Women's Foundation of Minnesota.
To stress more about the foundation, it is a statewide community organization that invests in social change to achieve equality for all women and girls in the state. According to the foundation itself, "the foundation makes grants, conducts and reports research, advocates public policy, builds women's philanthropy, and educate the public about the successes and challenges of the state's women and girls."
Lizzo's Twerk Alone is Enough to Make Her Millions
Well, not literally, but what we meant by when we said, "Lizzo's Twerk alone is enough to make her million" her twerk videos are getting extremely popular. Lizzo never shies away from twerks, be it in some public places, concerts, events, or her Instagram account, and of course, fans love her for that.
Lizzo is getting extremely popular as an activist as well. Her body-positive message is all over her social media and gaining fame for those reasons too. Just a while ago, news surfaced where Lizzo marries herself just to prove she loves herself more than anyone else. And by doing that, she inspired many people never to forget to love thyself — such a great message.
For more information on your favorite celebrities' lifestyle, stay tuned to Glamour Fame, and don't forget to sign up for the newsletter.
-->