Logan Paul Surrounded In Controversies, Abandoned Pig to Failed CryptoZoo
Published Wed Jan 18 2023 By admin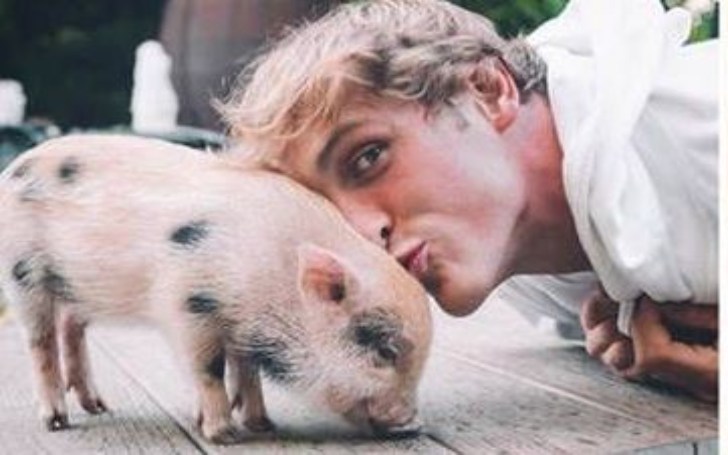 Logan Paul is a well-known personality in the world of the internet. He is an American actor and podcaster who has a fan following all over the world. With over 23.6 Million subscribers on the YouTube channel, Logan has created a different world for his viewers. Some of his acting appearances include Law& Order: Special Victims Unit, The Thinning, Bizzardvark, and many more.
He also played as an amateur and professional boxer with several big names in the industry. With his height of success, the social media personality often catches several controversies. Let's know more about Logan Paul in detail and find out everything.
Logan Paul Surrounded In Controversies, Abandoned Pig
Along with several controversies, Logan has now created a huge buzz in the internet world. His mistreatment of the animal went under fire after a video of him got viral related to his pig. Several high profiles YouTubers, including H3H3, have created videos inspecting Paul abusing the animals.
The animal rescue team, The Gentle Barn, received a mistreated pig previously owned by Paul named Pearl. The rescue team stated that Pearl was found alongside a dead pig in the field with lots of trauma. According to H3H3, it should have been Paul's responsibility to have picked a home for the pig where they can be cherished.
This is not the first time social media personality have faced the consequences of animal abuse. In one of the videos, he was seen handling Koi fish aggressively and tasering a dead rat. Also, his parrot Maverick was eaten by his dog, a coyote later killed. Following the accusations, Logan explained to his fans and viewers in a tweet on 10 January.
Pearl was rehomed to an amazing Ranch I Visited in Santa Clarita when I moved to Puerto Rico. I was unable to bring her to the island. She lived there happily for 10 months before the owner sold the Ranch. She was homed w/o my knowledge to the Farmer across the street.
Logan Paul's CryptoZoo Failure
Along with the pig controversy, Logan was surrounded by CryptoZoo's failed controversies. CryptoZoo was a game pitch run by Paul where people hatched and bred the NFTs egg to earn cryptocurrency. Many people invested in it but lost all of it when the project was dumped.
For this, the YouTube star even publicly apologizes to his investor. All the drama began after a YouTube content creator, CoffeeZilla, released a three-part documentary explaining the dark nature of Paul's recent business involvements. In that video, Stephen Findeisen released several texts from Logan and his investor.
Along with several fans who chose to engage in the app, losing thousands of dollars. With all this, the conflict between CoffeeZilla and Paul was elevated, and both of them backfired each other. Later the social media personality revealed a $1.5 Million recovery plan to repay his investors.
Is Logan Paul Single or Dating? Detail About His Relationships and Girlfriends
A social media phenomenon, Logan confirms his new partner. With the New Year, he is blushing with his new girlfriend. Currently, he is dating Victoria's Secret model Nina Agdal. The duo confirmed their relationship through their respective social media accounts. On 31 December 2022, the pair took Instagram and shared several pictures of themselves.
In the photo, they were cuddling, and Paul even stated Love this Danish delight referring to his Danish girlfriend. As of now, the pair seems very much happy and are enjoying quality time together. The YouTube star has previously faced several breakups. His recent popular split was with Next Model Management signee Josi Canseco.
The former duo began dating in 2020, and within several months they parted ways. In 2018, he even dated Agents of S.H.I.E.L.D's actress, Chloe Bennet. However, they later broke up with one another and went their separate ways. On the other hand, the Danish model, have dated Christie Brinkley and Leonardo DiCaprio for a short period.
Boxing Match With KSI
Podcaster Logan never failed to surprise his fans and followers with his deeds. He is also a boxer who fights with several known names in the world of entertainment. After his boxing match with Joe Weller, a British YouTuber challenged him to a boxing match on 3 February 2018.
On 24 February 2018, it was announced that KSI and his younger brother, Deji, would fight the Paul brothers. That fight ended as a majority draw, with fans going crazy with the result. After that, Paul and Olajide again announced the rematch on 4 September 2019.
The social media even accused KSI of having five abortions and stated, "Five babies dead. I might return the favor and kill you." The fight broke for six three-minute rounds in favor of KSI via split decision.
Crazy Fight With Floyd Mayweather
On 6 December 2020, it was confirmed that the YouTuber would face Floyd Mayweather Jr., a five-division world champion. The fight was later postponed and took place at Hard Rock Stadium, Florida. They encounter one another for the first time at a press conference where Logan's brother Jake Paul is involved in an angry brawl.
During the incident, Mayweather landed harsh comments on him, saying I'll kill you. Are you crazy? I don't play games. The event then happened with no winner being announced. With great experience, Floyd's superior was seen throwing several impressive punches. Despite the dispute, the former professional boxer praised his opponent.
Involvement In WWE
In one episode of WWE SmackDown, Logan made his debut as a guest. Paul stood beside him during the match between Kevin Owens and Sami Zayn. Later, he tag-teamed with The Miz at WrestleMania 38, defeating Dominik Mysterio and Rey Mysterio. However, after the match, Miz attacked the YouTube star. On 30 June 2022, he signed a multi-event contract with WWE.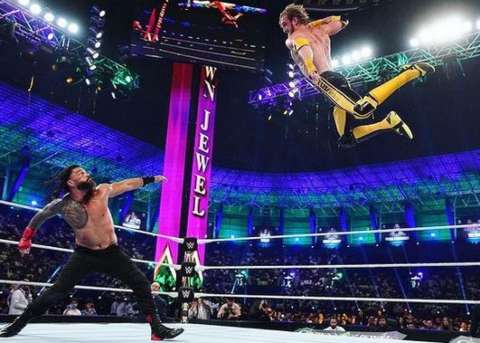 And later defeated his former tag team partner, Miz, at Summer Slam. After the historic win, Logan then challenged Roman Reigns and received his first defeat in WWE. Although he lost the match, he was highly praised by the critics for his magnificent wrestling skills.
For More Contents Seek Glamour Fame
-->