Things Kelly Ripa's Daughter Lola Consuelos Doing in 2020
Find out what's Kelly Ripa's daughter Lola Consuelos is doing in 2020.
We all know Kelly Ripa, an American actress, dancer, talk show host, journalist, and television producer. Kelly is married to her husband, Mark Consuelos, for 24 years now.
In their more than two-decades-long marriage, couple shares three wonderful kids, sons, Joaquin Antonio Consuelos, 17, and Michael Joseph Consuelos, 23, and daughter, Lola Consuelos, 19.
Also See: Is Rey Mysterio's Eye Fake or Did He Lose an Eye?
Since we are talking about Kelly and Mark's only daughter, Lola, let's find out some interesting facts about her and find out what's she is doing in 2020.
Lola Consuelos in 2020
Lola Consuelos is in her freshman year at New York University. According to the People Magazine, Consuelos is studying music, and her college experience has been a dream come true.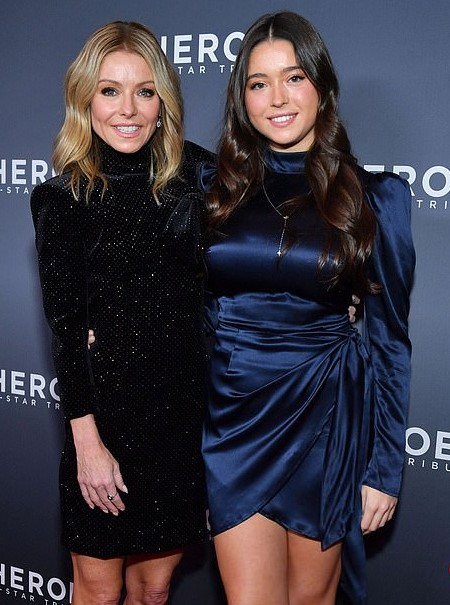 Photo Source: Daily Mail
Talking with the magazine, Ripa revealed, 'Lola Consuelos loves it, she loves it. When she was a little girl, like, three years old, she used to play the dorm room in her bedroom. First, she played sleep-away camp; then, she played a dorm room."
Ripa added, "So this is like a girl who was meant to live away from us. She was born to live outside of the house!" Ripa revealed though Lola is not at home, she has still found a way to parent her daughter from afar.
Also Read: Justin Timberlake and Jessica Biel Reportedly Welcome Their Second Baby
Ripa said, "I've been on her because she has been working on this project. I was like, 'I want you to send me your rough draft of your song. I want to hear what you've laid down so far.' And she's been kind of blowing me off and not responding. So last night, I said, 'This is your last chance to send me what you've been working on.' I don't know what I'm going to do, but I decided I would give her [an ultimatum]!"
Lola Consuelos Recently Stunned Her Fans in Selfie
Lola Consuelos is making headlines following her Instagram post in a white strapless bikini selfie. The media personality's daughter looked absolutely stunning in her photo and seemed like she was ready to have in the sun. The post came a week after Lola heckled her mother.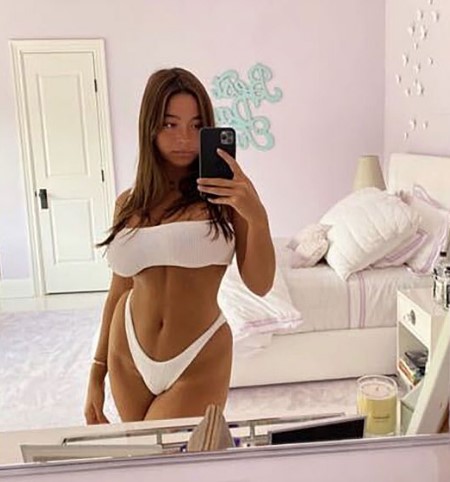 Lola Consuelos in a bikini.
Photo Source: Daily Mail
According to the Daily Mail, Lola and her mother had a bit of differences following Ripa decided to go on TikTok. Kelly revealed Lola heckled her while she attempted a Tik Tok dance routine.
While Kelly was in a talk with Ryan Seacrest, the media personality said, 'She doesn't want me to have TikTok, And she's heckling me the whole time.'
While Ryan interrupted, 'I'm not surprised. I think the nation's going to heckle us in just a little bit when we see that." To which Kelly replied, 'I'll tolerate it from the nation,' she said. 'But not from my offspring.'
You May Also Like: Have You Seen Carmen Electra Without Makeup?
For more information on your favorite celebrities' lifestyle, stay tuned to Glamour Fame, and don't forget to sign up for the newsletter.
-->