Louis Patridge Plays Lord Tewksbury in Enola Holmes, Some Facts About the Actor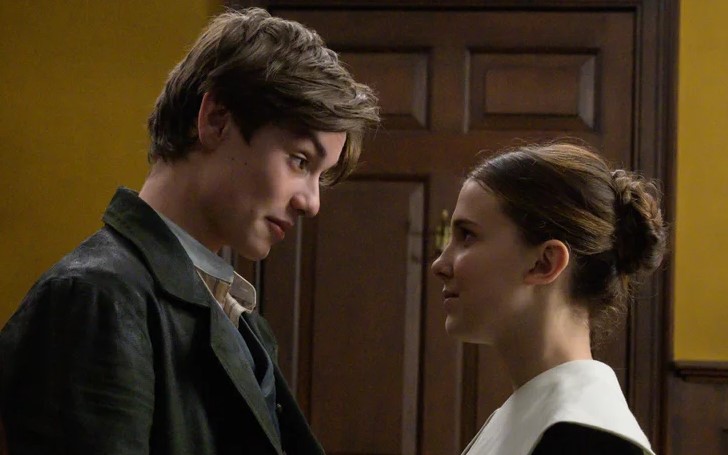 Enola Holmes Cast: Who plays the character of Lord Tewkesbury? The answer is Louis Partridge.
Lord Tewksbury was not a prominent character on Nancy Springer's "The Enola Holmes Mysteries," not even on Sir Conan Doyle's book. But compared to the 'Enola Holmes' movie, the story of Tewksbury takes on a completely different course.
In the movie, Enola Holmes and Lord Tewksbury cross paths fatefully. The character has been presented a prominent one in the film, unlike Springer's book, where Enola herself seeks out the young Marquess.
Also Read: 'Eleven' From Stranger Things Said "Really Challenging" To Adapt British Accent for Enola Holmes
Since the character Lord Tewksbury is important, it's obvious we all want to know who portrayed the role so wonderfully. Lord Tewksbury is played by the actor Louis Partridge, and here's what you should know about him.
Louis Partridge is From London
Just like his co-star Millie Bobby Brown, Louis Partridge is also from England and hails from Wandsworth, London. The 17-year-old actor lives with his parents in South West London.
Photo Source: Instagram
According to the reports, the actor just completed his GCSE exams last summer. Talking with the Vogue magazine, the Tewkesbury actor said,
"I was straight into filming once the exams were done. The whole audition process happened when I was revising, and I was very much more into focusing on the auditions than the exams."
Also Read: Who is Chrishell Stause Boyfriend Now? Is There Someone New After Her Split?
Partridge added he was pleased with the result. At this time, he is contemplating if he should continue with his studies or throw himself entirely into an already excellent acting career.
Enola Holmes is Not Louis Patridge's First Major Role
While many of us noticed him through Louise Partridge's excellent portrayal of Lord Tewksbury, it's not the first significant role of the actor. Previously the 17-year-old actor starred as Pierro de' Medici in "Medici," and also in Paddington 2.
Medici was a television series that ran for three seasons; the show tells a story of Cosimo de Medici, who finds himself at the shelf of his banking dynasty when his father dies suddenly.
Also See: Justin Hartley Is In a Relationship After His Split? Here's What We Know
And while talking about Paddington 2, it's an animated movie that came out in 2017. Louis Patridge played the voice actor for the character, "G-Man."
What Does Louis Partridge Say About His Character, Tewksbury?
During the same interview with the Vogue, Louis Partridge said it was quite natural to him, stressing there's a bit of him in the character of Lord Tewksbury.
The actor said,
"It was quite natural for me. There's a bit of me in that character… probably a bit too much. It was brilliant to sit down properly and try to take a character off the page, as that wasn't something I had done before. We brought warmth to him."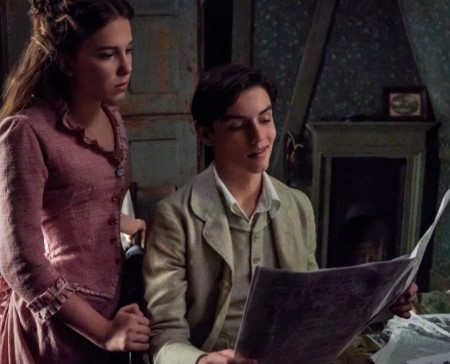 Photo Source: Netflix
The actor thanking his producer and co-star Millie Bobby Brown added,
"She has a great way of making you feel completely at home, and like you've known each other for ages. I was very, very grateful for that when acting alongside her, and there was this chemistry that had been developed off-screen that we could bring on-screen. I loved it."
You May Also Like: Who is Bobby Sarnevesht? Some Facts You Should Check About the Owner of 'Triller' App
For more exciting content, stay tuned to Glamour Fame.
-->