Love Island Star Montana Brown Reveals Mike Thalassitis was in a 'Dark Place' Before His Death
Published Tue Mar 19 2019 By Andrew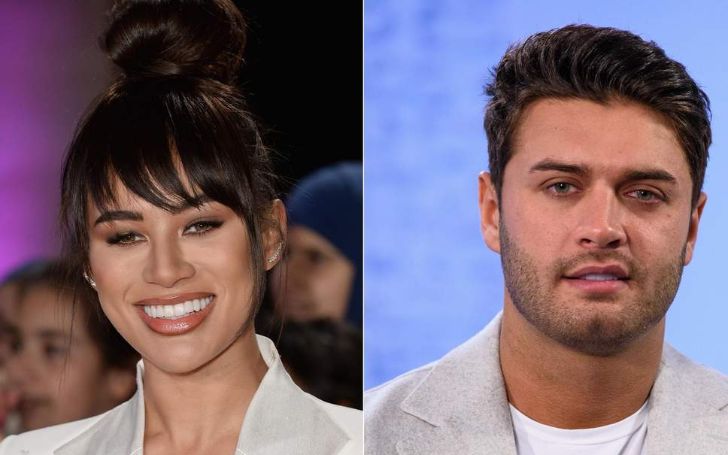 Star Montana Brown Reveals that prior to his death, Mike Thalassistis was in a 'Dark Place.'
The 26-year-old star Mike Thalassitis was found dead in woodland earlier on Saturday. The Metropolitan Police recently confirmed that the Love Island star hung himself in a park in Edmonton, North London on Saturday morning.
A friend of the deceased star, Montana Brown posted a series of photos on Instagram on Sunday reminiscing her late friend Mike Thalassitis through a heartfelt tribute.
Also Read: Stars of Love Island Hit Out at the Show after Former Contestant Mike Thalassitis is Found Dead
The model starred alongside him on the ITV show Love Island back in 2017 and admitted she is experiencing angry emotion towards the 26-year-old former footballer after he hanged himself on Saturday and also maintained that she feels heartbroken that she couldn't help.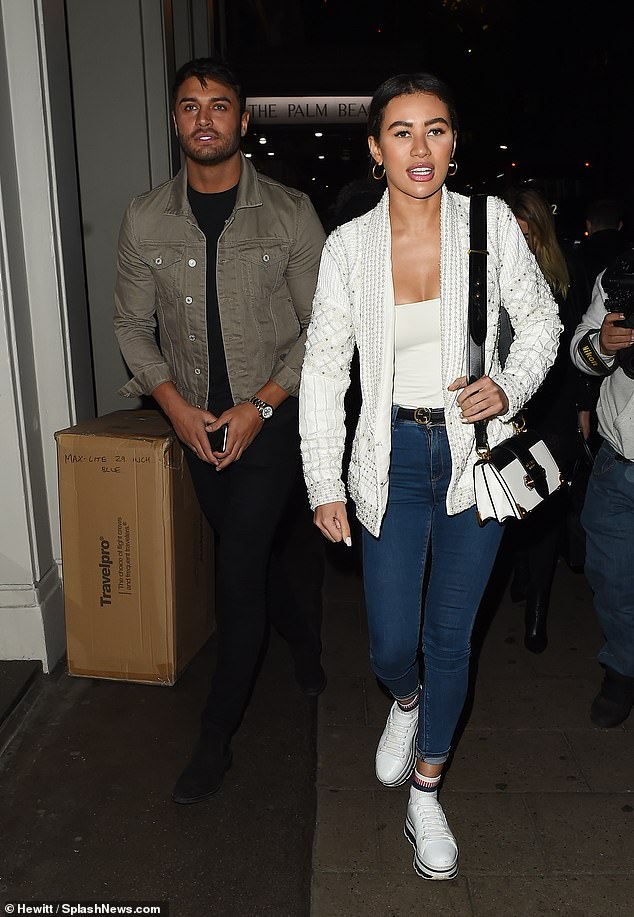 Montana paid heartfelt tribute to late friend Mike
SOURCE: Daily Mail
Montana also opened up about the fact that Mike had been in a 'dark place a few months back'. To add up, Brown also revealed that Mike was the one who came to her aid by checking on her daily earlier this year when the star was 'struggling' herself.
Don't Miss: Love Island Star Jack Fincham to Take on Girlfriend Dani's Dad Danny Dyer in The Boxing Ring
Alongside photos of the pair's recent London outing, Brown wrote,
"I've thought long and hard about what I want to say, I've woken up and unfortunately this wasn't just a nightmare so this is to you, Mr. Thala."
She explained,
"Firstly, I'm so angry at you for doing this because you are so loved by so many people and I just wish you picked up the phone so we could've sorted this out."
The former football player earned the nickname of "Muggy Mike" during his time on the widely acclaimed show due to his instant connection with the ladies.
You May Also Like: Love Island's Kaz Crossley Slammed For Posting 'Disgusting' Instagram Video
Explaining which Montana wrote,
"This didn't need to happen. Secondly, it annoys me that you were so misunderstood. 'Muggy Mike' was your stage name and let's face it, the ladies did fall at your feet BUT everyone had this impression of you and you were literally the opposite you were one of a kind. Mike, you were so thoughtful, caring and loyal to me and all your friends, you know some of my darkest secrets and I know yours."
and added, 'I could always rely on you to tell me when I'm being a nut job to Elliott and tell me to get off his case and I always told you to stop partying too much and getting too p*ssed. I just wish people had a tiny glimpse of what the real you was like.'
Adding up on his kind and caring character, and admitting that recently he had been in a 'dark place' she penned,
"You sent me a Christmas card in the post this year, you checked up on me every day at the beginning of this year when I was struggling myself, you really were the kindest, sweetest person and I am so devastated and crushed that I'll never get to see you again. Now I know you were in a dark place a few months back and I thought you were past it and that you were on the up."
A flurry of other stars joined in to provide their tribute to the real guy that Mike was. In fact, former Love Islanders including Amber Davies, Chris Hughes, and Dom Lever also paid homage to the late reality star on their respective social media pages.
-->